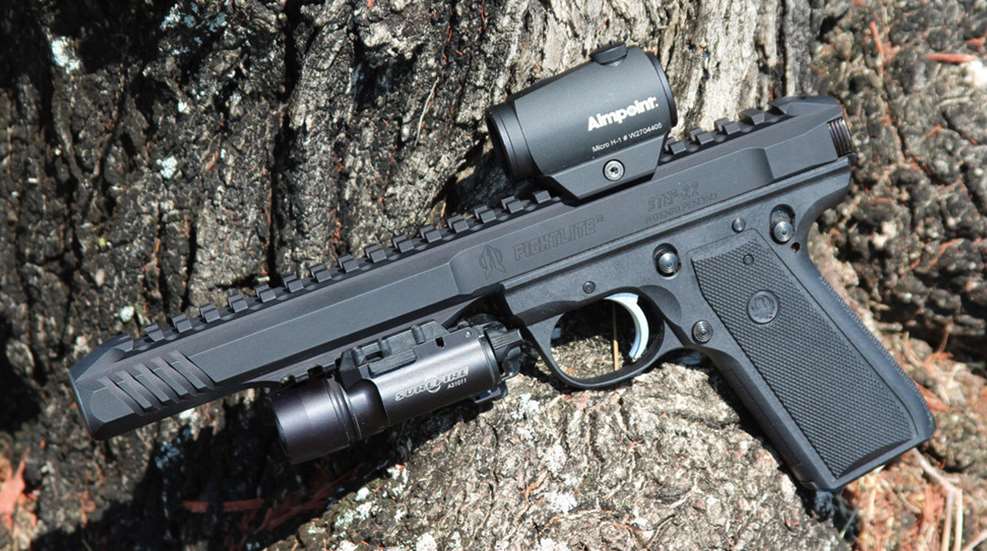 The FightLite STEP-22LS Pistol is a gun for serious shooters eager to bring their favorite rimfire pistol into the here-and-now. The STEP-22LS (Strategic Target Engagement Pistol, Low Signature) is an incredibly lightweight and accurate pistol capable of accommodating a variety of lights, optics, lasers and other accessories on monolithic rails that won't shoot loose when begin fired. Designed for military, law enforcement and avid civilian shooters, makes this rimfire pistol as tough as it is versatile.
"We developed the STEP-22LS with the same design logic that goes into most of our products," said President and CEO of ARES Defense Systems, Geoffrey Herring.
The inspiration behind the STEP-22LS comes from the use of suppressed rimfire weapons by members of the U.S. government, special operations forces and law enforcement authorities. The suppressed rimfire offered uniformed professionals a reduced concern for over penetration and collateral damage along with a well-placed and undetectable shot. So, ARES Defense took these same principals to create an updated and modern version of an old reliable.
"…avid shooting enthusiasts in 42 states can enjoy target practice and general plinking with the STEP-22LS without the need for additional hearing protection and without aggravating their neighbors. This is another one of our exceptional products that will appeal to a very broad range of customers," said Herring.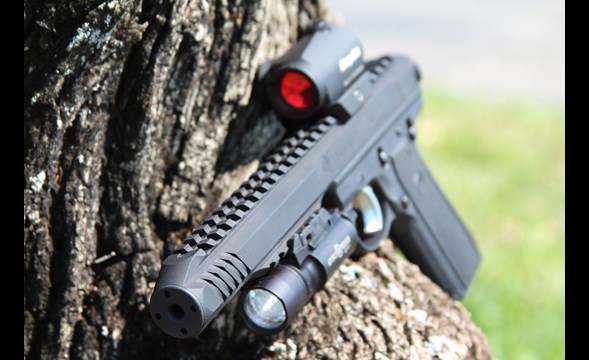 The STEP-22LS is manufactured with MIL-Spec features, an integral silencer housed within the patent-pending monolithic receiver, and it is designed to interchange with all popular Ruger MK-I, MK II, MK, III and 22/45 pistols with no need for tools or gunsmithing. It features a tensioned 2.5-inch un-ported barrel with match-cut .22LR Bentz chamber and a modified K-baffle construction. The STEP-22LS has a standard Ruger 10-round capacity, an overall length of 11 inches and weighs a dainty 24.3 ounces (when mounted on Ruger 22/45 frame).
A muzzle velocity of 985 per second allows you to confidently place a shot, and up to 40dB of sound reduction allows you to hear the slightest plink from yards away.
For more information, and to place you order of the FightLite STEP-22LS Pistol visit AresDefense.com.