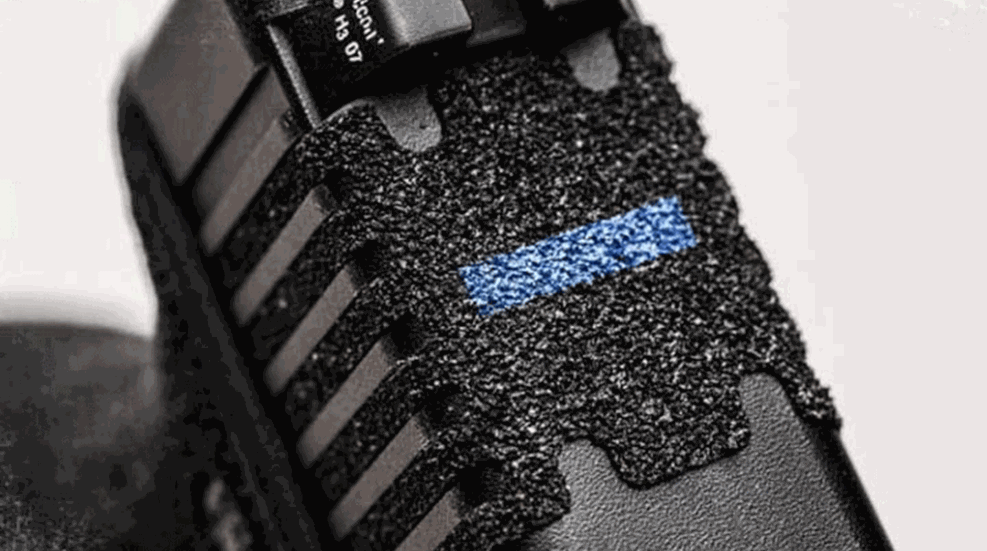 The manufacturer of the Slide Spider, ArachniGRIP, is helping support law enforcement personnel by donating a portion of each sale of the company's new Thin Blue Line Slide Spider to charity. For the next 30 days the company will donate $2 from each sale of the Spider to the Stephen Siller Tunnel to Towers Foundation, a 501(c)3 non-profit organization committed to giving remembrance to the first responders who made the ultimate sacrifice during the events of 9/11 and today.
The Slide Spider is available for most semi-automatic pistol models. Its design allows the shooter to improve control through a safe and secure hold and maintain that ability under challenging conditions, including extreme moisture and temperature. The Thin Blue Line version also provides enthusiasts an opportunity to proudly display their support and appreciation for the men and women who continue to protect and serve, even as they navigate through these difficult times. With a bright blue line that crosses a black background, the simple graphic symbolizes the thin—arguably thinning—line that separates order and chaos.
Tunnel to Towers Foundation runs a variety of efforts, including a Fallen First Responder Home Program, Smart Home Program, Gold Star Family Home Program and more. It recently partnered with Soldier's Journey Home to build a new, mortgage-free home for double amputee and Purple Heart awardee CPL Melroy Cort, who lost both legs in an IED explosion while serving with the U.S. Marine Corps.
ArachniGrip was founded by a pair of avid gun enthusiasts in Parker, CO, where it is still based. The company makes versions of its Spider tailored to fit Glock, Smith & Wesson, Springfield Armory, FN, Kimber, Ruger, Beretta, Walther and most other popular semi-automatic handguns. MSRP for the Thin Blue Line Slide Spider is $19.95 and more information on the Slide Spider as well as other products you can visit arachnigrip.com.