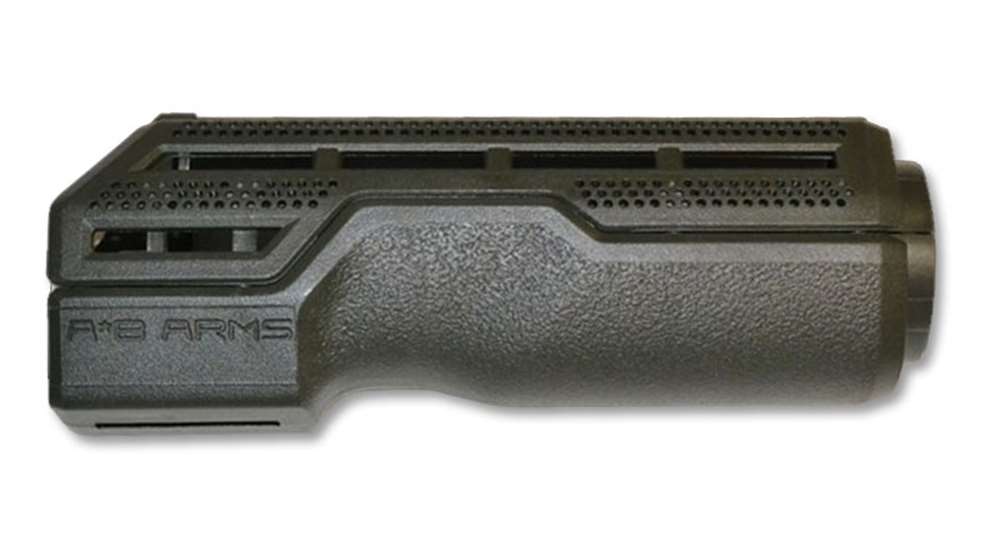 For practitioners of the "C"-clamp grip for the support hand when firing an AR-15-pattern rifle or carbine, standard fore-ends traditionally either don't help with this style of grip or are an outright hindrance. Quad rails are sharp and necessitate covers to avoid tearing up the palm of the support hand, while the standard polymer handguards offer little in the way of solid purchase.
The American Built Arms Pro Handguard is a solution for those who favor this type of grip. Specifically contoured to facilitate the overhand grip of the carbine, the Pro handguard offers a minimalist, lightweight option for your fore-end.
The Pro's contours allow for a more traditional hold on the fore-end, with the molded and textured grip section comfortable for a standard underhand hold. Each half contains a steel insert for rigidity as well as heat dissipation.
MSRP: $40.99. Available in black, OD green, multicam, woodland digital and flat dark earth.