Inteliscope is a combination app and mounting system for Android and iPhone smartphones that turns your phone into an electronic sight and video recorder.

The mounting system consists of a Picatinny-compatible clamp for your smartphone that comes with three different-sized jaws to accommodate the wide variety of smartphones out there. My iPhone 6+ dropped into the system easily and was held securely in-place during a trek through the Florida underbrush and multiple shots during a recent hog hunt (more on that later). The Inteliscope app is available free from either Google Play or the iTunes store and installs quickly and easily, just like an app should. The app uses a phone's built-in camera and compass to turn it into an electronic sighting system for your rifle. The app also includes some nice features, such as the ability to record what you're seeing through the electronic sight, built-in ballistic calculations for common calibers and the ability to interface with the Seek Thermal Compact IR camera.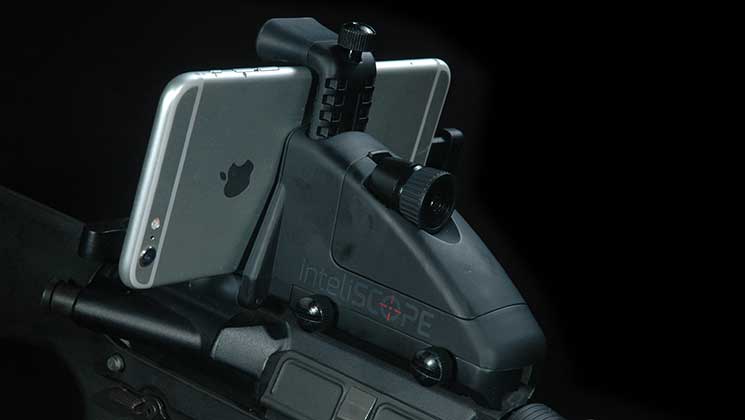 The Seek Thermal Compact camera is an inexpensive app and accessory for iPhone and Android smartphone that was originally designed to highlight hot spots and HVAC issues for the construction industry.

The Inteliscope adapter for this camera places it on top of your rifle inside the phone mount and has a cable that connects the camera to your smartphone. The Seek Thermal Compact senses heat between -40 degrees and 625 degrees Fahrenheit and has a variety of display options allowing you, for example, to highlight a range of temperatures so they'll show up as colors in a grey background.

I had a lot of fun trying out the thermal camera/phone combination at the range. If you've never shot with a thermal sight before, it is a very different experience than shooting with visible light. Paper targets show up as a featureless blank sheet of paper because the printing on them emits the same amount of heat as the paper itself, while steel targets show up quite nicely, especially if they've been soaking up sunlight for a few hours.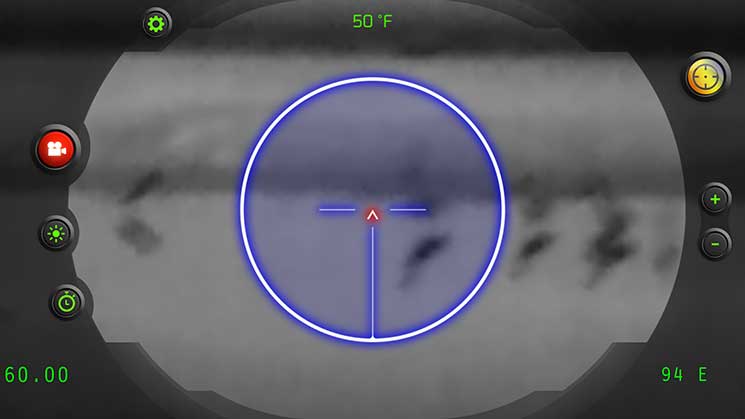 Getting the Seek Thermal camera to work with the Inteliscope app was just a matter of placing the mount on the top rail of my rifle, placing my phone in the cradle, plugging my phone into the camera and launching the Seek Thermal app on my phone, then toggling the thermal option inside the Inteliscope app.

I sighted in the Inteliscope at 25 yards on thermal mode by stapling a pocket hand warmer to my target and using that as a bullseye while adjusting the windage and elevation inside the app. After it was sighted in, I moved the hand warmer target back to 50 and 100 yards, and was able to get 1 MOA groups. Satisfied with my results, I went out looking for a real-world application for this setup, so it was off to a local ranch for a hog hunt.
Night-vision gear, such as thermal cameras and light-enhancing optics, are particularly useful for hog hunting (where permitted), because it allows hunters to stalk hogs at night, when they're most active. The Inteliscope mount kept my phone secure and aligned with the thermal camera during the few hours we bounced around in a pickup scouring the landscape looking for hogs, but I'm not sure this setup is something I'd want to use on a day-in, day-out basis. Also, as neither the camera nor my phone is waterproof. I'd think twice about using this system in inclement weather or where mud might be involved.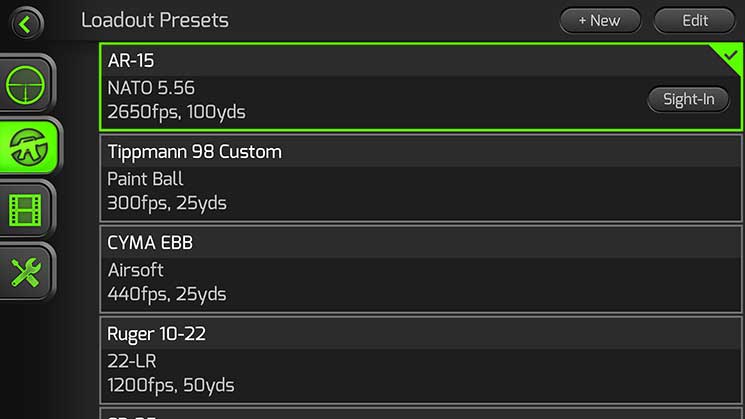 The built-in limitations of an inexpensive setup like the Thermal Seek Compact/Inteliscope combination became apparent as we scouted for hogs. While the resolution and frame rate of the Thermal Seek software is up to the task of showing the heat inside and outside a building, it's not detailed enough to get a good sight picture on wildlife at anything but close ranges.
However, it is definitely worth a look if you want to control pests or hunt hogs at close distances at night. If you want to try out a thermal vision sight for the first time, or have some nocturnal pests you need to control, you'll be hard-pressed to find a more affordable solution on the market, and the Thermal Seek/Inteliscope combination might just be what you're looking for.