Adaptive Tactical really proves they are an appropriately named company with their brand new Receiver Mount Shell Carrier. Available for both Remington and Mossberg pump action shotguns, this resourceful product adapts your shotgun into convenient shot shell storage.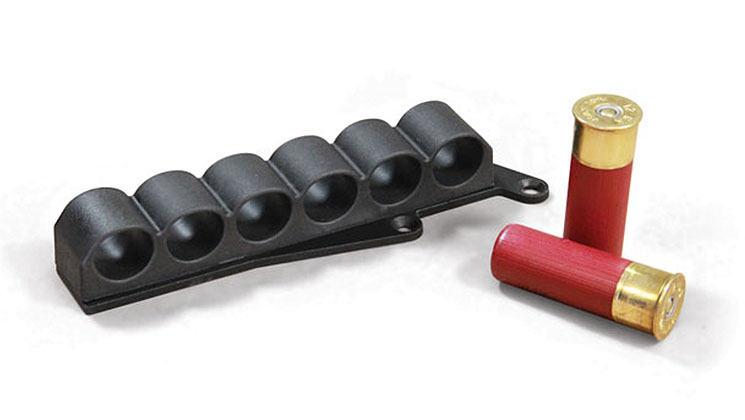 The Receiver Mount Shell Carrier stores up to six 12-gauge shells right on the side of the receiver. The carrier is made of durable, flexible non-glare chemical and weather resistant synthetic rubber. It is easy-to-install, securely holds shells even during rough movement and doesn't lose its shape. The specific design allow the lightweight carrier to fit closely to the receiver contours and not snag or get in the way while the gun is in use.
A perfect accessory for home defense, competition shooting and law enforcement. The Receiver Mounted Shell Carrier is up to the task and ready to perform in the harshest of conditions with a short timeline.