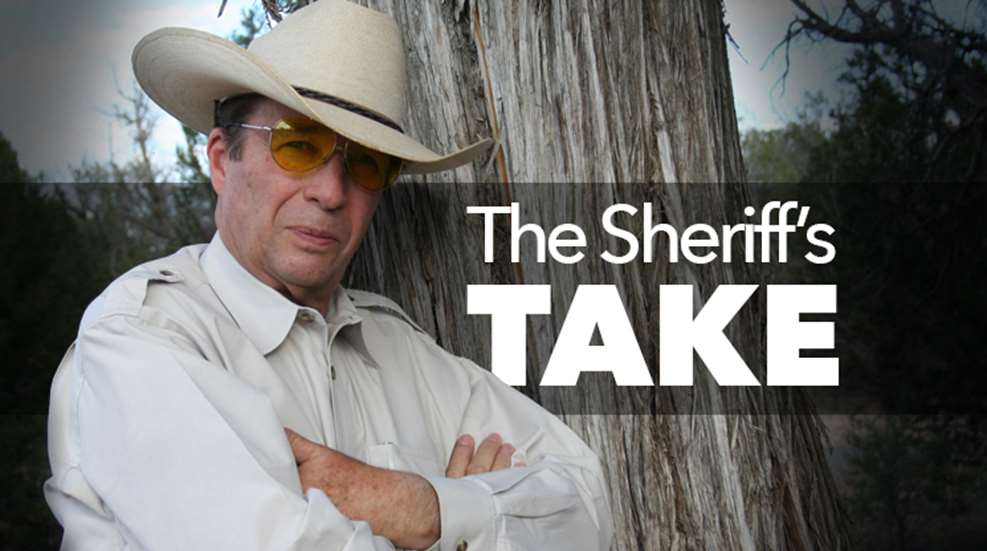 David Jennings woke up in the middle of the night to find a burglar standing over him, pointing Jennings' own pistol in his face. The burglar had apparently been prowling through the house and found Jennings' pistol on the nightstand by his bed.
The story went on to report that Jennings sprang out of bed and jumped the burglar. As the two fought over the loaded handgun, Jennings' wife ran to get their children and to call 911. Jennings was able to overpower the burglar, disarm him, and hold him down until the police arrived. The crook was never able to fire the handgun and no one was seriously injured, although the criminal did have a few impressive bumps on his head.
This incident brings up a couple of interesting points for us to consider. The first being that Jennings' defensive handgun was apparently lying in full view on the nightstand. We often think that we will be able to wake up in plenty of time to arm ourselves and deal with a criminal invasion. Obviously, that might not be the case. It is far better to have the home-defense gun out of sight, but still available. You should be wide awake when the crook discovers your gun, and he needs to discover it by looking down the barrel from the muzzle end.
The second point for us to consider is that life is not fair. You may own the latest and greatest shooting iron available. You may have spent a fortune on only the best defensive schools. And, for whatever reason, you may still find yourself in a gunfight when you are the only one there without a gun. The important thing is to fight. Fight with whatever you can get your hands on. Fight with your bare hands if you have to, but fight, always fight. Jennings' attack on this burglar was apparently so surprising and so fierce that the burglar wasn't even able to get off a single shot.
No, life isn't fair. But we can commit to making crooks pay dearly any time they put innocent lives in danger. An old Texas Ranger I worked with years ago once told me, "They may get me, but I damn sure intend to take some of them with me!"