by
Evan Brune, Associate Editor, Shooting Illustrated
posted on September 26, 2019
Support NRA Shooting Illustrated
DONATE
Nine-Line Apparel
, maker of pro-Second Amendment clothing and gear, teamed up with the National Rifle Association and Mossy Oak in support of the duo's Overwatch pattern with the launch of several dedicated apparel options.
Launched in 2019, the Mossy Oak overwatch pattern is the result of an entirely new design and development process in the world of hunting and shooting camouflage. The Overwatch pattern was developed entirely in a 3D-modeling environment, allowing designers to develop a pattern that's virtually indistinguishable from terrain and background details. The colors and patterns chosen were also developed to provide concealment in a variety of settings, allowing hunters and shooters alike to blend into their surroundings while also supporting the NRA's efforts to protect and preserve the Second Amendment for future generations.
In support of this venture, Nine-Line Apparel joined in with a lineup of three shirts that allow hunters, shooters and Second Amendment supporters to showcase their support of the right to keep and bear arms while also sporting trendy, eye-catching gear. Here are a few of the company's options: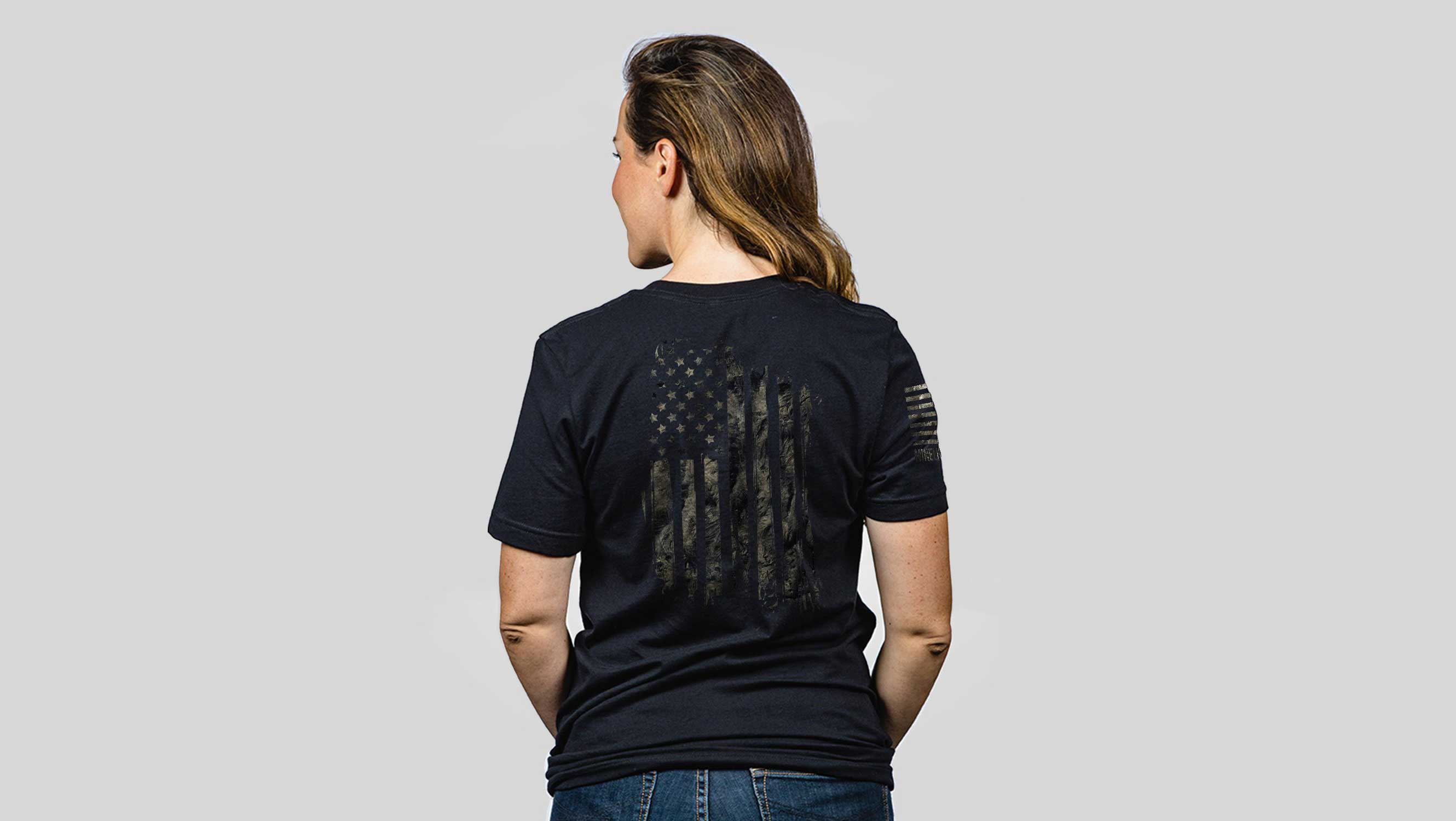 NRA Overwatch America T-Shirt
The first shirt in the Nine-Line Apparel Overwatch lineup is the "America" option, which provides more detail on the rear face of the shirt versus the front face. Wearers can show their all-American pride, thanks to a vertically hung, battle-worn American flag that lays on a black background and is filled in with the colors and patterns of the Overwatch camouflage.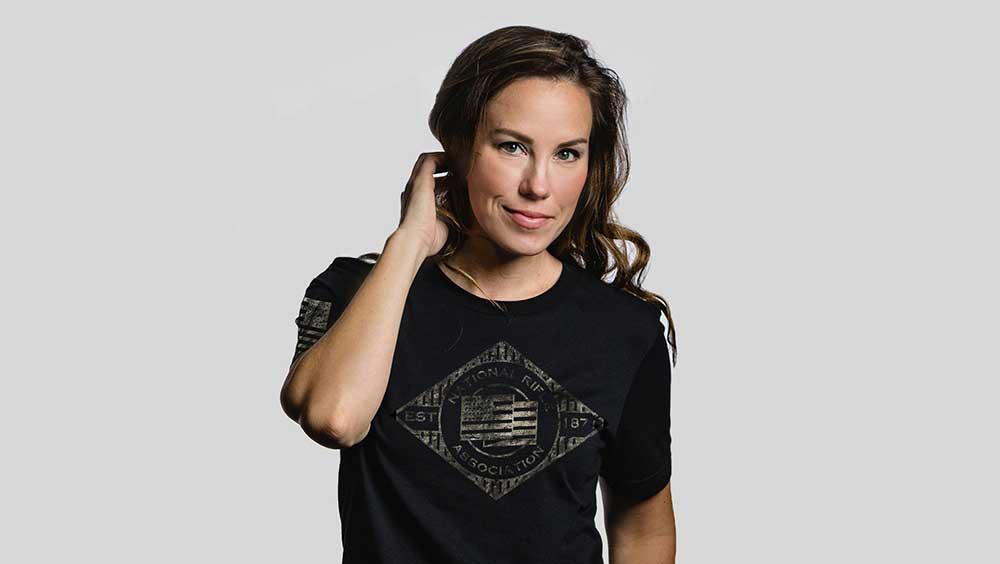 NRA Overwatch Diamond T-Shirt
If you're looking to really dial-in your National Rifle Association support, then the Nine-Line Diamond Overwatch T-shirt is the one you'll need. The focus on this shirt is a diamond-shaped pattern on the front centered on an American flag textured as if it's waving in the wind. Surrounding the flag in a black circle is "National Rifle Association," along with the establishment date of 1871, highlighting the fact that the NRA is one of the nation's oldest civil-rights organizations. The Mossy Oak Overwatch pattern fills in the spaces on a black background, and an American flag is also found on the sleeve, allowing you to wear your patriotism on your sleeve.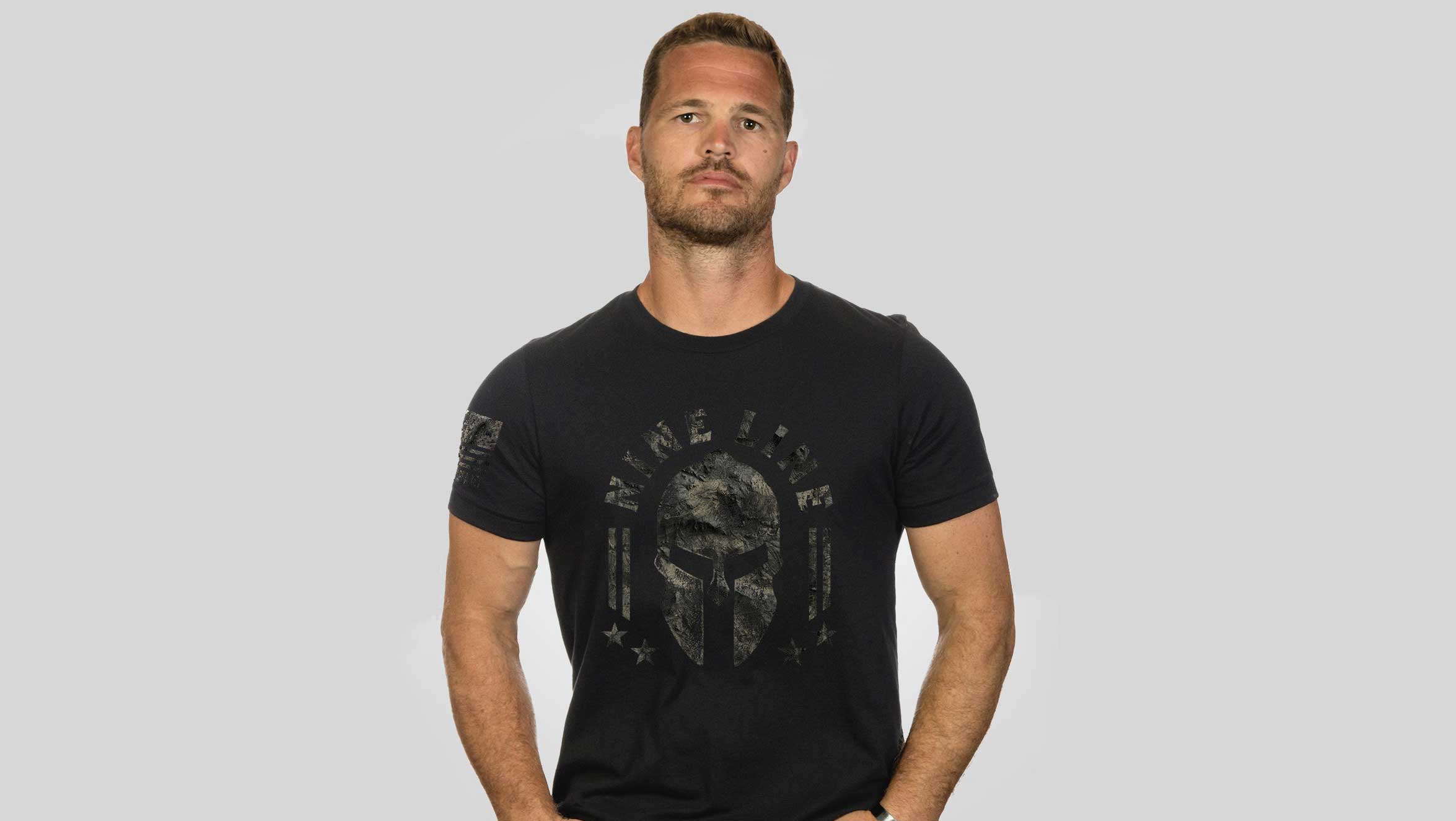 NRA Overwatch Spartan T-Shirt
For those "Molon Labe" fans out there, you can represent the "Come and take it!" creed with a simple, Spartan logo that's colored in with the Mossy Oak Overwatch pattern. The Spartan helmet is surrounded by the Nine-Line Apparel brand name, and an American flag on the sleeve is also backfilled with the eye-catching camo pattern set on a black background.
All of the shirts feature a solid-black background, and sizes are available in both Men's and "Boyfriend Fit" options. The suggested retail price for these shirts is $26.99