by
Shooting Illustrated Staff
posted on January 19, 2023
Support NRA Shooting Illustrated
DONATE
SHOT Show isn't just about firearms and firearms accessories. There is a slew of new blades here as well, including these ones that are new for 2023.
CRKT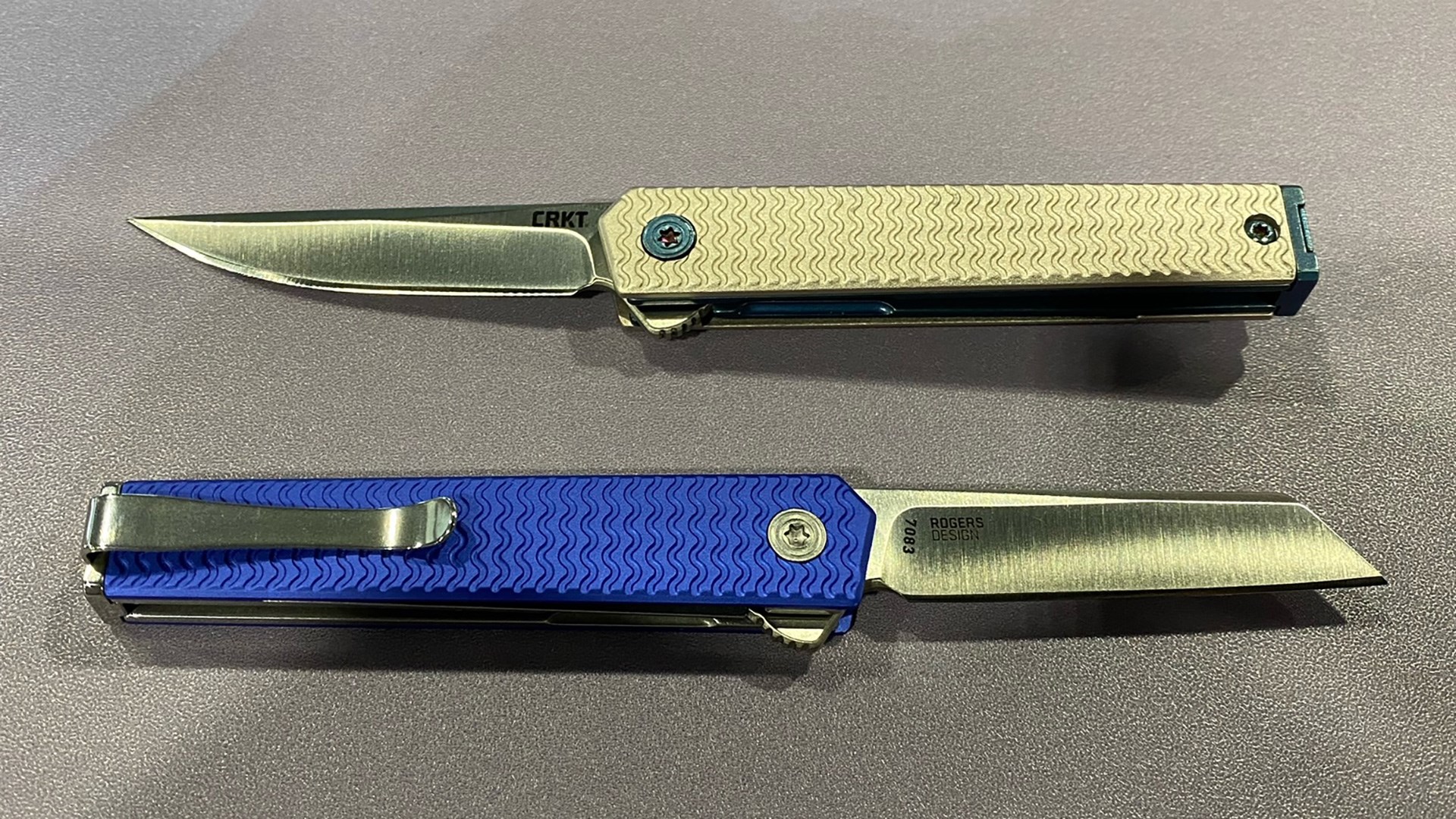 CRKT introduced several new knives to the line-up this year. We chose three to showcas. The first is the new Razel (razor/chisel). The 2.97 inch blade is reminiscent of a barbers razor, and the top of this knife can be used as a scraper or chisel. The overall length is 6.75 inches with a resin infused fiber handle. The design is one of Jon Graham's which was re-launched in tribute of his recent passing. It's a solid fixed blade knife that locks securely into a pocket-kydex holster and would be perfect as an outdoorsman's EDC.
Next is the CEO Microflipper. These small, light, and quick to deploy flippers are a great option for the minimalist knife carrier. When closed, their footprint measures a miniscule 3.25 inches, with each having blades a little over 2 inches. The aluminum handles make these knives durable and the Sandvik steel will ensure great edge retention. The combination of the flipper and a ball bearing pivot make these tiny knives very smooth to deploy.
Last up is the most unique and provoking of the three, hence the name "Provoke EDC." These knives function via CRKT's "Kinematic" pivoting technology. Very similar to their existing Provoke series, it differs slightly with its non-curved blade and more compact design. The length of the stonewashed D2 steel blade is 2.56 inches. Closed and in the pocket, it shrinks down to a mere 4.66 inches. The all-aluminum handle keeps this knife light, durable, and corrosion resistant.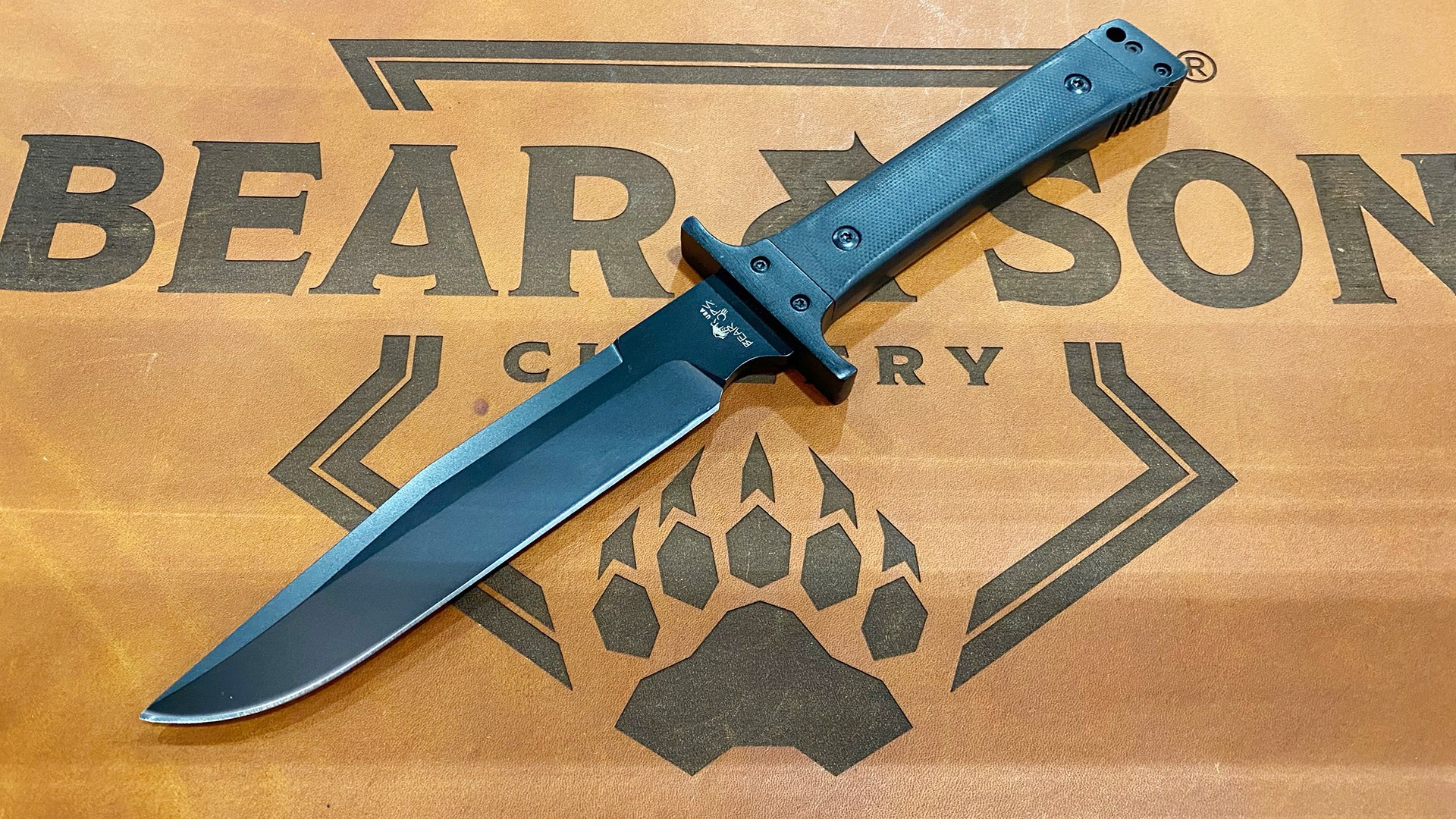 BEAR & SON
New from Bear & Son are the Bear Tac III and the Rancor IX. The Bear Tac III is part of the "Bear Ops" tactical line. The Bear Tac is a D2 tool steel, large and versatile fixed blade knife. The full-tang blade is surrounded by a light ad strong kydex handle. Included with the Bear Tac III is a ballistic sheath that can be easily attached to a belt loop.
Next from Bear & Son are the Rancor IX tactical folders. These knives are available in two sizes, 3 5/8 inches and 4 3/8 inches. The Rancor XI uses a Sandvik steel blade and extremely lightweight aluminum grips. The smaller of the two sizes comes in at only 1.8 ounces, while the larger weighs 2.6 ounces. The Rancor IX uses a "Zytel" slide lock that felt great to deploy. Both sizes of the new Rancor will be offered in black or OD green.
BUCK KNIVES
Buck Knives also dropped a few new products this year, with two being introduced especially for SHOT.
The 838 Deploy and 839 Mini Deploy are a couple of fantastic automatics from Buck. Both the Deploy and Mini Deploy use S35VN steel for the blades, and cerakoted aluminum handles. The Mini is California compliant with a 1.875 inch blade, while the bigger deploy sports a 3.25 inch blade. Exclusively launched at SHOT Show are the "blackout" series of both.
Also new are the 250 Saunters. These compact pocket-carry knives are a throwback with their non-locking slip joint deployment and a trusty thumb nail groove. With the blade stowed, they measure 3.75 inches, with a 2.375 inch 154CM blade. Updated from past designs are the grips, which are made of canvas micarta. They are available in either a clip point or drop point design.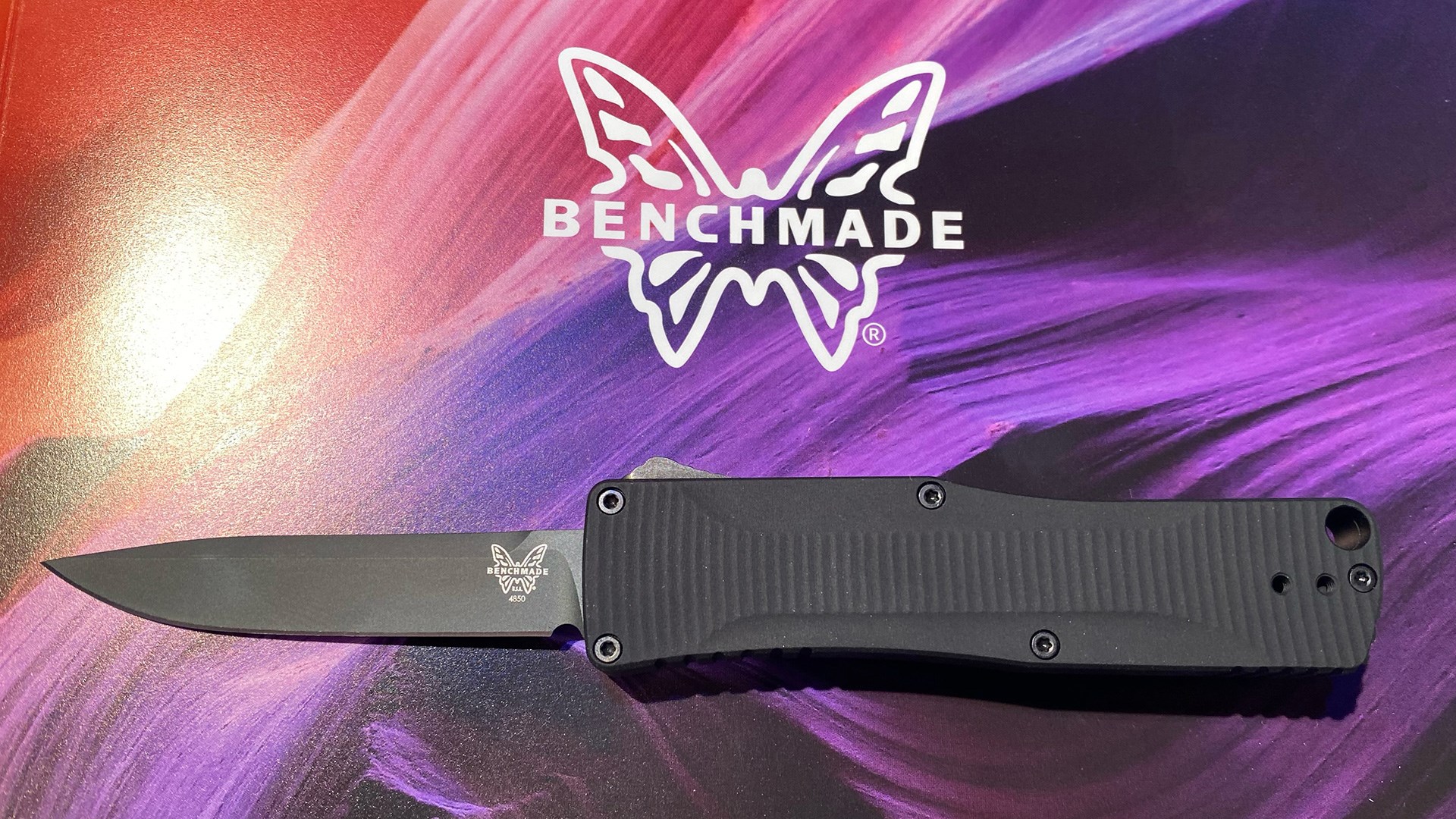 Benchmade 
Benchmade also had several new offerings on display at SHOT. The "Immunity" series is a play on the pandemic when the knives were designed. The pivot bolt even has an image of the virus stamped right into it. There are three variations in this series: Full Immunity, Auto Immunity, and Partial Auto Immunity. The latter of the three is an auto-deploy while still being California compliant. They all used the tried and true "Axis Lock" system and use billet aluminum grips. When closed they are 3.46 inches long and come in a variety of colors.
The "OM" is a new tiny OTF weighing in at only 1.51 ounces. The "OM" uses a clip point style blade and is only 3.4 inches when closed. A 6061 T6 aircraft grade aluminum handle rounds out this sweet new double-action OTF knife from Benchmade.
The new "Narrows" from Benchmade is all in the name. This knife was impressively thin and lightweight. It's not a small knife, measuring in at 8.02 inches when open but weighs only 2.41 ounces! The handle is made of 6AI-4V Titanium while the blade is M390 super premium stainless steel. The Narrows is 33 percent thinner than the Bugout offering of knives. It's so thin and light, you may forget you're even carrying it. If the Senior Manager of Product Development at Benchmade carries this as his EDC, you know it's destined to be one of the greats.