by
posted on March 29, 2021
Support NRA Shooting Illustrated
DONATE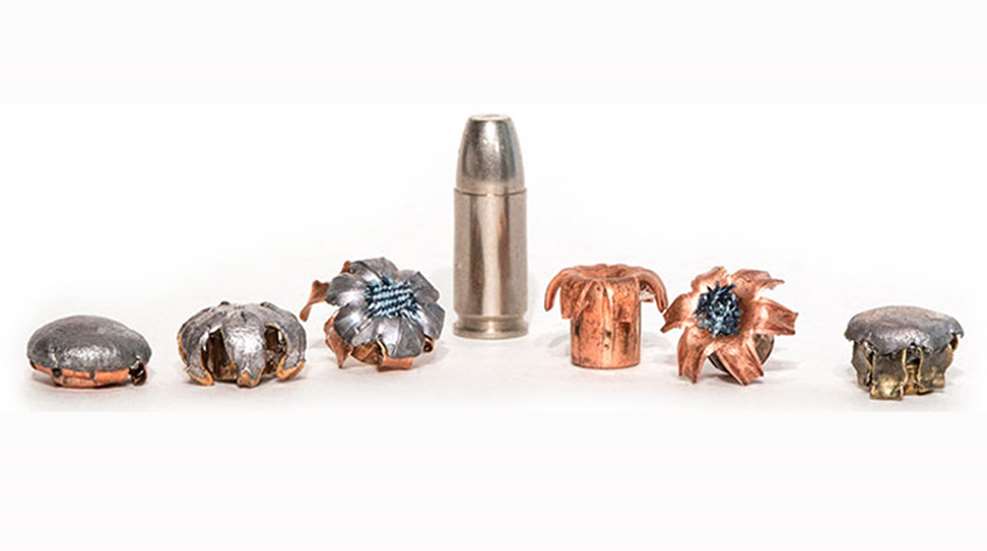 Flashback to 1986, Dade County, FL. What came out of the now infamous Miami Shootout was the development of a new standard for ballistic performance. Called The FBI Test Protocol, this new rating system required upgraded penetration and wound cavity standards, including a standard that all defensive rounds must penetrate ballistic gel at least 12 inches when shot through a series of mediums such as denim, heavy coats, and other commonly worn fabrics 
Choosing a great defensive round can be tough. When it comes to singling out the best 9mm ammo for self defense, there are many outstanding ones out there. For this article, we have identified some of the most popular and then a few of the ones less likely to be found at your local gun or sporting goods store. Below are ten choices for excellent defensive rounds.
Black Hills HoneyBadger 100-Grain +P


This revolutionary 9mm projectile design from Black Hills bucked the hollowpoint trend with a fluted configuration designed to create a 2-inch-wide cavity and rely less on projectile spread and more on the pressure system created by the four wings on a cross-shaped bullet to improve penetration. Rather than relying on expansion, the 115-grain bullet from Lehigh Defense delivers massive wound trauma with a design that can't get clogged by clothing or debris. 
Velocity: 1,250 fps
Energy: 347 ft.-lbs.
Black Hills 115-Grain +P JHP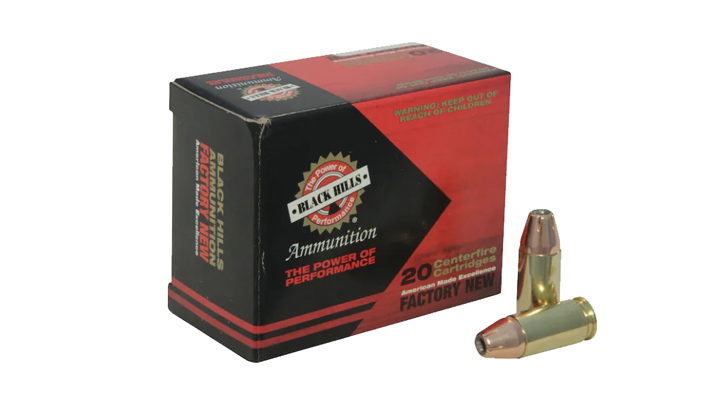 A standard hollowpoint architecture, Black Hills' 115-grain bullet tends to come to rest closer the 12-inch end of the penetration spectrum, but that could be good, as it reduces the risk of over penetration. As a result, this Black Hills load is a wise consideration for use in crowded or confined areas like homes or apartment buildings. 
Velocity: 1,250 fps 
Energy: 399 ft.-lbs.
Hornady American Gunner 124-Grain +P XTP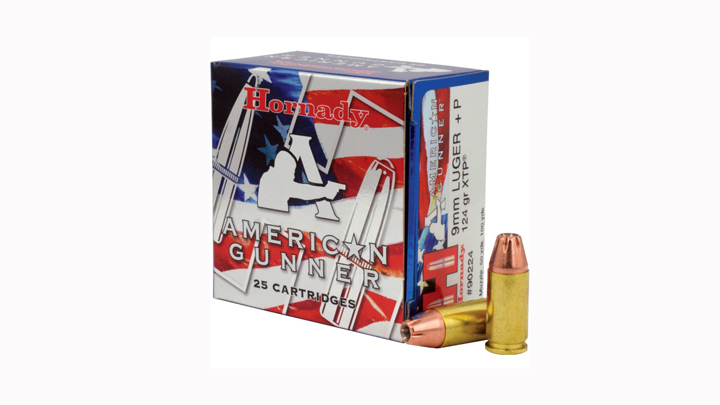 Designed for hunting, self-defense, and law enforcement applications, Hornady's XTP bullet is also the choice of many top competitive shooters around the world. It's highly accurate, provides reliable expansion on target, and penetrates to desirable depths. Solid bullet construction with precise loadings from Hornady make this one of the best 9mm ammo choices for self defense . 
Velocity: 1,200 fps
Energy: 396 ft.-lbs.
Federal Premium HST 124-Grain JHP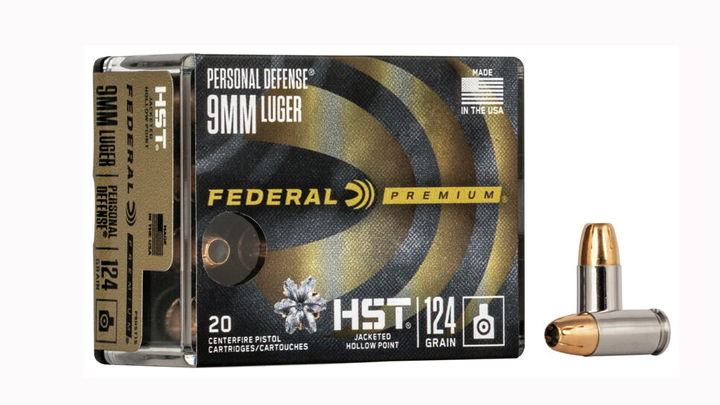 Federal's pre-skived bullet tip causes the HST bullet to expand into large petals, causing a large wound cavity. The design of this bullet forces the lead petals open during expansion to protect the copper petals behind them. This has become one of the most popular defense rounds for the 9mm, and with good reason. 
Velocity: 1,150 fps
Energy: 364 ft.-lbs.
Winchester PDX1 Defender 124-Grain +P JHP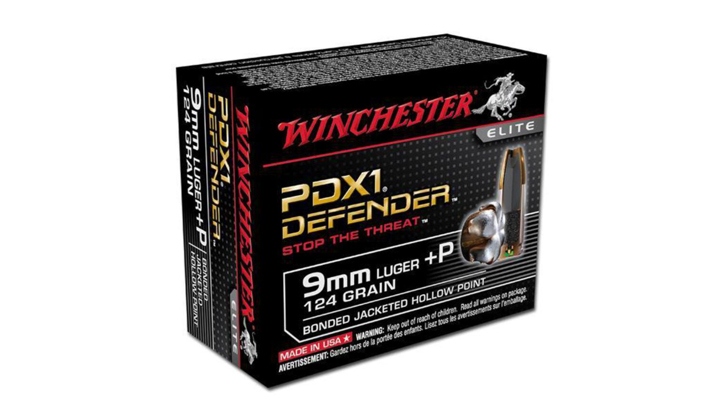 Long known more for their hunting rounds, Winchester is certainly not a novice at defensive ammo. The Winchester Defender may not be the fastest load on the list, but it will certainly get the job done.
Velocity: 1,000 fps
Energy: 275 ft.-lbs.
SIG Sauer Elite 124-Grain V-Crown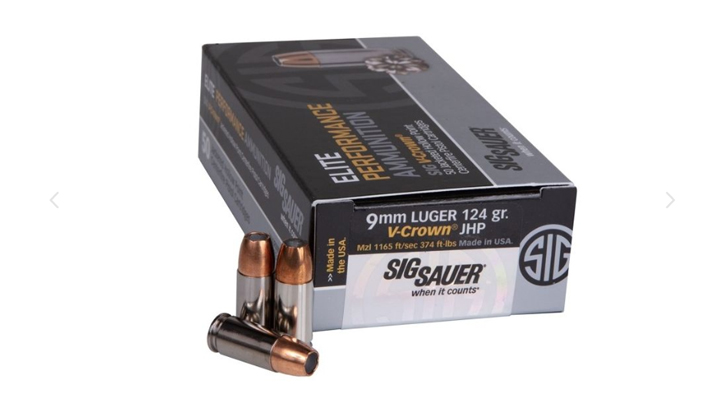 Compared to other brands, SIG is fairly new to the ammunition business, but they are no stranger to excellent firearms. In what time they've introduced ammo to the market, it's quickly become known for accuracy and reliability across a wide range of applications. The Elite V-Crown features a stacked hollowpoint design for maximum weight retention during penetration, making it optimal for defense purposes. 
Velocity: 1,165 fps 
Energy: 374 ft.-lbs.
Hornady Critical Defense 115-Grain FTX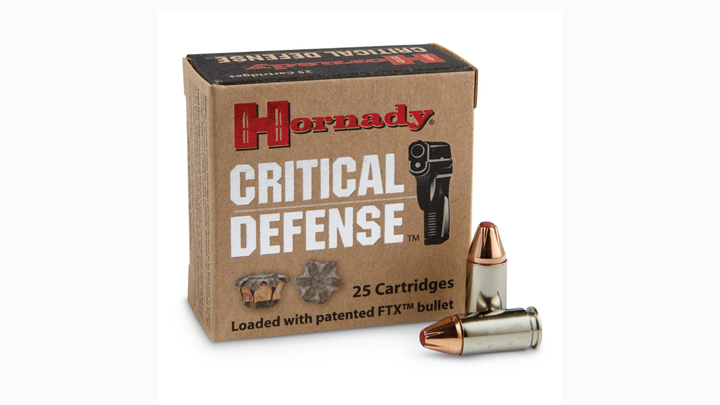 Unlike a typical hollowpoint, Hornady's FTX stuffs a rubber plug inside the cavity that Hornady claim helps reduce clogging when the projectile flies through clothing and other soft barriers, allowing better flowering of the bullet inside the target. Little wonder this design has become popular among personal defense students and law enforcement officials. 
Velocity: 1,125 fps
Energy: 323 ft.-lbs.
Magtech Guardian Gold 115-Grain JHP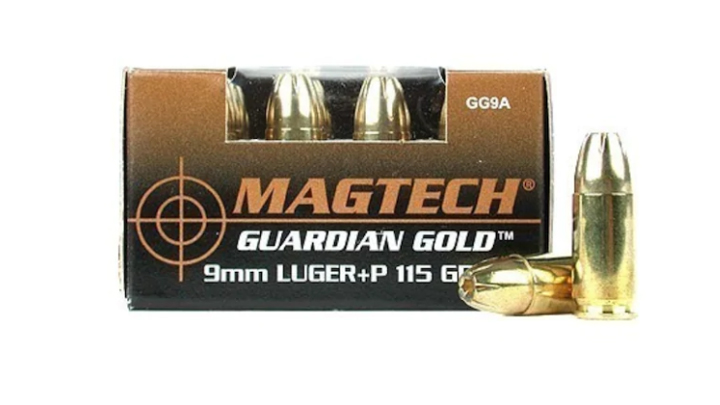 Magtech has quickly grown to one of the most trusted and reliable names in the ammunition business. The Guardian Gold has shown in ballistic tests to penetrate between 14 and 16 inches for good performance well within the FBI test protocol. 
Velocity: 1,246 fps
Energy: 396 ft.-lbs.
Speer Gold Dot Carry Gun 135-Grain GDHP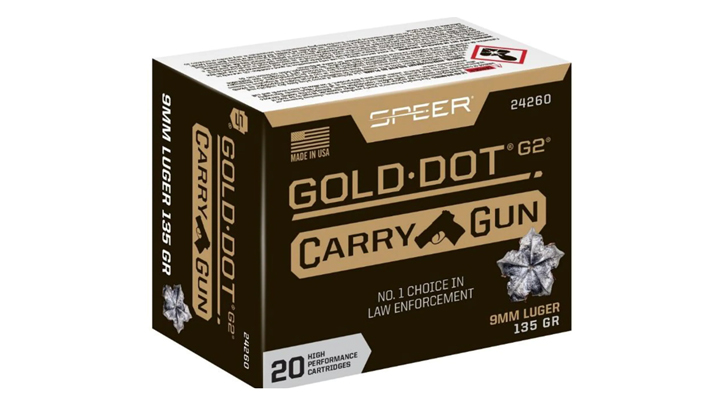 An uncommon weight, the 135-grain Speer Gold Dot found its niche in short barrel applications in both law enforcement and civilian self-defense. Similar to Hornady rounds, Speer added an elastomer core to aid in penetration and spread inside the target
Velocity: 1,120 fps
Energy: 376 ft.-lbs.
Federal Personal Defense Punch 124-Grain JHP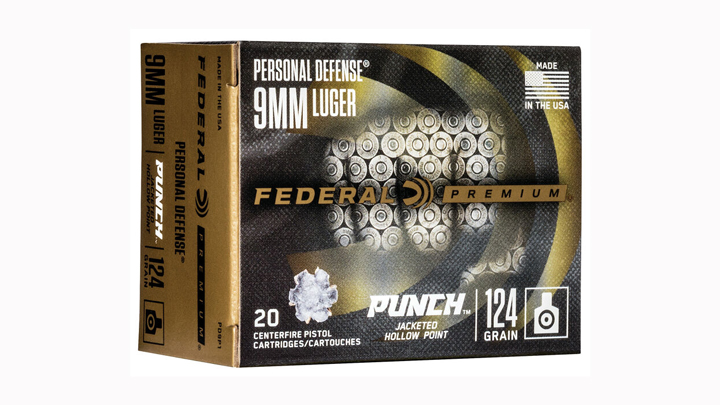 By fashioning a casing out of nickel-plated brass and a primer seal, Federal has created a defensive round with a reputation for reliable service, even in shorter barrel firearms typically found in the concealed carry world. This is one of the newer defense loads available for the 9mm, but it certainly has all the promise and pedigree of a Federal defense round. 
Velocity: 1,150 fps
Energy: 364 ft.-lbs.
Choosing The Best
In conclusion, we practically live during the golden age of the 9mm as a defensive handgun cartridge. This makes finding the best 9mm ammo for self defense much easier than in the past. Also, all guns shoot differently, so the best self defense ammo for one gun may not necessarily be the best for another, but it sure is nice to have options.