by
Shooting Illustrated Staff
posted on June 7, 2021
Support NRA Shooting Illustrated
DONATE
To win the coveted Golden Bullseye Award, a product must offer a combination of innovation, utility, reliability, outstanding performance and value to the consumer. In a time of unprecedented demand for firearms and ammunition, these factors have never been more important. Thankfully, these award recipients met those challenges with panache. Here are the best of the best products for personal protection, training, concealed carry and home defense introduced during the past year.
---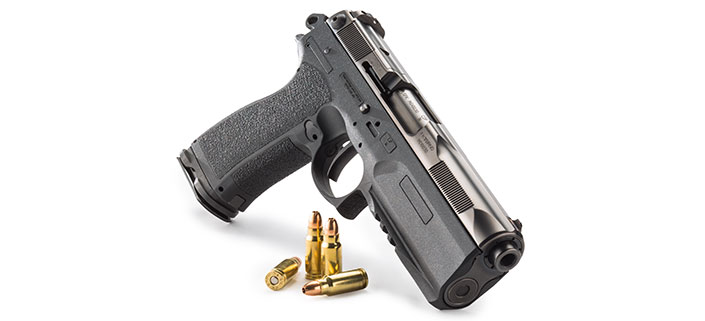 Handgun of the Year: FK Brno PSD Multi-Caliber Pistol
By combining the potent 7.5 FK chambering with a robust polymer frame, FK Brno brought previously unaffordable (and outside of its own Field Pistol, non-existent) capabilities to a standard, full-size pistol. Not only can shooters of all skill levels confidently ring steel at 100 yards with the PSD in 7.5 FK, an extremely simple barrel-change procedure allows the platform to fire 10 mm and .40 S&W out of the same gun and magazines. That means you get three, high-quality handguns in a single package at a price that's competitive with many single-chambering handguns on the market. (352) 745-7002, fkbrnous.com
"At 100 yards, I had no problem ringing a steel gong with nearly every shot—optic or no. Obviously, this is revolutionary performance from a handgun."
—Ed Friedman, Editor-in-Chief
Winning Features
• Three chamberings in a single handgun
• Ability to effectively engage targets out to 100 yards
• Multiple, purpose-built iron-sight options
• Outstanding craftsmanship and accuracy
Caliber: 7.5 FK, 10 mm, .40 S&W
Capacity: 16+1 rounds (7.5 FK), 10+1 rounds (10 mm, .40 S&W)
Barrel Length: 5.3 inches
Overall Length: 9.05 inches
Weight: 38.8 ounces
MSRP: $1,650
---


Rifle of the Year: Savage Axis II Precision
Precision rifles capable of absurd accuracy at equally absurd distances tend to be extremely expensive. While recent additions to this market have been available for less than $2,000, a sub-$1,000 unit that did not sacrifice accuracy potential was harder to find. Enter the Savage Axis II Precision. Despite its relatively low price of $949, it delivered silly-small groups in our testing. The Modular Driven Technologies (MDT) chassis offers M-Lok mounting points all along the fore-end, and the buttstock is adjustable for length-of-pull and comb height. The threaded barrel allows attaching a suppressor, while the action is manipulated by an oversize bolt handle and operates smoothly. Thanks to the Axis II Precision, owning a rifle that can perform at ranges well in excess of a kilometer and looks the part will no longer break the bank. (800) 370-0708, savagearms.com
"Overall, this is an outstanding precision rifle for what may well be the lowest street price in the category. The Axis II Precision Rifle is a great choice for a newbie looking to get into long-range shooting or even for a grizzled veteran just looking to add to his rifle collection."
—Bryce M. Towsley, Field Editor
Winning Features
• Tight tolerances help produce incredible accuracy
• Versatile MDT aluminum chassis
• Feeds from AICS-pattern magazines
• 20-MOA-canted optics rail
Caliber: 6.5 Creedmoor
Capacity: 10 rounds
Barrel Length: 22 inches
Overall Length: 43 inches
Weight: 9 pounds, 14 ounces
MSRP: $949
---


Shotgun of the Year: Mossberg 940 JM Pro
When a company listens to its consumers and gets design input from the First Family of Competitive Shooting, the result is likely to be crowd pleasing. That's exactly what Mossberg did with its 940 JM Pro. This semi-automatic shotgun takes lessons learned from the company's popular 930 model and combines that feedback with contributions from Jerry and Lena Miculek to create a fast-shooting, easy-to-operate, reliable platform that's perfect for competition and a great option for home security. A redesigned gas system enhances dependability, particularly with lighter loads, while the extended magazine tube allows for greater onboard capacity—an especially important factor for a shotgun. (203) 230-5300, mossberg.com
"The 940 JM Pro has an extended magazine. It has an oversize bolt and concomitant bolt release. Four different spacers can adjust the length-of-pull over 1.25 inches to better fit the shooter. And, most importantly, the redesigned gas system allows greater reliability…"
—Jay Grazio, Executive Editor
Winning Features
• Increased reliability
• Added capacity for a shotgun
• Oversize controls for fast, comfortable operation
• Smoother, quicker reloading
Gauge: 12; 3-inch chamber
Capacity: 9 rounds
Barrel Length: 24 inches
Overall Length: 44.75 inches
Weight: 7 pounds, 12 ounces
MSRP: $1,015
---


Optic of the Year: Leupold DeltaPoint Micro
The first dedicated handgun micro-red-dot sight (MRDS) to not require a modified or new slide, the DeltaPoint Micro replaces the rear sight of Glock or Smith & Wesson M&P pistols. More options are sure to follow for this innovative optic, which provides the utility of an MRDS with the instinctive sighting capabilities of traditional iron sights. It adds little bulk to the handgun and doesn't require an optics cut for your holster, either. More than three years of battery life combined with Leupold's legendary reliability, ruggedness and support mean that the DeltaPoint Micro will be as dependable as your iron sights with the speed of acquisition a red dot offers. (800) 538-7653, leupold.com
"The advantages to the mounting system are numerous. Not only is it simple, it obviates having a slide cut to accommodate the sight if your pistol isn't MRDS-ready. This is a boon to the consumer, but even more of a selling point to large law-enforcement or security agencies that want to transition to optic-equipped handguns."
—Daniel T. McElrath, Senior Executive Editor
Winning Features
• No need for an optics-ready slide
• Intuitive aiming
• Long battery life
• Fits most holsters
Magnification: 1X
Objective Lens Diameter: 9 mm
Reticle: 3-MOA red dot
Adjustment: 100 MOA elevation, 180 MOA windage
Length: 2.25 inches
Weight: 1.1 ounces
MSRP: $519.99
---


Ammunition Product of the Year: Hornady 6 mm ARC
If you're looking for the flattest-shooting cartridge that will work in an AR-15 platform, look no further. Hornady's 6 mm ARC is the answer. That's not mere marketing-speak—it's proven in testing and in the math of ballistic calculations. A 103-grain ELD-X bullet exits an 18-inch barrel at 2,711 fps and prints sub-.75-MOA groups at 100 yards, while maintaining 1,162 fps at 1,200 yards. Ballistic coefficients in the .512 to .536 range help ensure superior performance and accuracy at ranges once considered beyond the capabilities of America's Rifle. While not the first long-range offering for the AR-15, the 6 mm ARC may prove to be the best thanks to its brilliant design, construction and performance. (800) 338-3220, hornady.com
"…during a 1,200-yard flight to the target, gravity and wind will pull and push on the 6 mm ARC between one- and three-tenths of a second less than its closest competitor. This makes the 6 mm ARC the flattest-shooting, commercially offered AR-15 cartridge."
—Richard Mann, Ammo Editor
Winning Features
• Supersonic past 1,200 yards
• Incredible accuracy at distance
• Flattest-shooting factory cartridge for the AR-15
• Lower pressures mean less wear on rifles
---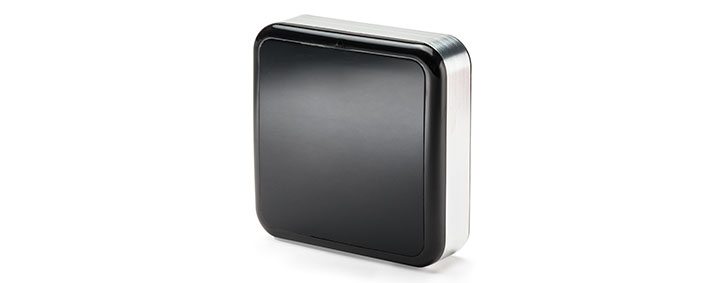 Accessory of the Year: Lockdown Puck
For a tiny square that looks more like an overly thick coaster than a powerful security device, the Lockdown Puck offers amazing monitoring and alert capabilities. It can be placed anywhere and, provided there's a Wi-Fi connection, can be set up via an easy-to-navigate and use app on your phone to alert you to temperature and humidity changes, motion of the unit itself and more. Use it to monitor your gun safe, humidor, basement, any door or even to ensure you are notified if something you don't want to move moves. The Puck makes an annoying beep that can alert neighbors, but you can turn it on or off from your phone as you please. All alerts are adjustable, meaning you can customize your level of security against unauthorized access and the elements to your needs. Wherever you go, the Puck can provide peace of mind. (800) 451-6797, lockdown.com MSRP: $109.99
"For such a small, seemingly innocuous little square, the Puck is an amazingly versatile security device. I remain wholly impressed by its capabilities, its customizability and its user-friendly interface."
—Ed Friedman, Editor-in-Chief
Winning Features
• Controlled by an intuitive, versatile app
• Multiple alarm settings
• Door-mountable hardware included
• Can be monitored from anywhere
---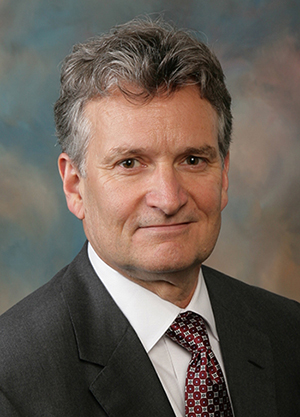 Pioneer Award: Dennis Reese
Dennis Reese, CEO-Owner of Springfield Armory, is the 2021 Golden Bullseye Awards Pioneer recipient. A year ago, Reese was tabbed for this award, but in the wake of the cancellation of the NRA Annual Meetings and Exhibits last April, where he would have been formally recognized, it was decided not to select a new Pioneer winner, but instead to accord Reese due recognition in 2021.
The Pioneer Award spotlights the exemplary achievement and cumulative body of work of an individual, or members of a family, team or partnership, responsible for the development and introduction of shooting equipment that has made a profound, positive and enduring impact on the way Americans shoot and hunt.
Reese has been part of Springfield Armory in Geneseo, IL, since its founding in 1974. Dennis worked with his father, Robert Reese, in the company's early years and has been an integral part right through to his role as CEO-owner today.
Springfield Armory's focus on proprietary M1911-A1 pistols, M1 Garand and M1A (a semi-automatic rendition of the U.S. military M14 rifle) for the civilian market has been supplemented by numerous other innovative firearms. Reese has overseen product-line expansion to include: the XD series of polymer-frame pistols (including the XD-M and XD-S variations) to the 911 series of pocket pistols to the Saint series of AR-pattern carbines and pistols. The exciting Hellcat has rewritten the rules on what shooters can (and should) expect from their CCW pistol, and the company's attention-getting Waypoint 2020 long-range bolt-action rifle won this year's Golden Bullseye for Rifle of the Year from American Hunter.
Dennis Reese is a steadfast NRA supporter and advocate for American rights and liberties. "I could not be more honored to be given the National Rifle Association's Golden Bullseye Pioneer Award," he said. "From the earliest days of the company to where it stands today, our relationship with the NRA has been extremely important to me, both personally and professionally. The Association's work to promote our Second Amendment rights is absolutely necessary to ensure those rights, enshrined in the United States' Constitution, are protected. I am proud to join the high achievers who have preceded me as Pioneer award recipients.
Springfield Armory will continue to do its part in helping protect our right to keep and bear arms, and will work hard to keep bringing exciting and innovative firearms to the consumer market. I am both proud and honored to receive this prestigious award from the National Rifle Association and look forward to continuing to work with them in the future," said Reese.
---