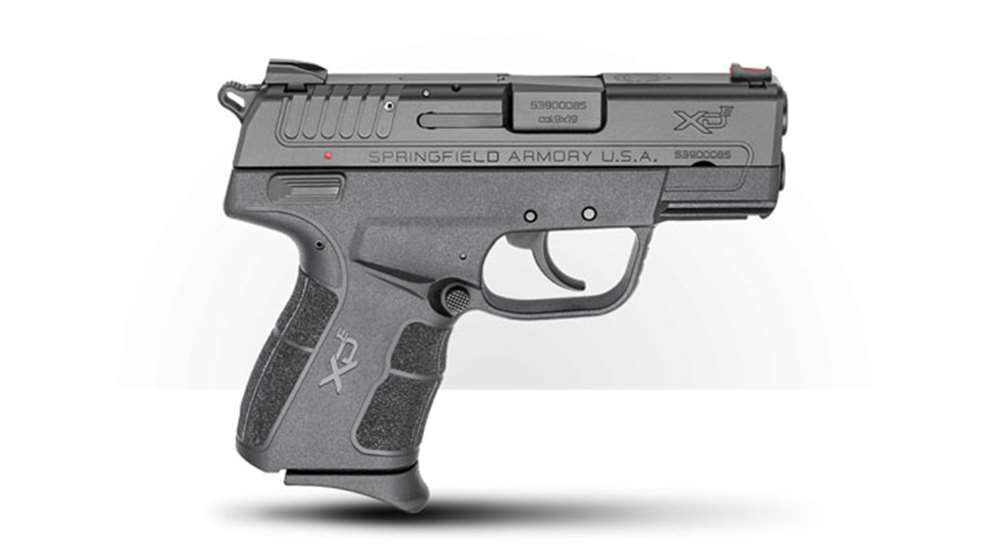 In a world full of striker-fired pistols, sometimes we need to throw a little love to double-action/single-action (DA/SA) handguns. The oft-forgotten semi-auto category bridges the gap between the venerable 1911 and the more modern striker-fired systems. As much as we talk about striker-fired pistols, for now we must—wait for it—stop! Hammer time!
Springfield XD-E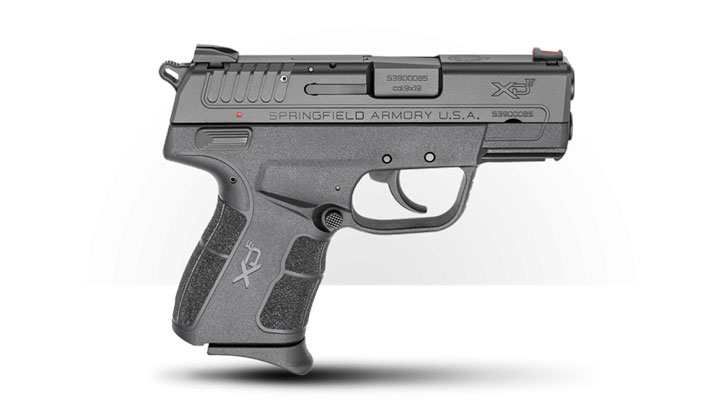 Introduced as a gutsy move in the middle of the striker-fired revolution, the Springfield XD-E brought back the old feel of the 1911 in a lineup full of decidedly not-1911-style handguns in the Geneseo, IL, manufacturer's arsenal. The XD-E comes in three sizes, all featuring an easy-rack slide (27 percent lighter than other models), fiber optic front sight, accessory rail, and fully ambidextrous controls. MSRP starts at $542.
Taurus 92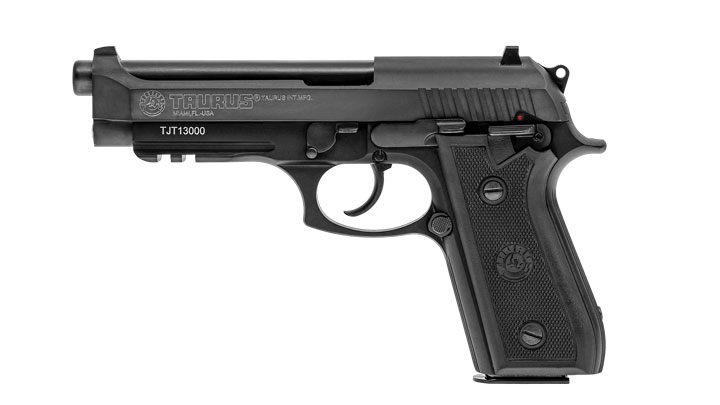 Originally perceived as just a Beretta 92 knockoff, the Taurus 92 has come into its own since its introduction in the early 1980s, gaining popularity among those who like the traditional DA/SA functionality in a heavier gun. This all-metal, full-size pistol features a 17+1 capacity, three-position frame-mounted ambidextrous safety, a DA decocking lever, and the classic feel of the military-style pistol it's modeled after. MSRP starts at $550.
SIG Sauer P226

The SIG Sauer P226 comes in six different configurations, some with optic plates, some without, but all with a 15+1 capacity. The P226 is the stuff of legends, from the Legion RX with its red dot and suppressor sights to the MK25, the official sidearm of the Navy SEALs. The DA/SA system has a decocker for added peace of mind and tritium night sights for easy target acquisition under low light conditions. MSRP starts at $1,049. 
CZ 75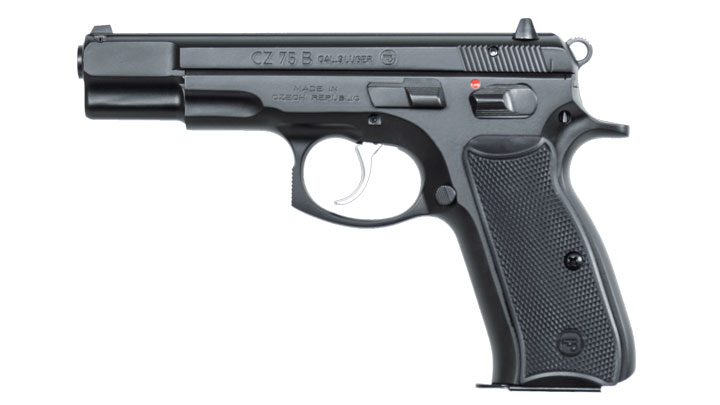 A true legacy gun, the CZ 75 got its name from its first year of manufacture: 1975. Today, it is the flagship of the entire CZ line, with over a million made, and it more than holds its own against new guns in the same class. In fact, the only significant design upgrade from the original is the addition a firing pin block safety, making the newest version the B model. CZ claims that the "CZ 75 B is used by more governments, militaries, police and security agencies than any other pistol in the world." MSRP starts at $631.
Beretta PX4 Storm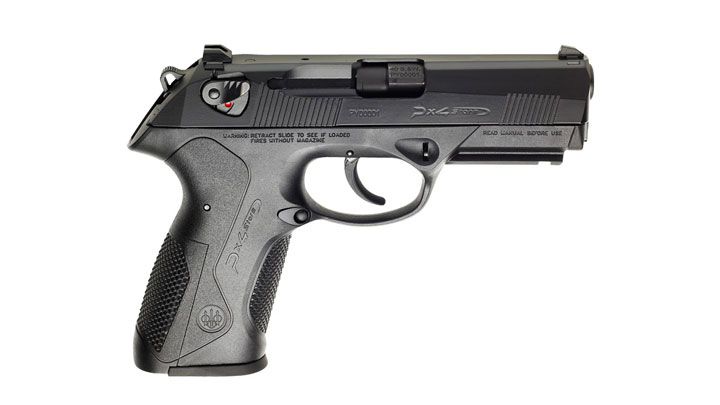 Bet you thought we'd talk about the 92, right? We basically covered that in the Taurus, so it's time to give another Beretta some love. The PX4 Storm is a drastic design departure from the typical semi-auto look, with lines more reminiscent of the latest sci-fi movie. You half expect it to shoot lasers. Available in 9 mm, .40 S&W, and .45 ACP, the Storm comes in nine models based on carry, capacity, and color and comes with an ambidextrous safety/decocker, commander-style hammer, interchangeable backstraps, and an MSRP starting at $650.
H&K P30

Known for ergo grips and easy firing, H&K carries that tradition into the P30, a DA/SA built mostly for police and security forces but right at home in the civilian market. Finger grooves and interchangeable backstraps make for sure grip and soft recoil management while fully ambidextrous controls—including a trigger guard mag release—make operation a cinch. A full Picatinny rail allows for quick accessory installation. Capacity is 13+1 in .40 S&W and 15+1 in 9 mm. MSRP starts at $749.