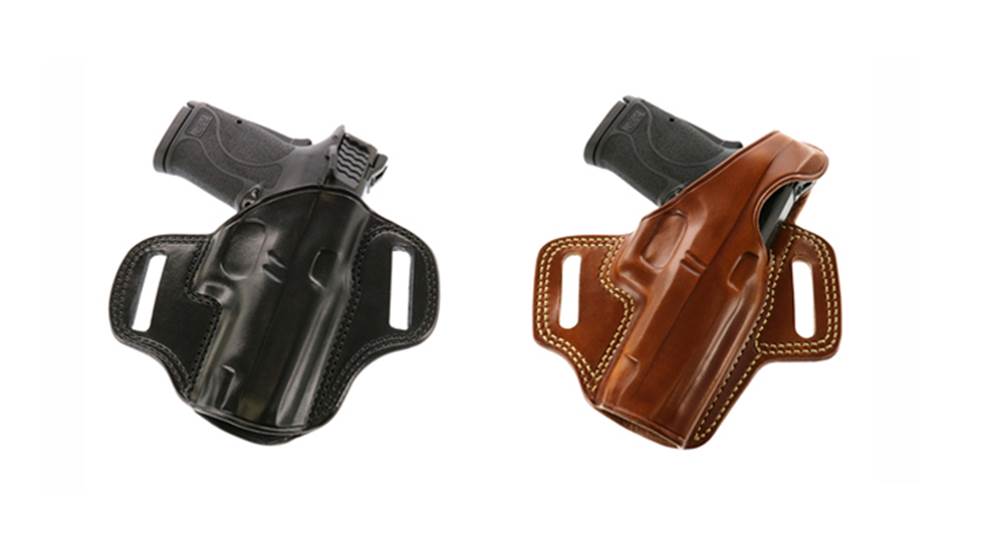 Galco is announcing new holsters for the very popular Smith & Wesson M&P Shield EZ 9mm in a variety of styles.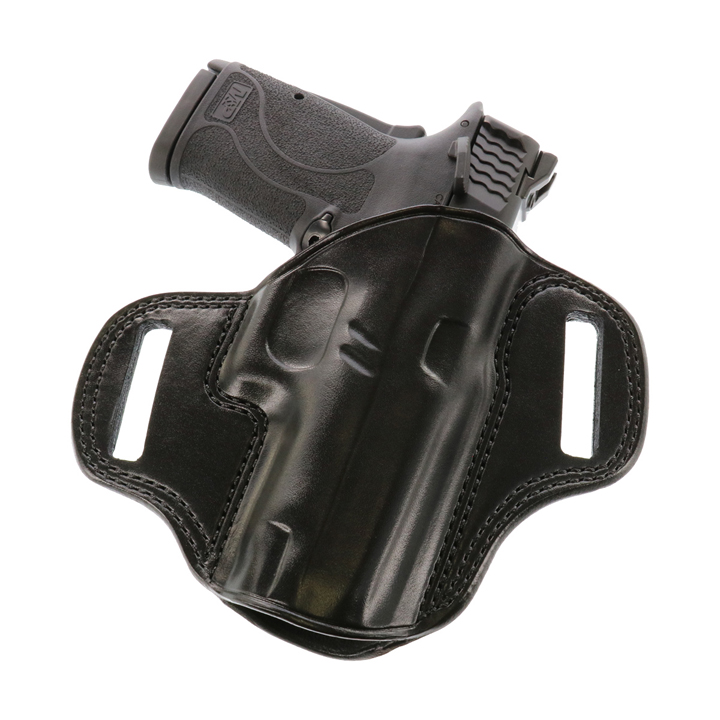 The Combat Master belt holster is a professional-grade holster constructed of the top 2% of premium steerhide available in America. The holster is hand-molded by Galco's experienced craftsmen to fit specific handguns, which now includes the Smith & Wesson M&P Shield EZ 9mm. The holster uses a forward cant for concealment, and the high-riding pancake-style design places the belt slots on either side of the holster. This pulls the handgun tight to the body and makes defensive handguns disappear under even light clothing. The Combat Master for the Smith & Wesson M&P Shield EZ 9mm has an MSRP of $99.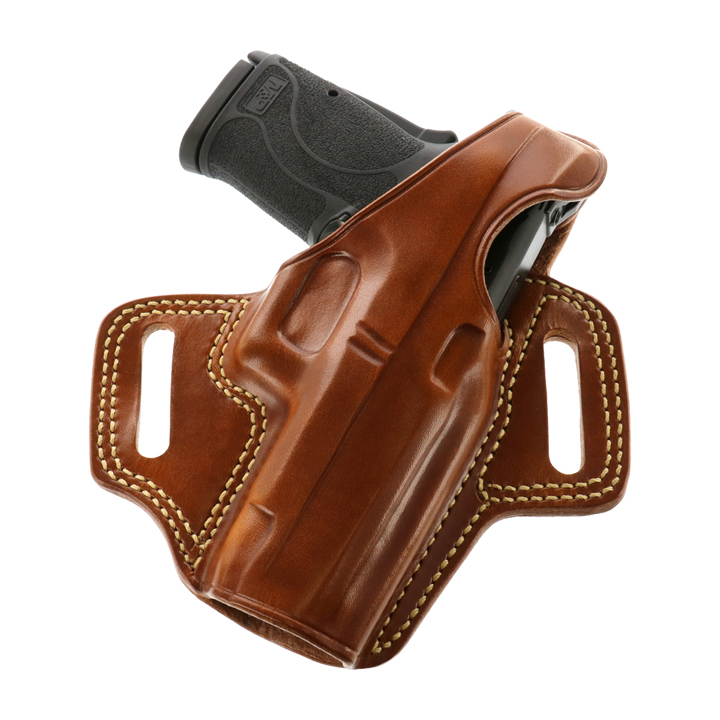 The Fletch is one of Galco's most recognizable professional-grade holsters, and is also one of the most comfortable belt holsters that they make. The unique forward molded two-piece construction of the holster makes for significantly more comfortable carry, and it also has a narrower, more concealable profile than an ordinary pancake-type holster. The Fletch is hand-molded for excellent retention properties that is further enhanced by the reinforced, ergonomic thumb break strap and forward cant. The Fletch retails for $134.99.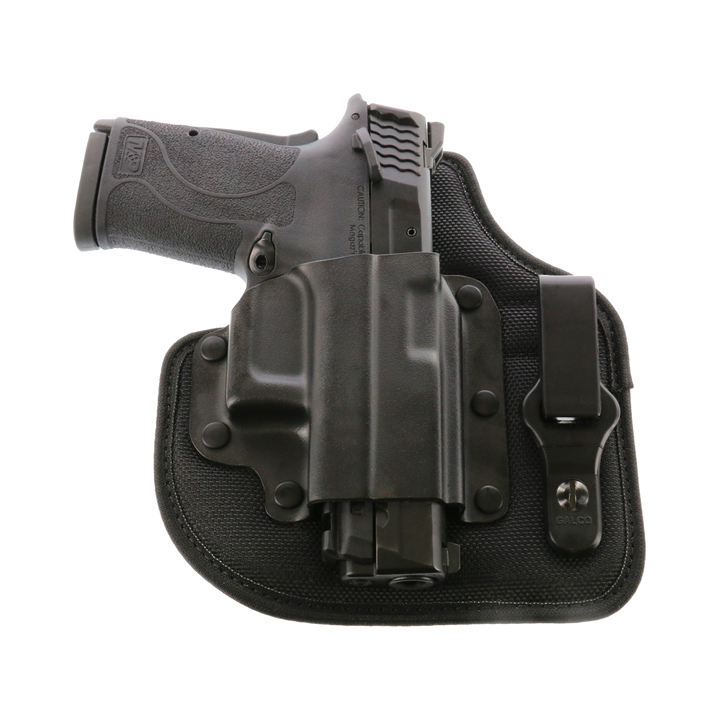 The QuickTuk Cloud IWB is an ideal combination of comfort, convenience, security and efficiency. Using an innovative backing plate lined with Galco's Comfort Cloth, it provides comfortable concealed carry, day in and day out. The tuckable forward-mounted belt clip makes it easy to put on and take off, and yet the holster remains solid and secure inside your pants during every day concealed carry. The rigid, open-top Kydex holster pocket facilitates a full firing grip for a fast draw and easy return to holster, while still providing firm retention for your handgun. The QuickTuk Cloud IWB holster has an MSRP $55.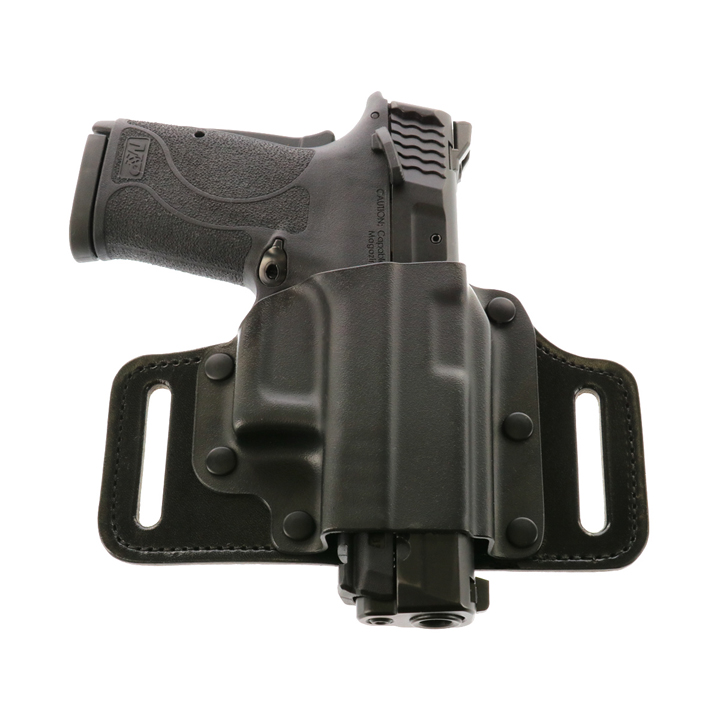 The Galco TacSlide belt holster for the M&P Shield EZ 9mm uses a hybrid design of leather and Kydex to create an optimal combination of comfort, speed, versatility and affordability. The lined steerhide backplate conforms to your body for all-day comfort, and the rigid, open-top Kydex holster pocket offers both a very fast and simple draw and an easy return to the holster. The TacSlide's vertical cant allows for a fast and efficient drawing motion, and the two fore-and-aft belt loops pull the TacSlide in tight to the body for exceptional concealment with minimal bulk. The TacSlide holster has an MSRP of $57. 
More information on these holsters and the rest of the Galco line is available at galcogunleather.com.