by
Shooting Illustrated Staff
posted on January 10, 2020
Support NRA Shooting Illustrated
DONATE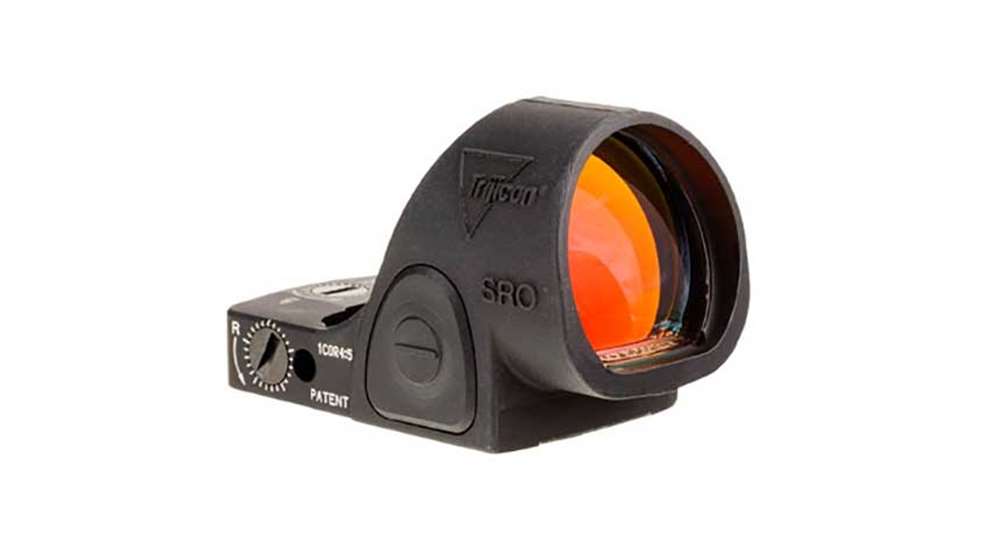 Every year, 
Shooting Illustrated
 

staff members gather to review the firearms, optics, gear and ammunition launched in the past year. Out of this group, they choose the best of each category, which become the recipients of the next year's Golden Bullseye awards. For 2020, SI staffers chose the Trijicon SRO as the Optic of the Year. Here's what SI Managing Editor Jay Grazio had to say about the optic:


Trijicon released the SRO micro-red-dot optic at SHOT Show 2019, bringing a larger, more-round pistol-optic option to the growing market. A nearly parallax-free, inch-diameter window makes finding the 1-, 2.5- or 5-MOA dot significantly easier than in smaller windows, greatly diminishing fears of being able to find the dot upon presentation. Of course, as we've discussed previously, if you are concerned about how to pick up the dot on the draw, take a class with a red-dot-focused instructor like Scott Jedlinski of the Modern Samurai Project or Steve Fisher of Sentinel Concepts.
A couple of notes about the SRO. First, while it's designed to use the same footprint as the RMR, it requires more slide real estate—the optic overhangs the front by a good 3 eighths of an inch. If you've set up your slide to have the rear sight in front of your RMR, the SRO will impinge. This also interferes with a number of holster fits as well. Second, as with other red-dot optics, if you neglect basic maintenance, that large sight window will fill up with lint, dust and other debris. Keep it clean, and you won't have problems.
The Trijicon SRO was also included in Shooting Illustrated's 2019 Optics Guide,
which you can view here
.
To qualify for consideration for a Golden Bullseye Award, the product must have been recently introduced and available to consumers prior to the selection of the Golden Bullseye Awards. Each potential product has to have been used/tested by a staff member or regular contributor to the magazine and/or affiliated media. In that testing, the product must be reliable in the field, meeting or exceeding the evaluator's expectations. It must be innovative in design and function, readily perceived as a value to the purchaser and styled in a manner befitting the shooting and hunting industry and, perhaps more importantly, its enthusiasts.