by
Shooting Illustrated Staff
posted on February 2, 2019
Support NRA Shooting Illustrated
DONATE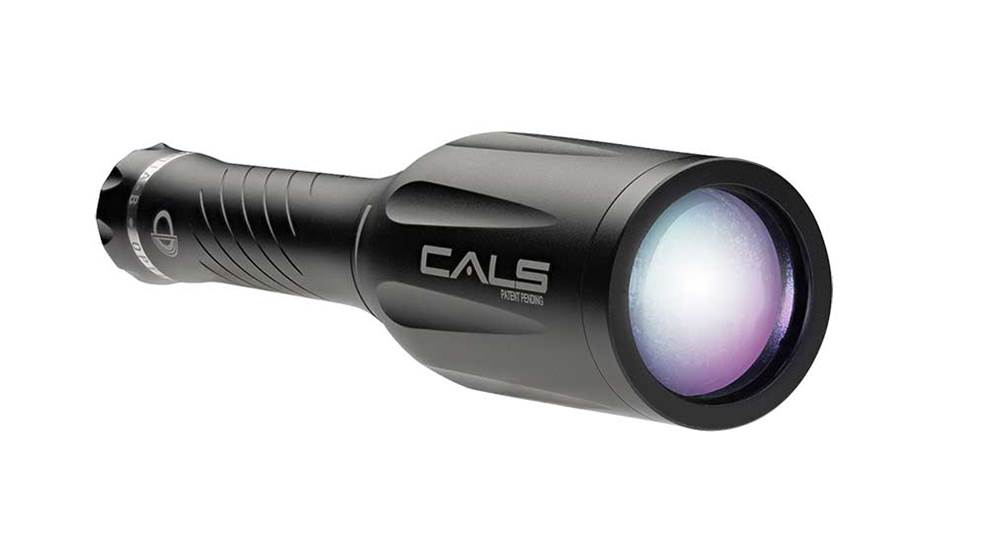 Since the introduction of handheld flashlights more than a century ago, the design has relied on the use of an internal reflective surface that redirects and shapes a beam of light. However, there are inefficiencies at play in this design, and the nature of those inefficiencies led the design team at
Optical Dynamics
to develop the new technology seen in the company's EXUDE Illuminator.
When looking at the classic, reflected-light design of traditional flashlight, Optical Dynamics engineers noticed that more than 50 percent of light projection is lost during the reflection process, leading to a wildly inefficient beam without the ability reach out at extended distances with a smooth, clear, pure beam of white light. To mitigate this issue and increase the performance of today's illumination tools, the EXUDE Illuminator features a new, patented design called the Collimated Amplified Lens System. Inside each illuminator are four separate lenses, which work in concert to project a smooth, pure light beam with the capability to reach out farther than traditional light designs. With the company's two models, it's possible to reach out to either 235 yards or 400 yards, depending on the light.
Extended illumination isn't all that's great about the CALS design used in the EXUDE Illuminator. Today's lights often project beams with concentric rings of varying brightness, as well as dark spots and spillover along the edges of the light beam. This is a result of imperfections in the reflector design. Since the EXUDE doesn't use an internal-reflection surface, these issues can be avoided, and the illumination tool can provide a smooth, uninterrupted beam that lands entirely on the target. The fact that there are no hot spots or spillover areas in the light beam ensures that there are no distractions while lighting up the darkness.
The CALs lens design in the EXUDE Illuminator also means that Optical Dynamics can project light in its natural wavelength. In hunting applications, this is particularly useful, since the natural beam doesn't spook animals and prevents predator hunters from having to deploy red or green filters on their illumination tools. Both models of the Optical Dynamics EXUDE Illuminator are powered by USB-rechargeable batteries and feature durable, field-ready housings constructed from anodized aluminum.
The EXUDE Illuminator OD-40, powered by a CREE XL2 LED and able to illuminate targets up to 235 yards away, is available now and retails for $149.99. On its highest setting, the OD-40 can run up to 70 minutes. The more-powerful OD-50, released at SHOT Show 2019, will be available to consumers starting in summer 2019.