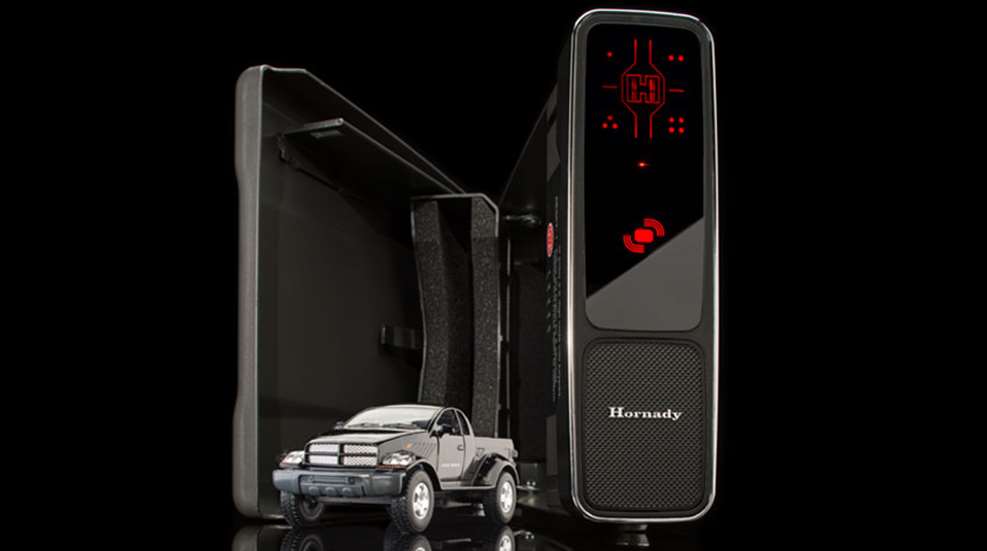 At some point, you may find yourself making an unplanned trip to a facility where guns are banned. A loved one's visit to an emergency room, for example, is never on the schedule and when the unthinkable happens while you're carrying it's understandable—although probably still illegal—if you forget in your rush to be at their side. 
"Most people don't even turn their head when a car alarm goes off anymore," Neal Emery, Hornady communications manager said. "For a quick smash-and-grab-type robbery, the alarm does little to no good."
Dire situations don't hold an exclusive on the quandary, either. EAA Corp.'s Sales and Marketing Specialist Justin Peters explained further, "Common examples include visiting the post office, federal building or bank…."
And criminals are catching on. "In 2017, over one-third of firearms that were stolen in the city of Abilene (TX) were from car burglaries alone," ABC-TV affiliate KTXS stated on Jan. 28. The same day, the Kansas City Star reported, "Some of Kansas City's (MO) worst spots for gun thefts included KCI Expo Center during gun shows, and in the parking lot for Chiefs games at Arrowhead Stadium and in cars outside nightclubs and concerts that don't allow customers to bring guns inside."
"Many, if not all, states have certain places you cannot carry concealed into," Emery said. "…and having a secure area in your vehicle to store a firearm is a smart move. Having a secure storage device that offers quick access when you need it is even smarter."
Finding the right one for your needs can be difficult. Hornady Project Engineer Matt Mack wrote in an e-mail, "When most safes just look like black metal boxes, it is tough for consumers to see the difference between a quality firearm-storage device and a cheap tin can. That is why Hornady deliberately designed the RAPiD safes to exceed ASTM and CA DOJ standards." 
Cody Keyser, national sales manager for GunVault agrees on the Golden State certification. "California Department of Justice is a good standard to look for when choosing a personal safe for your vehicle," he said.  In addition, you should look for a "slim-body style to easily conceal out of plain sight and proper cables or mounting to fixture the safe to the vehicle," he added.
"Construction and easy access are definitely important," Emery said. "Having 14-gauge steel with multiple locking lugs thwarts easy break-in and provides strong pry resistance."
Hornady and GunVault have models that are ideal for the job. EAA's ABDO doesn't quite fit the precise definition of a vehicular safe, but the security and versatility the models offer makes them worthy of consideration—whether your access concerns are at home, work or on the road.
Peters bluntly explained why anyone with a carry permit should invest in a vehicle safe. "You don't want to be unarmed for your whole day because you need to make a stop in a gun-free zone," he summarized.
"Don't make yourself an easy target for theft," Keyser added. "Putting your carry gun under a seat, in a console or in a glove box are not good forms of security for your firearm."