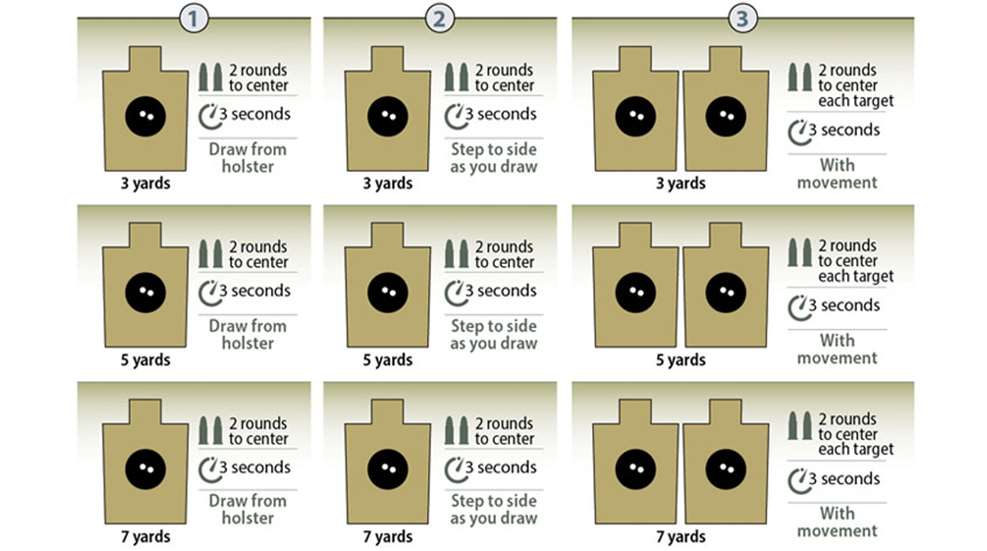 Some years ago, I was in the lobby of the Glock headquarters in Georgia when a woman came in holding a Glock pistol between two fingers like it was a poisonous snake. When she got closer I could see her problem; the pistol looked like a relic from the Titanic with actual rusticles dripping from the muzzle end of the slide. She explained she had bought the pistol for her husband a couple of years ago, and he had been carrying it concealed inside his waistband as a police detective during that time.

When he one day discovered his concealed carry pistol was locked up and he couldn't run the slide, he insisted his wife take it to Glock and make it right. I'm not sure how that worked out between the husband and wife, as the Glock armorer had to beat the loaded pistol apart with a mallet and that finished destroying it.
If you're like me, you don't give your concealed carry pistols much attention unless cleaning them after a trip to the range. Unfortunately, they may need more care than that if we don't want them turning into rust buckets. Pocket or clothing lint, sweat, fingerprints and the everyday handling of putting on and taking off the pistol can take a toll and, in extreme cases, cause the pistol to stop working; something you wouldn't want to discover when the chips are down and your life hangs in the balance.
My most-used and carried pistols these days are a pair of 9 mm Glocks with frame modifications by Lew Gosnell. Sometimes I carry one or the other and sometimes I carry them both, one on each side, in holsters made for me by Simply Rugged Holsters. My other "go-to" pistol is a Smith & Wesson Model 642 with a Crimson Trace green Lasergrip. This .38 Spl. revolver lives in the kitchen, and it's the gun I grab when I walk the dog or go out at night to close the gate.
These concealed carry guns are handled, carried and worn daily, and it's surprising how quickly they can get gunked up. For example, if you carry a revolver, when is the last time you took off the stocks? They might be hiding a fair amount of lint and crud, and it's not uncommon to find the frame has been corroding under the grips. Also, check your ammunition. You may discover it's starting to look a little grungy.
So here's my drill. Take your concealed carry pistol or pistols to the range, "as is," the way you carry them. Put your carry ammunition to good use running these practice drills until you have shot it all up:
Two rounds from the holster, making center hits in less than 3 seconds, at 3, 5, 7 and 10 yards.
Repeat, stepping to the side as you draw.
Repeat, with movement, two rounds each on two different targets.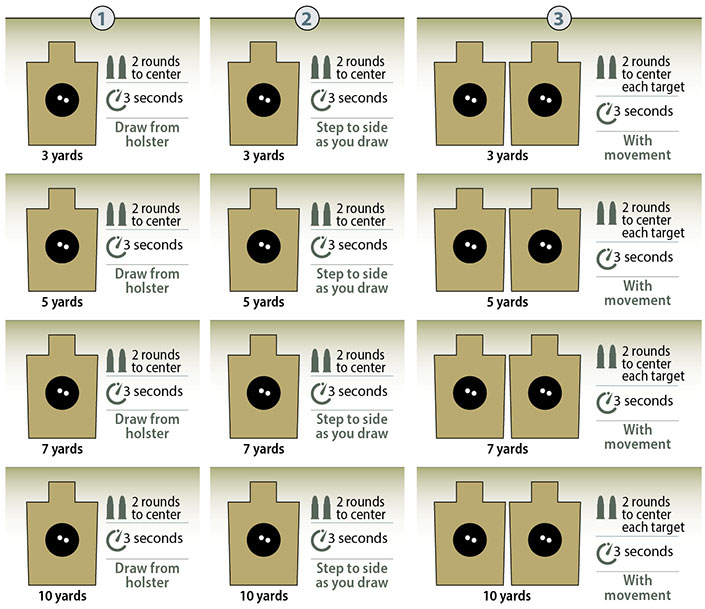 When you get home, detail strip, inspect and clean the guns, followed by lubrication and a good wiping down with a touch of oil. While you're at it, change the batteries in any lasers, lights or sights, whether they seem to need it or not, then load back up with fresh defensive ammunition. Take care of your concealed carry guns, and they will take care of you.