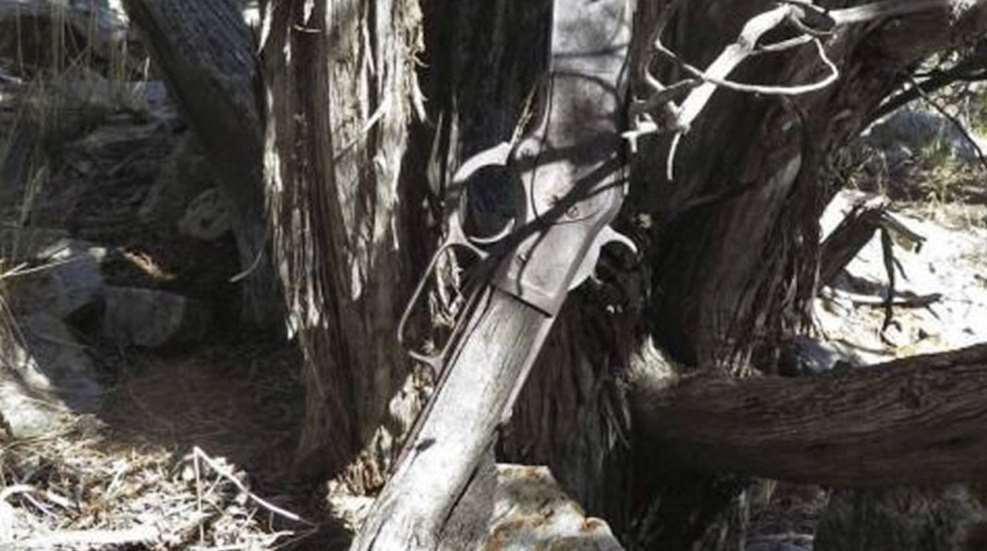 It's at once both a relic and an enigma: a 132-year-old Winchester Model 1873 .44-40 cal. rifle, discovered leaning against a juniper tree in Nevada's Great Basin National Park.  Who did it belong to, and why was it left there?
Archaeologists at Nevada's Great Basin National Park announced last week the discovery of a 132-year-old Winchester Model 1873 .44-40 cal. rifle found leaning against a juniper tree during a routine park survey in November. Its rusted barrel and weathered, wooden stock blended almost perfectly with the tree.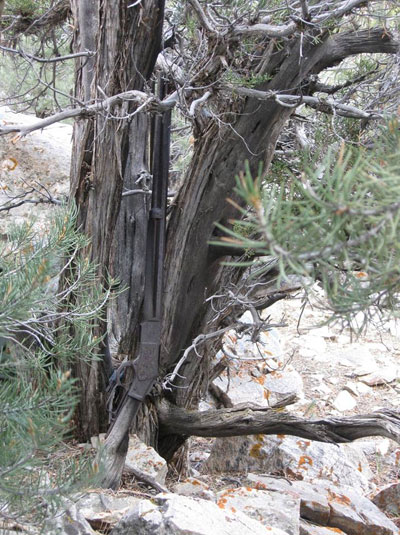 "It was the right people in the right place at the right time," said Nichole Andler, chief of interpretation at Great Basin.
The serial number on the lower tang corresponds in Winchester records held at the Center for the West at the Cody Firearms Museum in Cody, Wyo., indicating a manufacture and shipping date of 1882. Any detailed history of the individual rifle will likely never be known, as Winchester records do not reveal who purchased the rifle from the warehouse or where it was shipped.
Winchester Model 1873s hold a prominent place in Western history and lore, known both as "everyman's rifle," and "the gun that won the West." A total of 720,610 were manufactured between 1873 and 1916, when production ended. In 1882 alone, more than 25,000 were made, selling for around $25.
No doubt, the rifle will create its own lore among speculators. Who left the rifle? When and why it was leaned against the tree? And, why was it never retrieved?
Perhaps it belonged to a lone cowboy riding the high range. Perhaps it was set aside by a sourdough prospector in his search for a vein of rich ore. Whatever the actual story, it has the makings of a great campfire tale.
Andler said the Great Basin cultural resource staff will research newspapers and family histories, hoping to resolve some of the mystery and fill in details.
The park plans to provide a viewing opportunity for the community before sending the rifle to conservators to stabilize the wood and apply museum conservation techniques. The treatment will keep the gun looking as it was found and prevent further deterioration.
When the rifle is returned to the park, it will be displayed as part of the its 30th anniversary and the NPS centennial celebration.