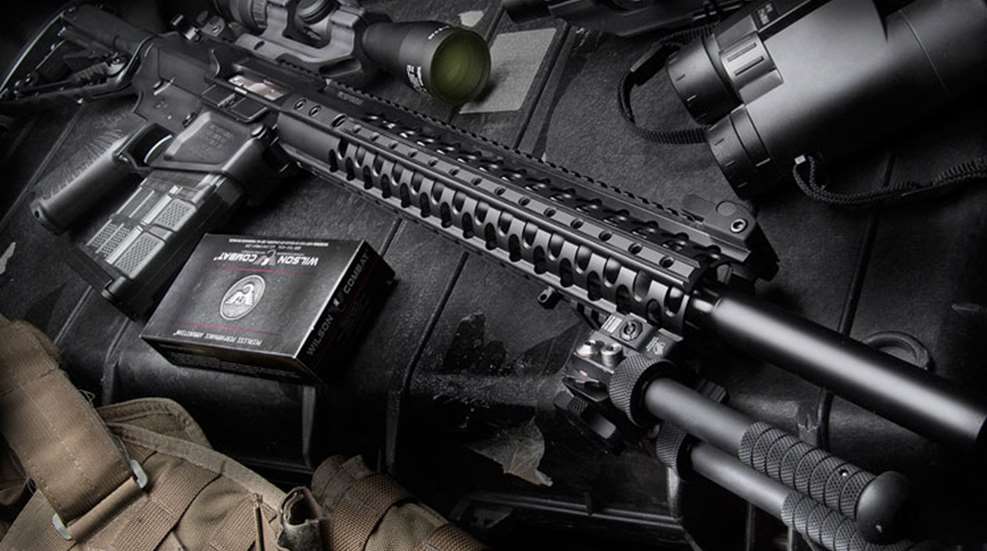 Wilson Combat's legendary, match grade barrel-- the heart of the rifle-- elevates it among its contemporaries as the top choice of long range accuracy seekers. The barrel is precision button rifled from 416-R stainless steel, then chambered and reverse crowned for exceptional accuracy. The 1:10-inch twist chosen for the Super Sniper delivers consistent results all the way to 1,000 yards with a broad range of bullet weights.
The company's BILLet-AR machined aluminum upper and lower receivers have been designed and engineered to close tolerances. These allow for an ideal fit and a precisely bored bolt raceway for smooth operation. Its exclusive Wilson Combat free-floating T.R.I.M rail is a comfortable and versatile handguard platform for mounting your favorite accessories.
The .308 Super Sniper is available with a fluted or non-fluted barrel, a 12- or 14-inch T.R.I.M rail length, and your choice of Tactical Trigger Unit and Armor Tuff finish colors.
The Wilson Combat-Bravo Company Starburst Gunfighter Grip is one of the more comfortable and ergonomic grips available for the AR-15. Easy installed with a large flat head screwdriver, this high quality grip has become one of the leaders in the AR-15 market in a very short time.
This nearly unbreakable polymer construction has a comfortable, natural grip angle for dynamic shooting and molded Wilson Combat exclusive Starburst design pattern for a sure grip. A water-resistant storage area is perfect for keeping lube or batteries.