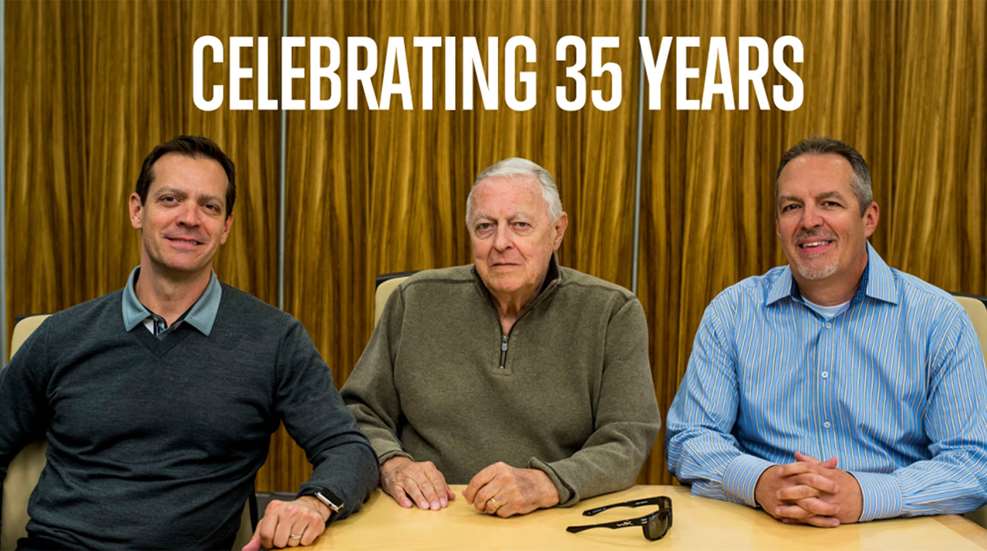 Famed eye protection manufacturer Wiley X is celebrating its 35th anniversary this year, and in characteristic modestly avoided most fanfare. Shooting Illustrated, however, nagged and was able to ask about the history of the family business that has grown to become such a familiar one to firearm enthusiasts.
Wiley X was established in 1987 by Myles R. Freeman, who passed away two years ago. His sons Myles Freeman and Dan are now at the helm, equally sharing the roles of owner and president. "We pride ourselves on our family culture at Wiley X; our employees are an extension of our family," Myles responded in an e-mail. "We believe that connected, engaged and valued employees are the core of our company's success."
It all began modestly, according to Myles. "Believe it or not, we were founded in the basement of a real estate office in Daly City, CA," he said. "It was a primitive setup, as our founder, Myles Sr. described it, with phone books, phones and manufactured partitions separating the sales staff from one another. We soon moved to Hayward, CA, about a year later and have moved five times based on growth in California's Bay area. And now we're really excited to announce we're about to open a new, state-of-the-art 62,500-square foot facility in Frisco, TX."
Five or six people worked for the firm when it launched. Today, including the company's facility in Denmark, it has "just north of 140 employees and growing," Myles said. "We expect to have over 155 by the end of 2023."
When pressed on big breakthroughs that put the company on the map, Myles responded, "To be honest, there are too many to list, but the ones that stick out in my mind include the very first contract for SG-1 googles for the U.S. Army during Operation Iraqi Freedom around 2004. This low-profile goggle was the only one of its kind." A contract with Australian Defence followed, and the firm's eyewear has been standard issue "down under" for the last 13 years.
Covid-19 had a chilling effect on every business, and Wiley X was no exception. "…during the pandemic, when we had to lay off about 20 percent of our workforce, we found ourselves in the unfamiliar territory of having to generate some much-needed business," Myles noted. "In discovering that demand far outweighed supply for medical face shields, we pivoted and set up two factory locations overseas to produce over 2 million units in a record 58 days for the Veteran's Administration. It was incredible that our employees all pulled together to make this happen, and something I'll always be very proud of. Shortly after that, we hired back over 95 percent of those who were laid off."  
As for the future, "I like to think of Wiley X as so much more than a sunglass company. We believe it is our mission to provide the most protective products in the world, and we strive to do it at a premium level and with responsible manufacturing processes. We also want to be known for giving back and being generous with various foundations. From First Responder Charities, Disaster Relief, the Medal of Honor Museum construction (as a Founders Circle Sponsor) to Animal Rescue Foundations with many more to follow. It's good to give back, and we do it in part to keep the legacy of our dad and founder alive. He was a great man who taught us well and these are all organizations that he believed in or donated to." 
Wiley X eyewear is conceived, designed and tested in the United States. Manufacturing is split between domestic production and Taiwan.
We had to ask where the company name came from. "My brother Dan came up with the name," Myles said. "He still has the fax sheet with all the names, and we just landed on Wiley X."