by
Shooting Illustrated Staff
posted on November 23, 2020
Support NRA Shooting Illustrated
DONATE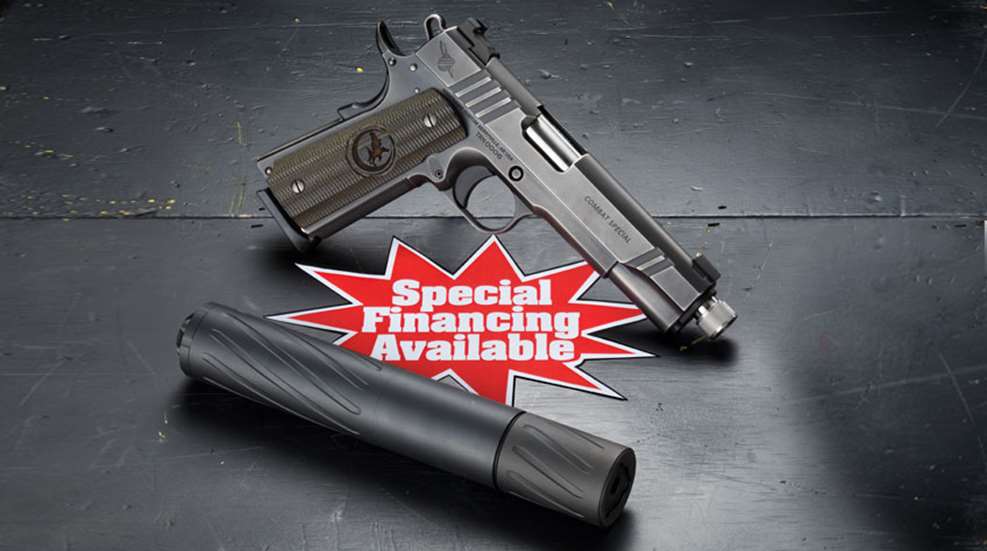 Those finely tuned and fully loaded firearms and accessories that attract our attention at the gun store usually command a premium, and with good reason. Construction starts with top-quality materials and countless hours have gone into ensuring they look good and perform even better.
They are the kind of long-term investment that provides years of reliable service and becomes a family heirloom. Thankfully, a growing number of manufacturers are providing a familiar, consumer-friendly method of taking them home: financing, and not through credit card companies with somewhat dubious reputations for support.
Mark Stone, CEO and owner of
Nighthawk Custom
, began offering financing in 2018 through Cornerstone Bank. There's no denying the company creates some of the most breathtaking high-performance firearms available today, but the reasons he decided to offer the payment alternative are down to earth.
"People want quality in a firearm just like they do in a vehicle, boat, watch or house," he said. "Oftentimes, they have some expendable monthly funds, but are reluctant to spend a lump sum. You never know, the hot water heater could go out and I just spent my money on a gun. This option also provides a way for a younger person to buy something that will hold its value and it works well for retirees as well. This demographic typically does not want to bother their nest egg and they can spread it out and avoid digging into savings."
"The main objective was to enable anyone who is looking for a firearm to be able to get it now," he admitted. It's grown to become a popular alternative for enthusiasts, but retailers have also reaped rewards. "Our account managers love it and it helps our dealers to broaden out their market," he said.
Silencer Central
's service numbs the pain of paying 100-percent of the price of a suppressor up front and waiting months before taking possession. Company CEO Brandon L. Maddox readily admits his company, established in 2005, is in a unique position to do so, though.
"[W]e are licensed in all 42 states where silencers are legal and function as the customer's dealer, wholesaler and manufacturer," he explained. "Customers have a turnkey experience with one point of contact."
It's worth a visit the company
website
for complete details on its eZ Pay program, but even a condensed version is eye opening. Select your suppressor, make a down payment and regular installments while waiting for BATFE to approve your tax stamp. There is no interest accrued and Silencer Central legally stores your suppressor in its climate-controlled vault while you wait.
Credova Financial
handles a similar program for Daniel Defense, which began offering the service in 2011. Today, the service is well known throughout the industry.
A statement
Daniel Defense
provided explained there are no hidden fees, no impact on credit score when applying and multiple financial providers available that can approve consumers for up to $5,000. This program has become quite popular for its customers.
Now, more than ever, might be the right time to bring home that special firearm or accessory—thanks, in part, to the financing options now made available.