by
posted on October 8, 2012
Support NRA Shooting Illustrated
DONATE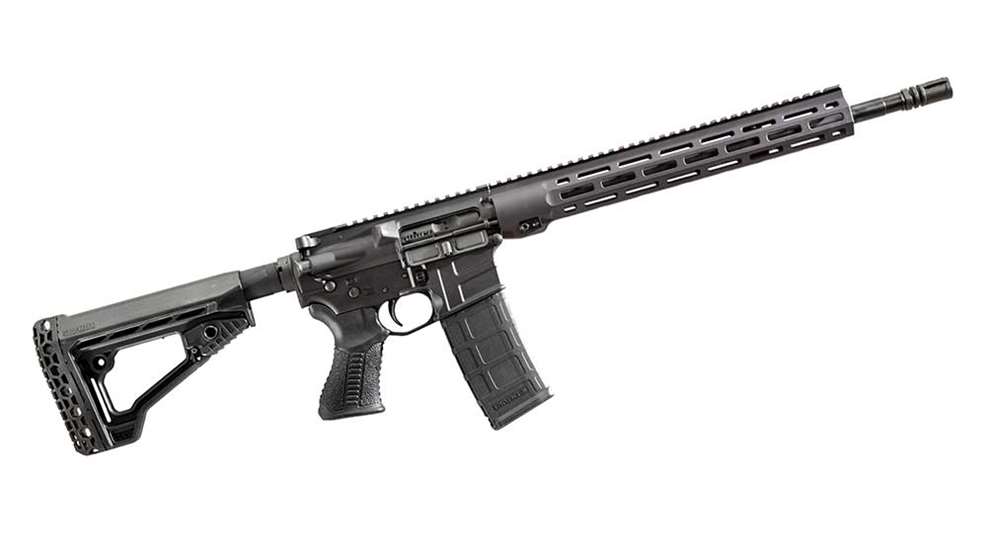 It's really kind of amazing to look at the gun-parts catalogs and see all of the accessories available for popular firearms. Sometimes the tendency is to order a bunch of accessories because they look good and might be useful. For any defensive firearm, this can often be a mistake. This is especially true in the case of the AR-15, or "modern sporting rifle" as some like to call it.
Col. Jeff Cooper, founder of the well-regarded Gunsite Academy, once said that all the defensive gun really needs is a good trigger and high-visibility sights. Of course, he was talking about his beloved 1911, but the same holds true with the AR-15. The defensive AR-15 should be lightweight and easy to get into action quickly. One often sees competition-ready AR-15 carbines loaded down with all sorts of attachments. It is best to remember these are competition guns and may not be properly outfitted for defensive use.
Recently, I had the chance to shoot several ARs from a major manufacturer. They were nice, well-built guns, but the triggers were atrocious. If the price was right, however, that wouldn't stop me from purchasing one because I would quickly have a Timney trigger installed. Timney is just one of several companies that make good aftermarket triggers, and a decent trigger is always a wise investment for your defensive carbine.
The defensive shooter should also carefully evaluate his needs before replacing the iron sights that come on an AR-15. Certainly, a red-dot or other optical sight might be just the ticket for improved accuracy. The important thing for the defensive shooter to remember is whatever sight he uses should be lightweight and low profile. And, given a choice, I would not select a sight that uses batteries. Murphy has seen to it that batteries will fail at the most embarrassing moment.
Beyond sights and trigger, the defensive shooter should be very careful about adding anything else. Certainly, left-handed shooters will want an ambidextrous safety. And, after due consideration, one might also feel the need for a high-intensity weaponlight. However, you should avoid the temptation to add one of everything you can afford.
We are fortunate that so many aftermarket accessories are available to us in the defensive world. But, from a personal-defense standpoint, the goal is to have a lightweight, reliable AR-15 carbine. Accessorize with care.