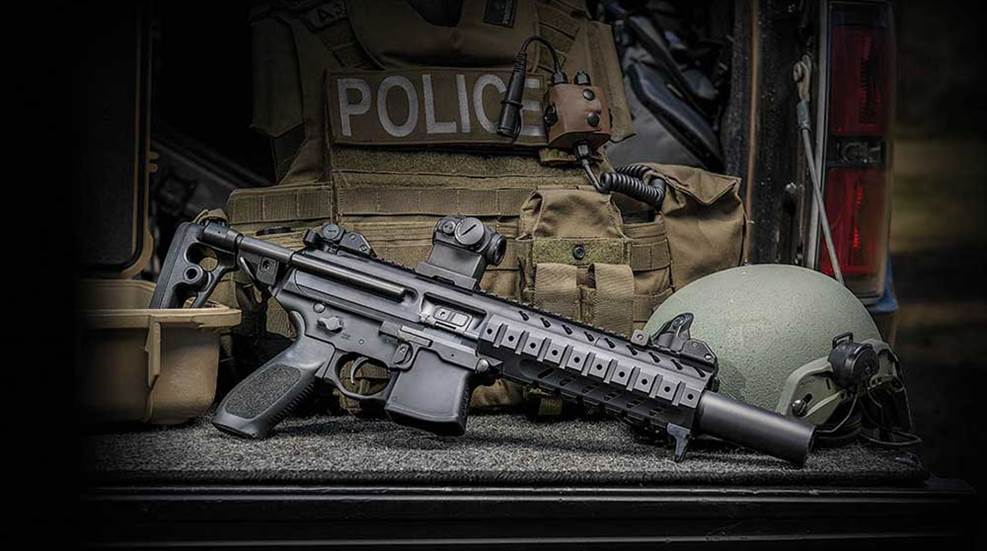 The U.S. Army Contracting Command-New Jersey's May 2 Request for Information—on behalf of Project Manager Soldier Weapons—inviting gun makers to submit information on any of their firearms  that could qualify to become the first pistol-caliber submachinegun the branch has officially fielded since World War II, has been cancelled.

The search hasn't ended, though. The July 2 announcement explains, "The Government is in the process of establishing new requirements for the Sub Compact Weapon Program and will announce the changes on fbo.gov within the next two weeks."
Initial specifications included a 9 mm chambering, reliable operation with military-grade ammunition, Picatinny rail, full/semi-auto selectable fire and a full line of accessories, including suppressor. Things were on schedule, and by June 15, 2018, 10 companies had their sub-guns selected for testing, with three added later.

The models selected included the Angstadt Arms UDP-9, Beretta PMX, CMMG Ultra PDW, Colt Modular 9 mm, CZ-USA Scorpion EVO 3 A1 Submachinegun, Heckler & Koch Defense HK UMP9, Noveske Sub Compact Weapon, Quarter Circle 10's 5.5 QV5 Sub Compact, SIG Sauer MPX Sub Compact, B&T AG MP9 Machine Gun and Zenith Firearms' Z-5RS, Z-5P and Z-5K Sub Compacts.
Companies submitting entries in the original "request for information" were also required to provide details on production capacity and facility locations, warrantee coverage, whether the firearm is ambidextrous and a variety of other details by May 18.

When sole-source, one-time contracts were announced by the U.S. Army's Contract Command for the purchase of firearm systems selected for testing and consideration, cost per gun kit varied from $8,500 to $36,000. Zenith Firearms led the list in volume with three candidates.
The M1928A1 Thompson submachine gun, chambered in .45 ACP, was already being used by the U.S. Army when the United States entered World War II. The M3 Grease Gun was added later to its arsenal later and a few of those legacy submachineguns were used in limited duty early in the Gulf War.