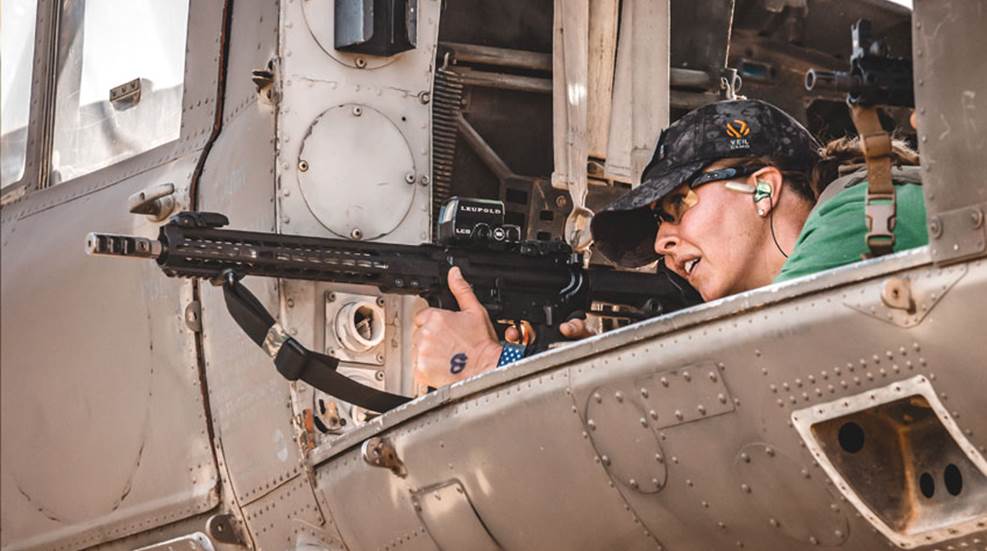 Timothy Burke spent 24 years in the U.S. Army, more than 21 with the Special Forces. After leaving the military he became a Federal Police Officer, running a counter-terrorism team in Los Angeles, CA. "In 2011, I jumped into the private sector and became a businessman rather than a knuckle dragger," said Burke.
"Over the years I was exposed to some of the coolest training and events," he said. "So, I simply set out to re-create some of these training events and wrap my combat experience into it as much as possible. In short, I created an event that I would absolutely love to do myself. If it satisfies my adrenaline-loving personality, I know it will capture the attention and passion of other tactical athletes."
In 2017, Burke founded and incorporated The Tactical Games (TTG), where he currently serves as CEO. Official matches began last year, with 17 participants in the first event to work out the bugs. News spread fast and this year demand is so high that 70 of the 100 slots were filled two months before June's competition. Six matches, at various locations nationwide, are being held this year. The term "stage" has been replaced by "battle," where participants deliver up to 80 rounds from their rifle and handgun, after physical stress.
There are occasions, however, when only one firearm is used. "For example, one of our staple battles is 'The Horrigan,' named after Bob Horrigan," Burke explained. "It is a 50-meter sled drag and pistol shoot on steel at 25 yards. Athletes make five trips up the field in total, three with the sled, and two without the sled but sprinting. A total of 50 pistol rounds are fired during the Horrigan, but no rifle is used or carried."
Competitors know the timer always ticks in battles, but they never know if they'll be facing rope climbs, shots from stationary—but elevated—helicopters, unconventional positions or obstacle courses. Gun safety is the other constant, never compromised and strictly enforced by range officers.
"I was getting bored with endurance events and needed something new and exciting, and TTG is it," Army veteran and Georgia CrossFit gym owner Jason Sobczak explained. "The physical tasks that are required are functional. The farmer's carry is a good one, pick up stuff and move it somewhere else, it doesn't get any more functional than that."
It also appeals to enthusiasts with a more-traditional background in the shooting sports. Tes Salb, who trained through the Olympic Development Program, was a two-time First Team All-American in Air Pistol and placed 10th in the 2000 U.S. Olympic Trials, shoots in the women's division. TTG events, "…allow athletes to be tested in strength, speed, power, balance, stamina, accuracy and endurance in both short and long battles in unknown environments," she summarized. "Podium positions here are not taken by the best athlete or the best shooter, but by the athlete with the best combination of both."