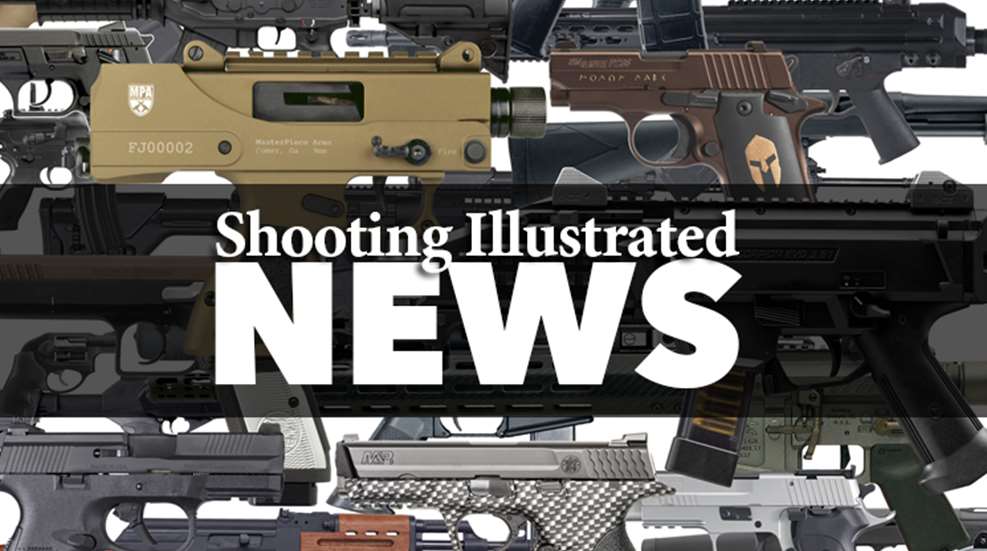 Brad has asked for a detailed explanation of the Short-Barreled-Rifle registration process and how it's done in relation to registering an U.N.C.L.E. carbine.
First and foremost—I'm not a lawyer—my paycheck would be a lot larger if I was. The following information is a guideline, to assist readers in understanding the SBR registration process and should not be relied upon as legal advice. Anyone with questions or in need of further guidance should contact the National Firearms Act (NFA) branch of the Bureau of Alcohol Tobacco Firearms and Explosives (BATFE).
Before beginning, I urge everyone to check their state and local laws to make sure you're in compliance with all regulations.
The process is more time-consuming and aggravating than difficult. Regardless, you must have a BATFE-approved Form 1 in your possession prior to attaching the stock. To accomplish this, you'll need the following:
BATFE Form 1s—Application to Make and Register a Firearm. You'll be filling this form out in duplicate (mailing 2 copies), along with (2) FBI fingerprint cards (form FD-258), and a Certificate of Compliance (form 5330.20).  You can contact BATFE for the proper forms.
The best way to obtain the fingerprint cards is either from your local court house or police station (i.e., whichever entity processes CCW applications for your state). You'll also need (2), recent 2x2 passport photos to affix to the Form 1s.
Note: When printing your forms using the .PDF file, each form can take up no more than two sheet of paper. You must print both sides on a single sheet of paper. Failure to do so will more than likely result in your forms being returned along with a form letter informing you they didn't meet the required format and need to be re-done—which will likely add to the normal 90-120 day processing time. (Taped or glued forms are also not acceptable). Before proceeding, I suggest you print a copy of the Form 1 and the directions on the last two pages to serve as a guide while filling out the paperwork.
When filling out the Form1s, don't forget to fill out/print a second copy in order to submit the documentation in duplicate. The following pertains to filling out the Form 1for an individual (as opposed to businesses, corporations or government entities):
Block 1: Type of Application: check box A for a $200 check or money order made payable to Bureau of Alcohol Tobacco Firearms and Explosives. Upon the application's approval, you will receive one of the approved Form 1s back with the required "National Firearms Act" stamp affixed.
Block 2: Application is Made By: check the box for individual.
Block 3a: Not applicable to individual SBR registration.
Block 3b: Since you are the applicant, your name and address goes here.
Block 3c: If a P.O. Box was used in (3b), list a physical address here.
Block 3d: The county where you reside.
Block 3e: Your telephone number with area code.
Block 4a: The firearm manufacturer information; since my P38 in question is an AC45 I listed: Carl Walther GmBH, Zella-Mehlis, Germany.
Block 4b: Type of Firearm to be made: Short-barreled Rifle.
Block 4c: Caliber of firearm (e.g., 9 mm).
Block 4d: Model: P 38.
Block 4e: Length of Barrel: Since the U.N.C.L.E. Special utilizes different barrels I cited the pistol barrel length (3 inches) in order to have the freedom of switching to the larger carbine barrel—I cited the longer barrel and wanted to shoot the rifle with the 3-inch barrel, it would be a violation. Think in terms of driving down a one way street: Form 1 permits you to register a firearm with a barrel less than 16 inches as a rifle. Use of longer barrels is perfectly acceptable—more importantly, perfectly legal.
Block 4f: Length overall: cite the total length of the rifle with the shortest barrel with cage and collapsed stock attached. Based on the data I compiled during my research, I cited 15 inches.
Block 4g: Serial Number.
Block 4h: Additional Description: cite all other numbers or data here, such as the P38's AC code, or importer.
Block 4i: State why you're making the firearm, such as "collecting and investment purposes."
Block 5: Not applicable to individual SBR registration.
Block 6: Not applicable to individual SBR registration.
Block 7a-f: Check yes or no.
Block 8a-e: Check yes or no.
Block 9: Signature of Applicant.
Block 11: Date of Application.
Block 12: Attach two 2x2 passport photos of yourself—taken within the past year.
Fill out and sign the Certificate of Compliance (form 5330.20).
Next contact your local police and inquire about being fingerprinted. Locations vary depending on jurisdiction and state. There will probably be a small fee. After you've been printed, take all the documents to your Chief Law Enforcement Official (CLEO) for their signature. Chances are you'll have to leave the forms to be signed, so plan ahead and bring a self-addressed stamped envelope (SASE).
Upon receipt, write a $200 check or get a money order issues—payable to the BATFE—along with all other documentation (signed Form 1s, fingerprint cards and Certificate of Compliance), and mail it to the address listed at the top of ATF Form 1. As previously mentioned, the approval process generally takes 90-120 business days, assuming everything is filled out correctly.
Two final pieces of advice: since you're required to produce the approved documentation should the need arise, consider copying it (keeping your original in a safe place) and adding the copy to your range bag. Or, have your SBR's control number engraved somewhere on the gun.
For those brave enough to delve deeper into the mind of Bob Boyd, visit Boyd's Blog fan page on Facebook, or subscribe to its Twitter feed.