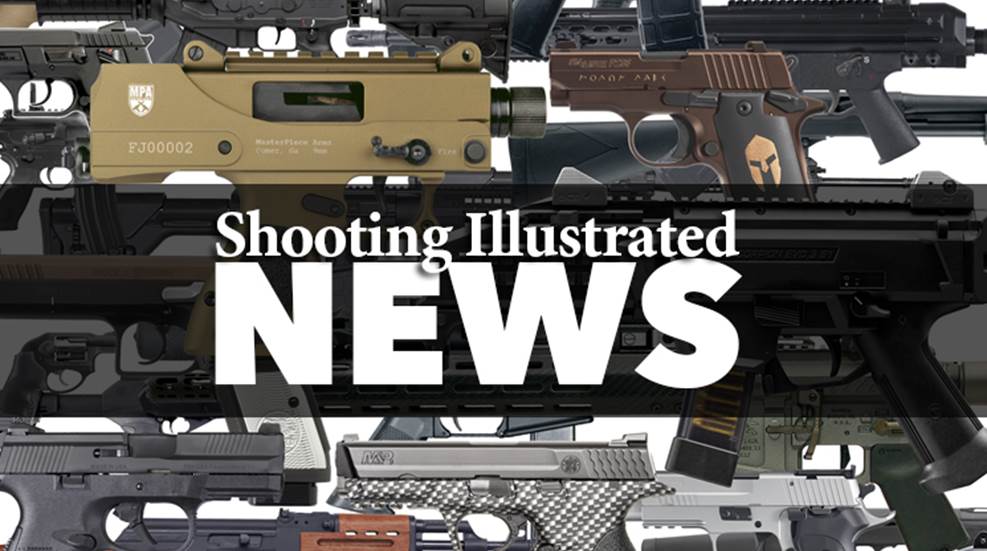 A picture is worth 1000 words, but it's also the source of at least one potential problem—or is it? Perhaps so, on the other hand perhaps not. Allow me to explain.
Whether this makes me an optimist, or a pessimist I'm not certain, but my good friend John Rhoda has used the term "stock reinforcement modification" a few times now in theblog comments section. He believes the dovetail in the grip provides an inefficient platform for mounting the stock, which creates the potential for the grips to possibly crack under stress. I've included a photo of one of the show props where the grips are significantly cracked. Could it have occurred as a result of significant stress on the dovetail from weight against the stock, who knows? However, John claims a different method is needed to mount the stock—one where it connects directly to the frame in order to withstand the added stress caused by both shooter and by recoil.
John's solution is to machine a dovetailed bracket (the same external shape as the one on the original grip) which can mount directly to the frame by means of tapered pins. A corresponding slot could then be milled into the rear of the grip, large enough for the new frame-mounted bracket to pass through. Being able to attach the stock directly to the P38's frame eliminates the risk of stress damaging the grips while transferring the stress to the pistol's frame. In theory, the alterations could be done without altering the grip's aesthetics or profile.
The other images are of a similar mounting bracket (of unknown manufacture), which for some reason was machined in a reverse dovetail fashion. Regardless, there's no reason such a piece couldn't be machined to duplicate the original grip mount.
Is it really required for such a minimal recoiling round as the 9 mm? Having just the ATF-approved Form 1 but no stock yet, I can truthfully say I don't know. At this stage of the game however, I'd be a fool for not keeping both my mind and options open.
For those brave enough to delve deeper into the mind of Bob Boyd, visit Boyd's Blog fan page on Facebook, or subscribe to its Twitter feed.