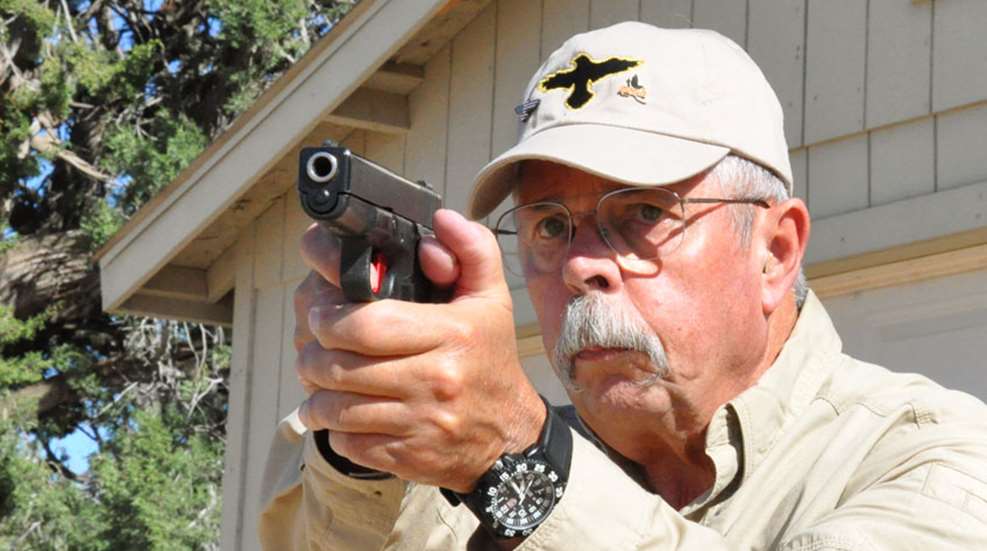 One of the downsides of testing and writing about guns is I seem to spend most of my range time working on writing assignments rather than practicing defensive skills with my daily carry pistol. Teaching also gets in the way of defensive practice. That seems counterintuitive, I know. After all, I teach at Gunsite Academy, a world-class training facility, and that implies I should be shooting all the time, but it's not the case. Another problem with teaching is that I might be carrying a single-action revolver for one class, a double-action revolver for another, a 1911 for another class and my carry pistol for yet another. 
About a year ago, I had a serious discussion with myself and made a couple of decisions that sent my carry and practice routines in a different direction. I decided to stop carrying my beloved 1911s, switching to modified Glocks, and I changed my practice sessions. Why the Glock? Frankly, I shoot it better and carrying more ammunition makes sense. I also resolved to do all my defensive practice with my choice of carry ammunition to assure it is reliable and I know exactly where it is hitting. 
Here's the Drill
To run my practice session, you will need an IDPA, Option or silhouette target, a timer, your carry pistol, 40 rounds of the defensive ammunition you normally depend upon and your EDC holster and support gear. All shots are fired from concealment, and I usually include movement, stepping to the side as I draw the pistol.
3 yards
A single head shot in 1.5 seconds. Repeat five times.
Total five rounds
3 yards
A hammer (very fast pair of shots) to the body in 2 seconds. Repeat three times.
Total six rounds
5 yards
A failure drill (hammer to the body followed by a head shot) in 3 seconds. Repeat three times.
Total nine rounds
15 yards
A single head shot in 3 seconds. Repeat five times.
Total five rounds
25 yards
A single head shot in 4 seconds. Repeat five times.
Total five rounds
50 yards
A pair to the body in 5 seconds. Repeat five times.
Total 10 rounds
This is not an easy exercise, but long-time readers of my columns will recall I have long advocated the need to make 25-yard head shots and 50-yard body shots with your carry pistol. Along with the close-in head shots, hammers and failure drills, I now practice the Jack Wilson 15-yard head-shot drill described in an earlier edition of this column.
Give this a try. If your pistol, holster or training aren't up to par, you know what you need to do.