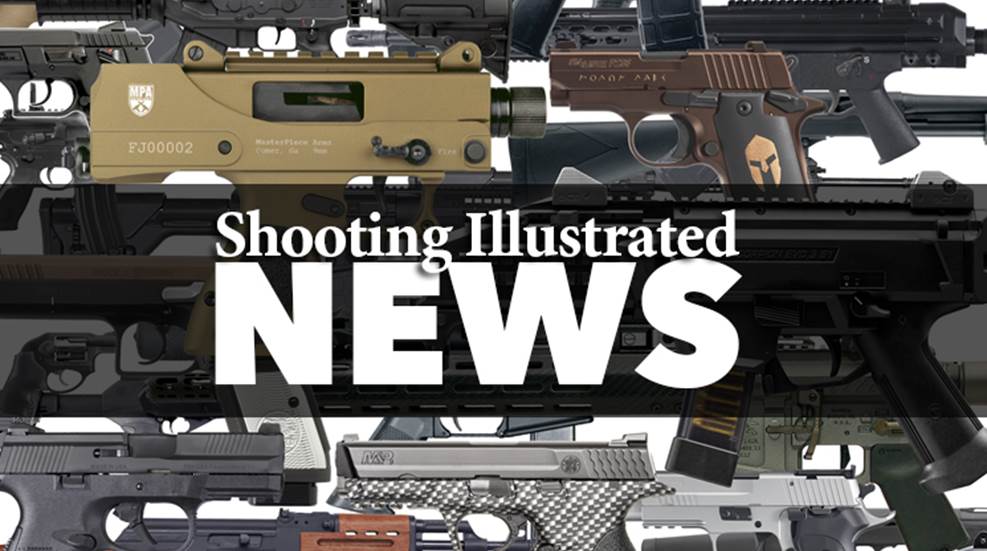 Doc Holliday: (to Wyatt) "Have you ever wondered why you and I have been part of so many unfortunate incidents, but are still here? I have figured it out. It's nothing much, just luck. I wake up every day looking at Death, and you know what? He ain't half bad...."
From the film "Wyatt Earp"
While I gave serious thought to beginning this blog entry with the quote from Mark Twain: `The reports of my death are greatly exaggerated'—I decided the quote from "Wyatt Earp" closer parallels the all-encompassing life of an editor with a plate that's always way too full.
As a means of passing the time the time while awaiting approval of my SIG P556 SBR (short-barreled rifle) in order to complete its construction, I thought I'd take a moment and discuss a few of small things that serve as perfect finishing touches to the project.
While the rear diopter sight of the SIG552 was integral to the upper receiver, one alternative is SIG's removable rear sight assembly for its 556 classic. However, Mike Frost at MFI offers a diopter and top rail section combo that appears closer to the 552 design.
Frost even offers 550-style take-down pins to add a touch of Swiss realism to SIG556 Classic (which is sold with AR-style push-pins utilizing captive springs and detents) and the SIG P556 (which contains an offset pin typically similar to that found on Colt SP1-style ARs). MFI's offers an exact reproduction of SIG's take-down pin. Instead of being held in place by indirect spring tension, their SIG pin is held in place by a pair of reverse-cut, angled steel clips. A spring-loaded button on the face of the pin deploys and retracts the clips when pressed.
In an effort to attain the look of SIG552-style transparent magazines, I've found two possible candidates: MSAR now offers transparent magazines for the AR-15. While they work well, the magazines contain the typical AUG-like basket-weave and yellowish tint as opposed the straight-walled design and smoke-grey tint of the original SIG magazines. As such, I consider Lancer's L5 20- and 30-round magazines closer to the originals.
For those brave enough to delve deeper into the mind of Bob Boyd, visit Boyd's Blog fan page on Facebook, or subscribe to its Twitter feed.