The evolution of sighting systems for the AR platform has been interesting, to say the least. From the earliest air-gun scopes and red dots mounted on early M16 carrying handles to dedicated mounts for dots and scopes for flattop receivers, the sights used by today's operators and shooters are some of the best the AR platform has ever seen. One of the latest options on the market is the new Sightmark Pinnacle 1-6x24 mm TMD riflescope.

Next to red dots, the most popular optic seen on ARs today is the variable-power telescopic sight most often mounted on a flattop receiver. For many applications, these variable-power scopes offer the best of both worlds; both-eyes-open aiming on the lowest power for fast, close in shooting and, when the magnification is run up, enhanced vision and more precise aiming for longer engagements.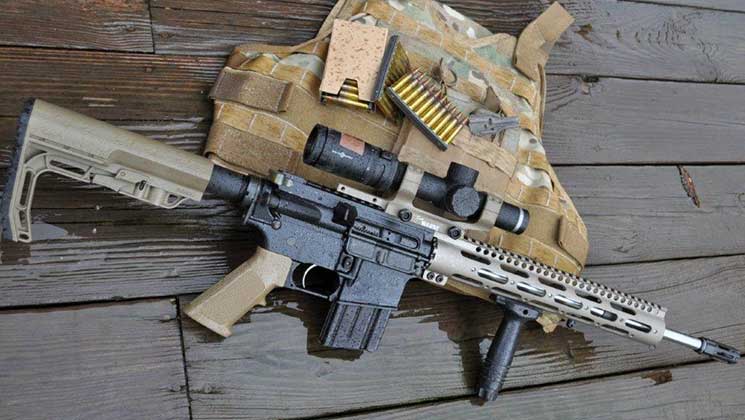 I have been using the new Sightmark Pinnacle 1-6x24 mm TMD optic for about three months now and have found it to be a pretty good addition to any AR rifle, whether it be used for hunting, home defense or duty.

The Pinnacle is built on a 30 mm main tube and requires 30 mm rings for mounting. I used a Warne RAMP mount for mounting the pinnacle on a newly assembled Anderson AR-15 receiver set. The new rig was zeroed at 50 yards with XM193 55-grain ball ammo. This allowed for the use of a center hold out to about 250 yards on an IDPA target with only 7 or 8 inches of hold-over required at 300 yards. Past 300 yards, the tactical mil-dash reticle can be used for accurate holding as well as range finding.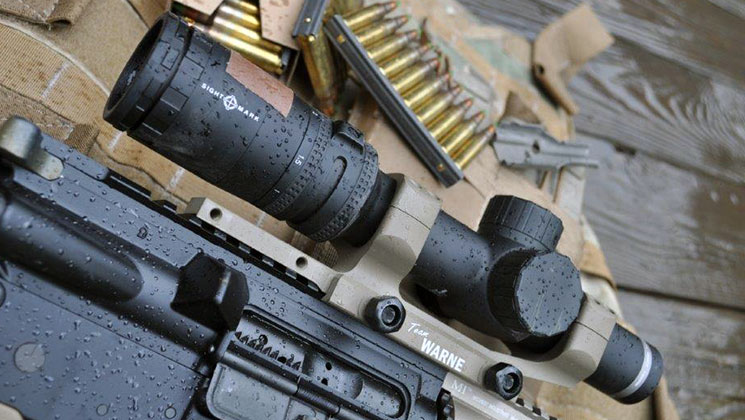 The Sightmark Pinnacle's TMD reticle is in the first focal plane. Although I do not consider this a necessity in low-power scopes, it does reduce the reticle's size when dialing down for close-range shooting and is pretty nice when the reticle illumination is turned on, making the scope seem much like a red-dot sight. The shooter has the choice of five levels of reticle illumination in either red or green. The color choice is a great feature for those using their carbine in a situation where others might be using lasers (CQB), as the reticle can be lit to contrast with the color of the lasers, thus avoiding any confusion. The illumination feature is powered by one CR2032 battery, which has a life of 900 hours.

Weighing 20.4 ounces and having a length of barely more than 10 inches, the 1-6X Pinnacle is a good fit and not burdensome on a lightweight carbine. Eye relief is said to be 4 inches, but we found that, for us, there seemed to be considerable leeway in eye relief, making the scope friendly for use from various firing positions without making stock adjustments all the time.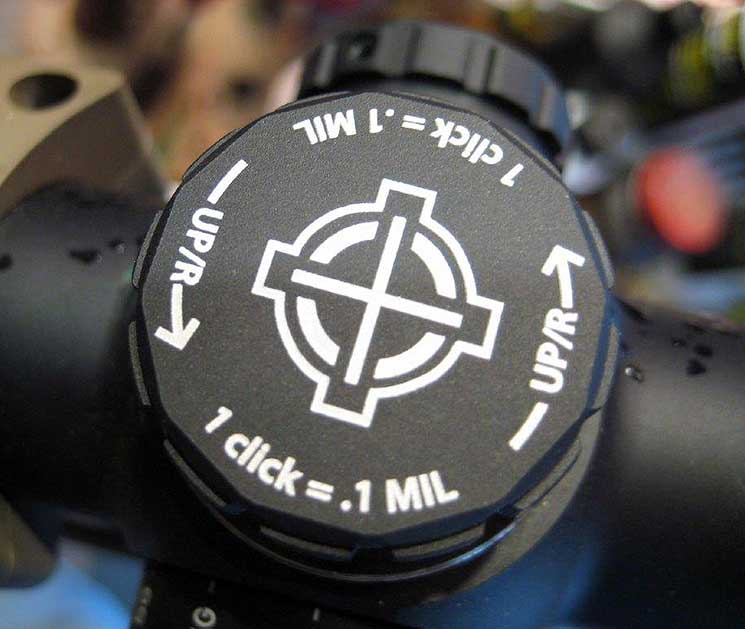 For use at extended ranges, the Sightmark Pinnacle's TMD reticle is mil-based and can be used for holdovers or ranging in the traditional manner. The central oval of the TMD reticle can also be used for quickly ranging targets. With a little work, the mil-scale reticle can be matched to the trajectory of the load being used for quick application in the field. For more precise shooting, when time allows, elevation can be dialed using the mil-scaled elevation turret.

I took the Sightmark Pinnacle-rigged carbine to the mountain for a workout on steel from 100 to 500 yards. It was breezy and the mil-marked horizontal crosswire was great for consistent wind holds. One of the weak points of many carbine optics is a reticle that is so fine that it disappears in low light or busy backgrounds. The Sightmark's TMD reticle is bold enough to be easily seen when the power is cranked up to 6X and the illumination feature offers a solid aiming point at any power selected. The Pinnacle was bright when looking into windows and unlighted recesses allowing for good target identification and again the reticle was bold enough to offer a good sight picture or it could be illuminated if need be.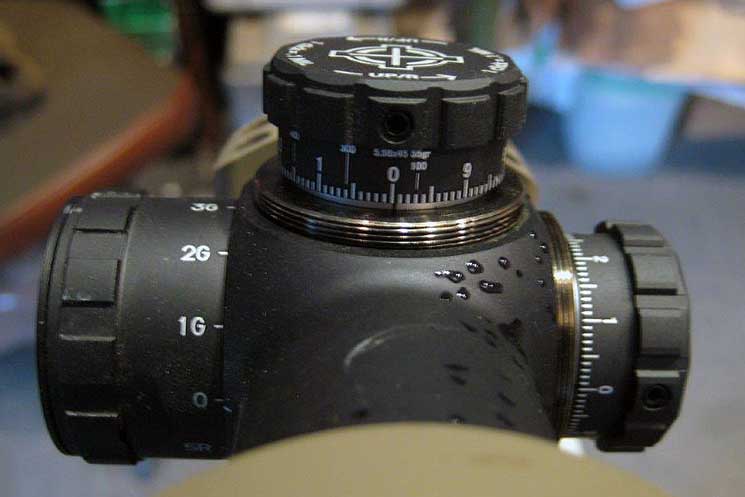 As I've gotten older, I find magnifying optics to be more efficient than non-magnifying optics for use on our AR platform weapons. It's sometimes tough to sort out distant targets from backgrounds, like woodland or brush, with just a red dot optic. The Sightmark Pinnacle telescope makes target ID pretty easy, even against busy backgrounds. Ruggedly built with good quality glass, 1-6x24 mm Pinnacle is waterproof, shockproof and fog proof.

This is a high-quality optic with a mid-range retail price of around $850. Sightmark products are covered by a limited lifetime warranty and are available from a number of online and brick-and-mortar outlets. All in all, it is a very usable, low-powered, variable optic that is right at home on the AR-15. From near-contact distance out to the limits of the .223 Rem./5.56 NATO cartridge, this scope will maximize any AR's performance.