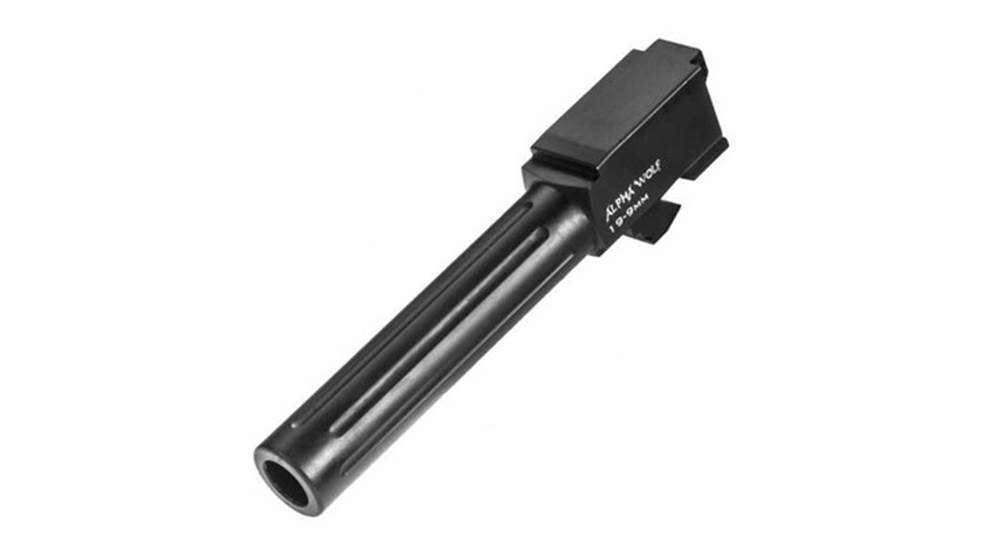 One of the quickest (and easiest) ways to take your Glock to the next level is to swap out the barrel. One of the main reasons Glock owners opt for a different barrel is due to the fact that the polygonal rifling found in OEM barrels are prone to excessive lead buildup when shooting non-jacketed ammunition, which could be potentially hazardous.
Unlike OEM barrels, Lone Wolf Distributors AlphaWolf Glock barrels are designed to be compatible with lead, plated and conventional jacketed ammunition. Manufactured from certified stress-relieved 416 stainless steel, each barrel is button-rifled and the bore undergoes a three-stage honing process.

Heat treating is between 40-42 on the Rockwell C (RC) scale before an industry-leading SBN (salt-bath nitride) coating similar to Tennifer is applied, which increases the surface hardness to RC 60. Best of all, exact tolerances allow these barrels to be installed without the costly expense of fitting by a qualified gunsmith. The exterior contains TK barrel flutes aid heat dissipation.

For more information on the AlphaWolf Glock barrel, check out LoneWolfDist.com.