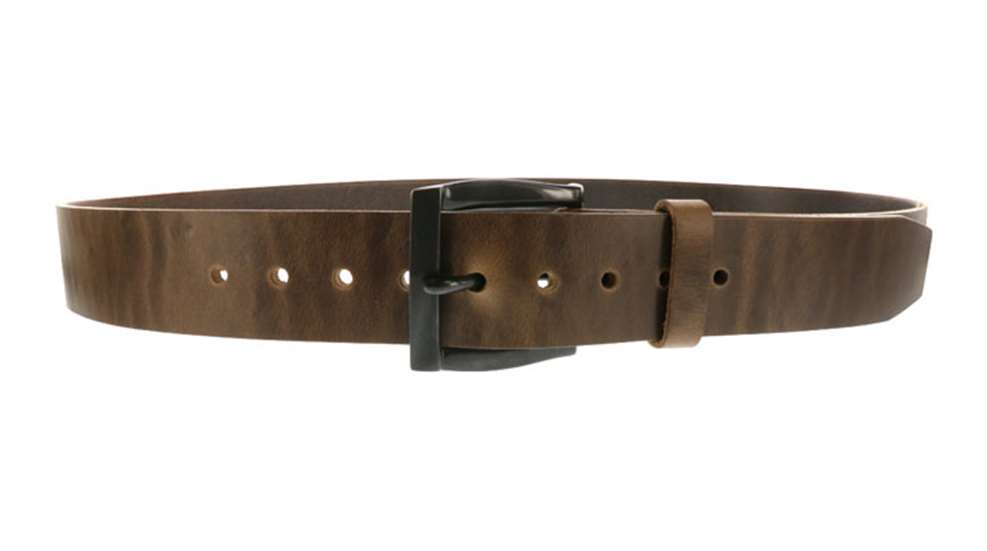 When it comes to concealed-carry gear, one of the unsung heroes is the belt. Relying on a standard dress belt will lead to problems with your holstered firearm—the "box store" $20 dress belt is intended to keep your khakis in place, not hold up 2 to 3 pounds of gun and gear.

However, purpose-built gun belts can often be extra-thick, hard to feed through standard belt loops and too stiff to put on quickly. The same thickness that helps hold your gear in place works against you when you try to buckle the belt, adjust your holster and sometimes even bending/sitting.
Much like new shoes, it's that break-in period that's critical. Just hammering through and putting the belt on over and over will eventually wear it in—much like why you're so reluctant to get a new pair of boots. The old ones are just so comfortable, you're willing to overlook the worn soles, fading waterproofing and—is that the start of a hole?

It's the same with a good belt—oh, sure, the finish might be worn off around the buckle, and the holes are far more oval than circles now, and… Well, sometimes you just need to admit defeat and realize that it's time for a new belt. In this regard, though, Galco Gunleather's new SB18 belt will be a welcome addition.
Constructed of a single layer of bridle leather, the SB18 is rigid where it needs to be—parallel to your torso—while rather flexible as well (the curvature around the waist). It's 1.5 inches wide, standard gun belt size, with a solid-brass buckle finished in (of course) gunmetal. It's entirely fashionable and functional and will hold up full-size pistols quite well.

Galco does recommend this belt be used in conjunction with inside-the-waistband holsters, as that same flexibility around the waist is not perfectly suited for heavy OWB holsters. Understandable, and a tradeoff I'm more than happy to make.
I've had the belt for a couple weeks now, and it has rapidly become my favorite. It is comfortable, easy to put on and doesn't dig into my side (OK, my love handles, even though I don't love them…).

I've had a red-dot-equipped Glock clone in an appendix carry holster as well as a full-size M&P IWB work quite well with this setup, and smaller guns like the Springfield Armory Hellcat carry extremely well. Obviously, a couple weeks isn't enough time to see how it will wear, but if previous experience with Galco products is any indication, I expect it will hold up just fine.
MSRP is $65, and the only color option is the coffee color shown. Four sizes are available, with nine separate holes to best fit the belt to the individual.