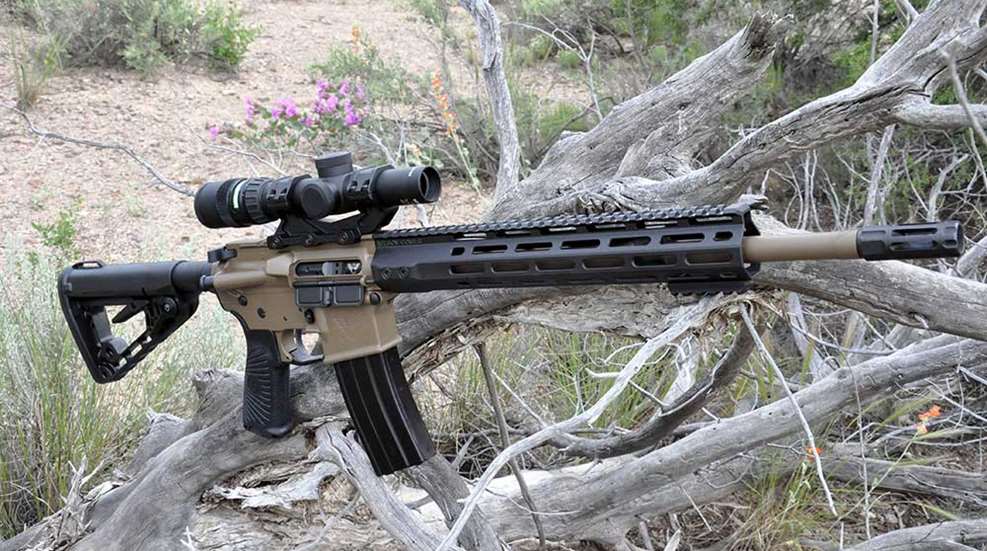 If I were to describe Wilson Combat in one phrase, it would be: exceptional quality and pride of ownership. Owners of Wilson's guns love them, and rightly so. Some I know refuse to shoot anything else. How do you get this level of customer pride and dedication? There's only one way: by producing reliable, precision-made works of art.

Starting as a tiny one-man shop, Wilson Combat has become a top-tier maker of rifles, pistols, shotguns, ammunition and quality parts and accessories. The company backs up its work with a solid guarantee, and Wilson's customer service is exceptional. If I sound like I'm impressed, it's because I am.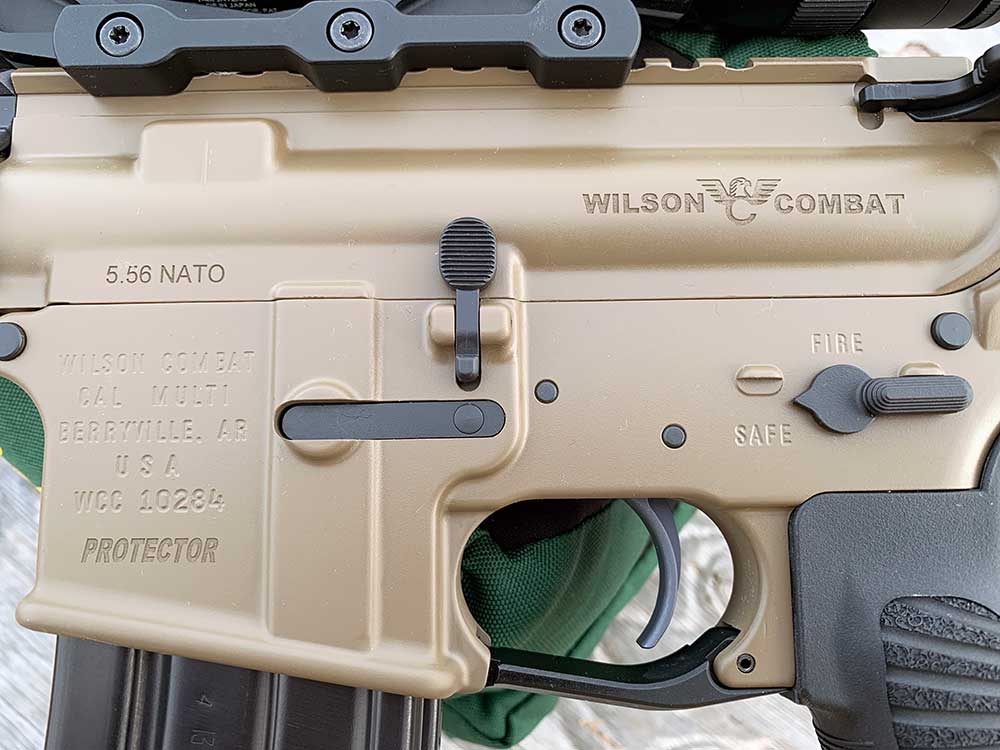 A case in point is the Wilson Combat Protector Carbine I am reviewing. This one is in 5.56 NATO, although they are available in .300 BLK and 300 HAM'R as well. Other than its stunning, two-tone black-and-coyote-tan appearance, you might ask what about this carbine impresses me. To answer that, we need to look past its appearance to appreciate some of the quality features and attention to detail this package encompasses.

To begin with, the carbine comes in a very nice, tactical-style soft case with Wilson Combat logo. The forged upper and lower receivers in coyote-tan Armor-Tuff are mated perfectly with zero (and I mean zero) play or movement. The Wilson Combat M2 trigger is advertised as breaking at 4.5 pounds, and that is exactly what my Lyman Products electronic trigger tester came up with. The trigger has a short bit of slack or takeup then breaks with a clean, crisp let-off that aids measurably in accurate shooting. The 16.25-inch barrel is stainless-steel and match-grade, threaded and comes with a Wilson Q-Comp flash hider and muzzle brake that is very efficient. Shooting it side-by-side with another company's brake-equipped carbine, the efficiency of the Wilson Combat brake was clearly evident.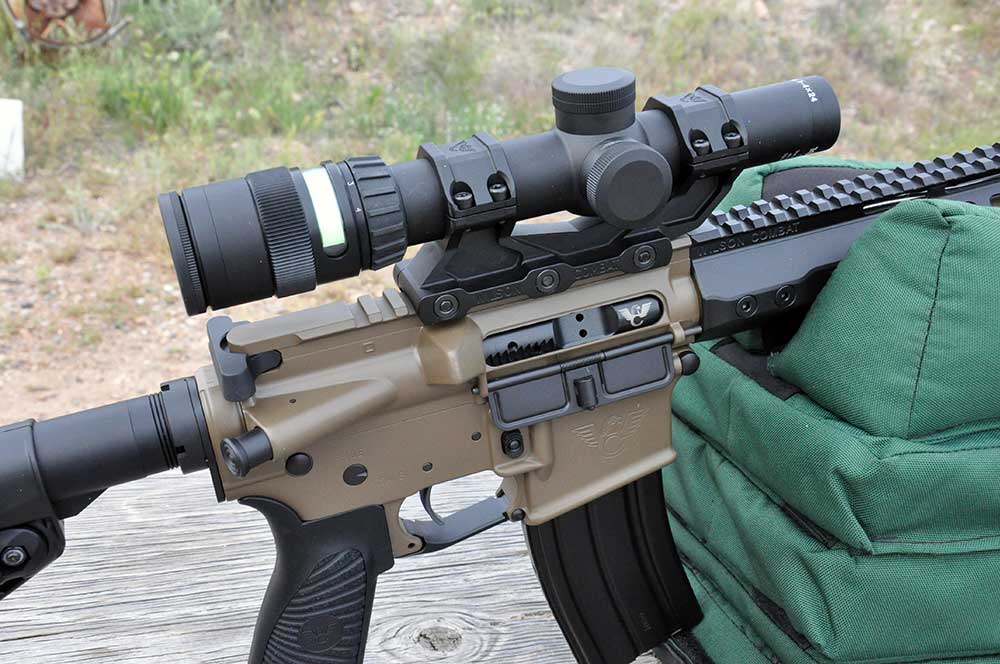 The M-Lok compatible, full-length handguard has a short piece of Picatinny rail on the bottom for attaching lights and accessories such as bipods. The top rail mates perfectly with the one atop the receiver, providing more-than-ample room to mount optics and anything else you might need. My sample came with a Trijicon AccuPoint 1-4X24mm variable-power riflescope in a Wilson lightweight mount. The Trijicon has a standard duplex reticle with a glowing green dot in the center that I really like. At the range, I made adjustments using the accurate and precise target style turrets with 0.25-MOA clicks.  Advertised as weighing 6 pounds, 1 ounce bare, the carbine weighs 7 pounds, 9.5 ounces with the scope and mount.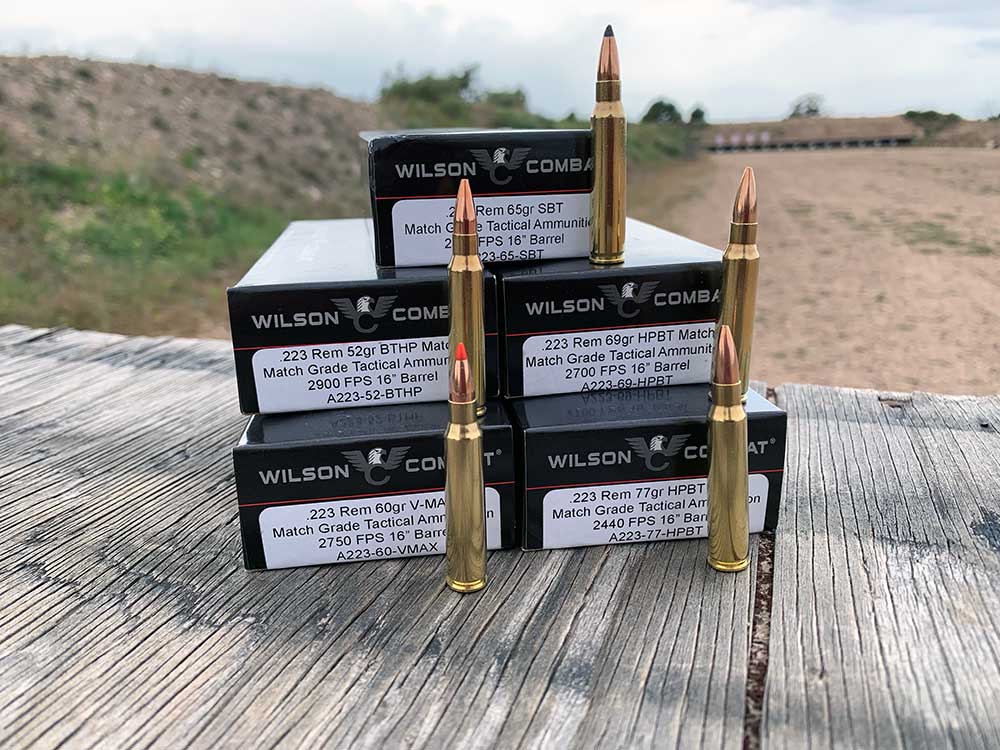 The list of features included with this carbine goes on and on, but rather than continue to recite them, I'll refer you to Wilson's website here, should you need more details. Having said that, let's talk about how it shoots. Wilson sent me a box each of five different Wilson Combat loads for testing, so I restricted my test to Wilson's ammunition. Given a limited amount of ammo, I decided to run five consecutive three-shot groups with each load at 100 yards from a bench rest. Curious as to how this carbine compares to the U.S. Army standard, I looked it up and discovered the government expects M-16 rifles and M-4 carbines to be capable of 4 MOA (Minute of Angle) groups at 100 yards, meaning about a 4-inch group.

I conducted my test on Gunsite Academy's York Range on a cold, overcast, windy morning. Not expecting much due to the weather and a low-powered scope, I was pleased to discover the overall average for 25 groups with five different loads came to 1.28 inches, besting the Army requirement by some two thirds, and I experienced no malfunctions of any kind. Here's how the different groups measured up: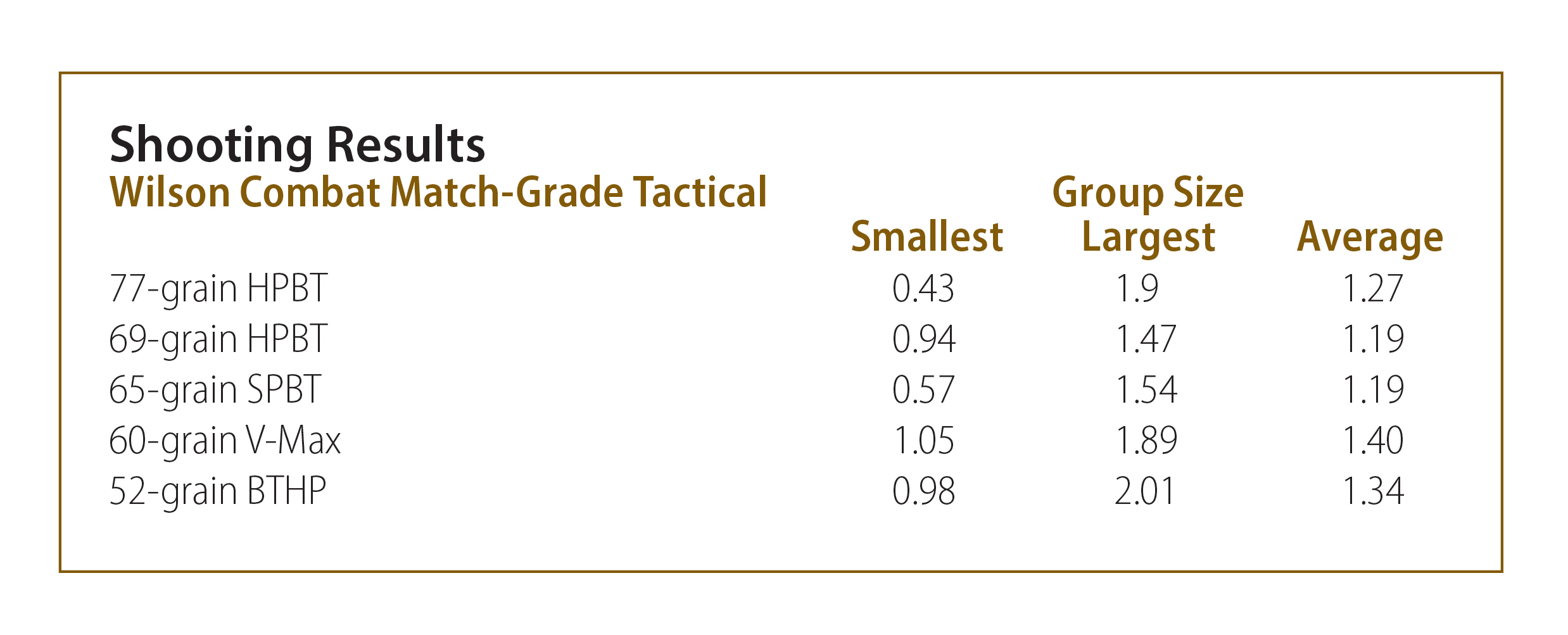 All these Wilson loads are listed as Match Grade Tactical Ammunition.

Wilson quality isn't cheap. The Protector Carbine retails for $1999.95, the Trijicon AccuPoint retails for $899.95 and the Wilson scope mount is $165.00. All told, this adds up to $3,064.90. These days, you might argue that's a high price to pay, given the market is flooded with inexpensive carbines. I would answer by saying you get what you pay for. If you need an accurate, reliable, high-quality carbine that will last for generations, few options are better than Wilson Combat's Protector carbine.