by
Evan Brune, Associate Editor, Shooting Illustrated
posted on July 21, 2017
Support NRA Shooting Illustrated
DONATE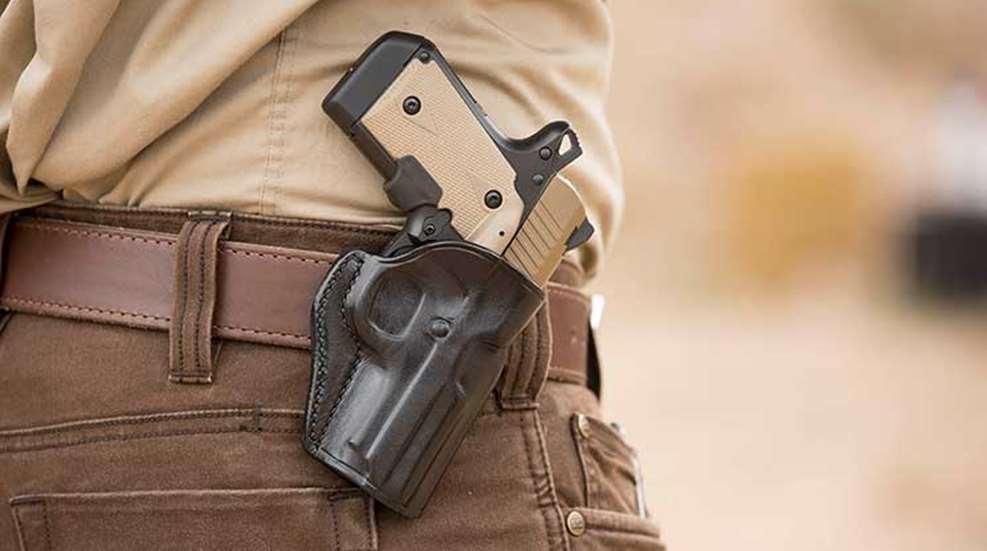 The Kimber Micro 9 Desert Tan pictured above is carried in a Galco Gunleather Stinger Belt Holster on a Magpul Tejas gun belt. Photo credit: Straight 8 Photography

Pocket pistols perfectly illustrate the give-and-take found in choosing an ideal personal-defense gun. Sure, they're small, lightweight and easy to conceal. However, all of those qualities usually make for a handgun that is difficult to shoot well and uncomfortable to shoot at all. My experience with the Kimber Micro 9 Desert Tan was different, though.

The Kimber Micro 9 followed on the heels of the company's innovative Micro 380, which took the innate ergonomic features and controls of the 1911 platform and downsized it into a micro pistol. The Micro 9 still features most of the elements you would expect to find in a Government-model 1911, such as the single-action trigger, traditional slide stop and traditional magazine release. However, this entire package is condensed into a gun that measures just a bit over 4 inches in height and 6.1 inches in overall length.

The other benefit, as evidenced by its name, is that it's chambered in 9 mm, solving a shortcoming commonly found in pocket pistols. Despite recent technological advances in the design and construction of the .380 ACP, many defense-minded shooters consider 9 mm to be the floor for defensive calibers, and the Micro 9 makes the cut, holding six rounds in a single-stack magazine.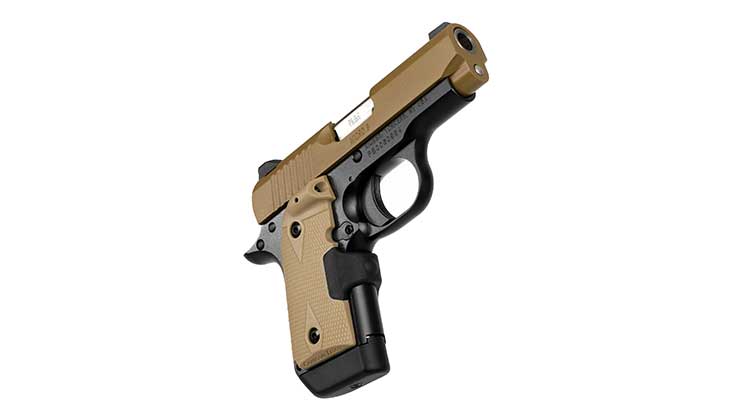 The Micro 9 has been in the product lineup at Kimber for a little while now, but the company continues to roll out new models with enhanced features and aesthetics. The Desert Tan model is one of the company's 2017 offerings, and it comes equipped with Crimson Trace Lasergrips, which are triggered through the company's instinctive-activation grip pad located on the front strap of the gun, just underneath the trigger guard.

I shot the new Kimber Micro 9 at Gunsite Academy during a three-day experience where I also had a chance to get to know the company's new Ultra Covert 1911. Like my experience with the Ultra Covert, I went into my range time with the Micro 9 with a few preconceived notions that were quickly put to rest during my experience.

For one, I figured that the Micro 9 was more of a novelty than anything else. Where's the market? Traditionalists who shoot the 1911 are going to stick with traditional officer- and commander-size handguns for concealed carry. Newer shooters who grew up on Glocks and Smith & Wesson M&Ps are going to use the G43 or the Shield. Plus, the Micro 9 really is micro. It can't be comfortable to shoot the 9 mm in a gun that small, so who's going to shoot it?

Well, I was wrong. But not totally wrong. On its website, Kimber touts the "mild recoil" of the Micro 9. Frankly, "mild" is not the world I would choose to describe the experience, but it is definitely manageable. The Kimber Micro 9 isn't a gun I would pick for a pleasant day at the range, but then again, that isn't its purpose. It's designed to be a defensive gun, and it is eminently shootable for defensive practice, which is a big deal for a pocket-sized pistol chambered in a big-boy cartridge.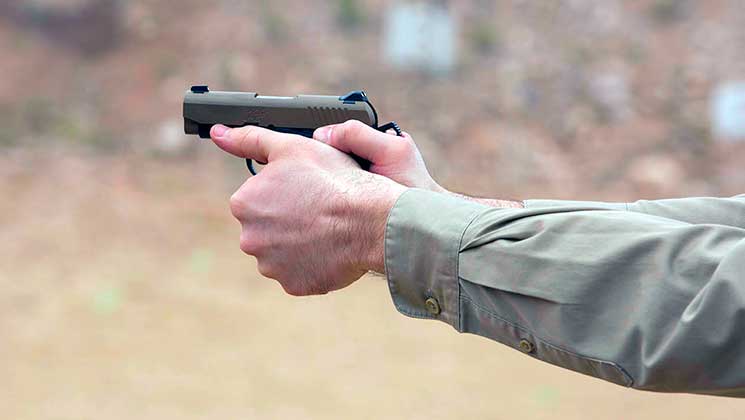 However, the bigger deal, at least to me, lies in other elements of its design. Since the gun is based on the 1911, it incorporates a crisp, single-action trigger not often seen in the pocket-pistol arena. This makes a world of difference when it comes to making precise shots at distances greater than 3-5 yards. This, combined with the usable three-dot sights found on the gun, allowed shooters at Gunsite to run drills and make precise shots easily at distances many would consider impractical for a pocket pistol.

As far as reliability, I put hundreds of rounds through the Kimber Micro 9 in range drills, simulators and nighttime room-clearing scenarios. At that point, the guns had been used heavily and had not experienced a good cleaning or lubing since they were pulled fresh from their factory boxes. Throughout my range experience with the Micro 9, I experienced a lone failure to eject, which certainly seems excusable, considering the treatment we put the pistol through.

Overall, my time with the Kimber Micro 9 demonstrated to me the defensive potential of these small pocket pistols. While easy to conceal, these guns are built to run and include a number of features that make them much more than a backup option for use a bad-breath distances. Anyone looking for a small-sized 9 mm pistol for personal defense would do well to put the Micro 9 on their list of options to explore.