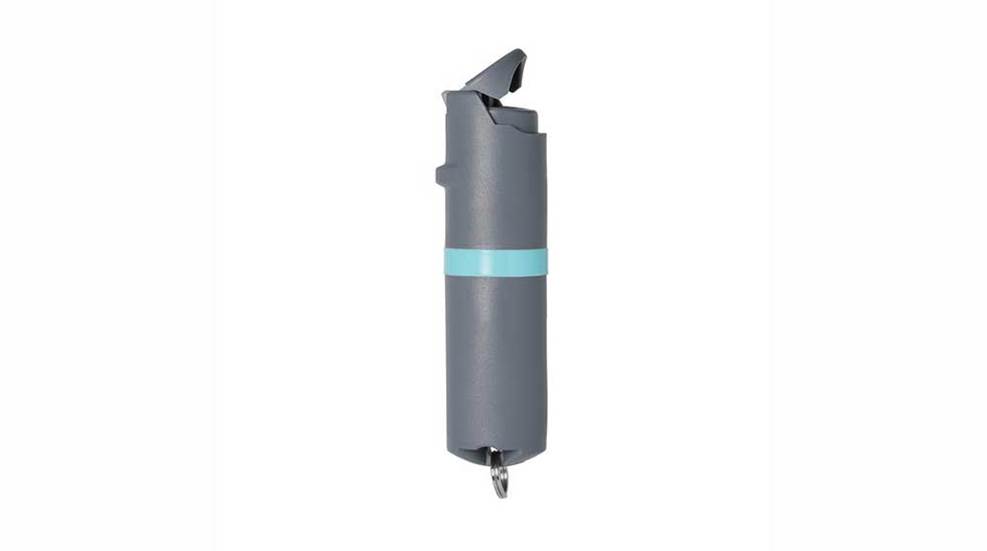 We're big fans of less-than-lethal tools for self-defense, and more choices are always a good thing. POM Industries brings an interesting look and take to pepper spray, offering a single formulation in a variety of color options. While most sprays are utilitarian and "tactical," the offerings from POM look more like everyday items.

We discovered POM through our friends at Active Self Protection (ASP), who tested POM spray and found it quite effective. John Correia, founder and owner of ASP, stated:

"I have tested POM on willing participants and we now joke that POM stands for Plenty O' Misery. It is a fantastic OC formula in a very useful dispenser for the vast majority of self-defenders. I carry one every day."

Two carry methods are currently available: There's a pocket clip model for, well, carrying in a pocket like a knife, and there's a keychain version with a quick-release clip. For those used to carrying a knife or flashlight in the pocket, the first version is a natural addition to your kit. However, the keychain variant does offer the ability to clip to a pack, jacket or other bag and still offer quick access. A third, smaller option is in development for later release.

Using 10 percent OC with an ultraviolet dye, the POM system offers 12 seconds of continuous spray, which translates into approximately 20 to 25 uses. Three patents (one pending) cover the firing mechanism, which requires lifting the protective cap to begin the firing sequence. This prevents accidental discharge of spray, in addition to making sure it doesn't leak out when carried if bumped against something in your pocket or bag.

Noticeable in the POM system is the color scheme: not only are colors other than black available (gray and white), but an accent stripe of varying colors breaks up the outline. The white canister especially presents a benign appearance, looking more like lip balm or some form of inhaler (note: don't…) For those who don't want the super-tactical appearance, this is a change worth noting.

MSRP on either the clip version or the keychain is $12.95.