by
Shooting Illustrated Staff
posted on August 24, 2016
Support NRA Shooting Illustrated
DONATE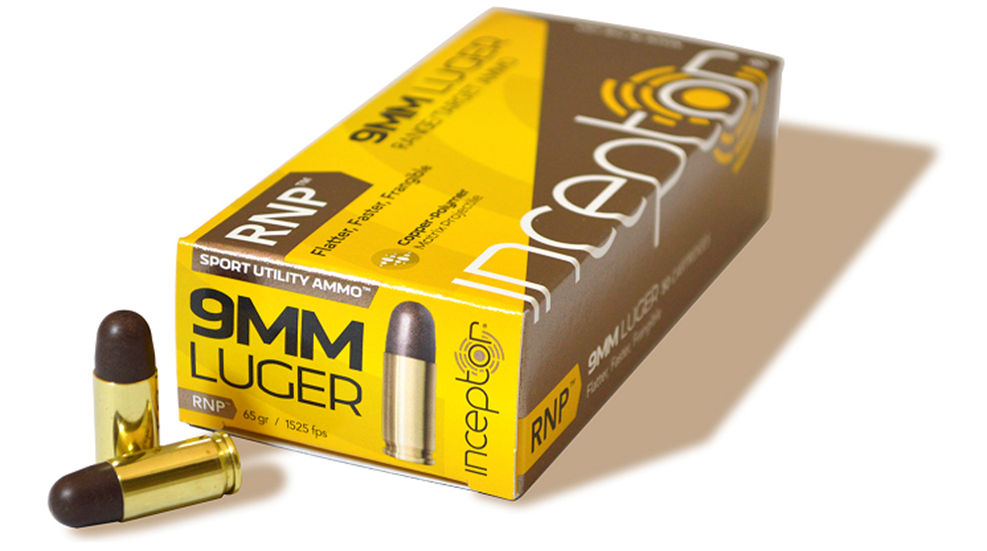 PolyCase Ammunition releases their new line of Sport Utility Ammo. PolyCase Ammunition offers proprietary copper-polymer projectiles, a unique offering the company claims exceeds expectations.  
The New Sport Utility line is range-friendly with its copper-polymer blend. Unlike other jacketed and frangible ammo, the Inceptor RNP Sport Utility Ammo can be shot on hardened steel with safe range distances being measured in feet, not yards, resulting in a safer and more realistic training experience.  The Sport Utility Ammo is the perfect practice round for both indoor and outdoor shooting.
This sport/training product is perfectly matched to the recoil and performance of the Inceptor Preferred Defense and Ruger Self-Defense lines of ammunition, making it the ideal practice ammo choice for users of Ruger or Inceptor-branded defense ammunition. The Inceptor RNP Sport Utility Ammo delivers high velocity and low recoil providing a comfortable day of shooting at the range while holding the accuracy and performance expected from PolyCase products.  
The Inceptor RNP Sport Utility Ammo line is available in .380 ACP, 9 mm, .40 S&W, .45 ACP and .38 Spl. This flatter, faster and frangible ammo is now available in contemporary packaged and competitively priced 50-round count boxes, making it the obvious choice for today's cost-conscious shooter.  
Caliber

Bullet Weight (grains)

Bullet Profile

Muzzle Velocity (fps)

Muzzle Energy
(ft.-lbs.)

50 ct. box MSRP

.380 ACP RNP

60

RNP

1,230

202 

$17.99

9 mm RNP

65 

RNP

1,525 

336 

$17.99

.40 S&W RNP

97 

RNP

1,380 

410 

$23.99

.45 ACP RNP

130 

RNP

1,210 

423 

$25.99

.38 Spl. RNP

84 

RNP

1,210 

273 

$21.99
PolyCase Ammunition manufactures its ammunition products, using patent-pending injection-molding technology.  Their ammunition is produced in the United States, and distributed domestically and internationally.