by
Shooting Illustrated Staff
posted on December 8, 2014
Support NRA Shooting Illustrated
DONATE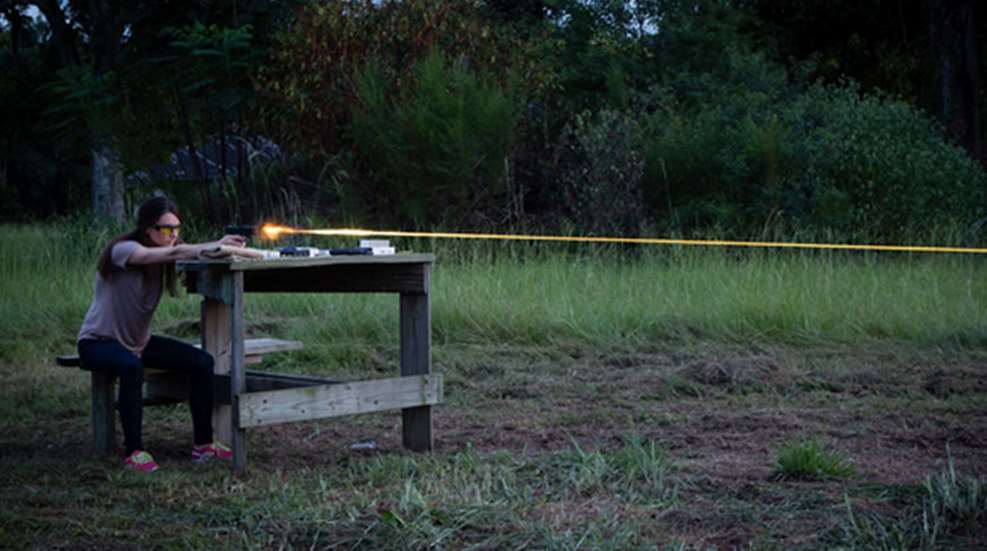 PolyCase Ammunition has released a new product in its Inceptor line of pistol ammunition. Inceptor Firefly rounds incorporate a short-range tracer that is visible even in full daylight. PolyCase is one of only a few companies that offers tracer ammunition in pistol calibers. The Inceptor Firefly rounds are initially available in .380 ACP, 9 mm, .40 S&W and .45 ACP.
PolyCase's Inceptor line of ammunition features PolyCase's innovative injection-molded Cu/P bullets loaded in traditional brass cases. The Cu/P bullets, comprised of a proprietary lead-free copper alloy with high-tensile strength nylon binder, are produced using cutting-edge injection molding technology developed by PolyCase. Firefly bullets use the same Cu/P technology as the other bullets in the Inceptor line up, and contain a non-corrosive tracer compound.
According to Drew Gorman, PolyCase'sVP of Business Development, "Firefly is a product we are excited about because it appeals across the board. Experienced shooters will enjoy the additional visual feedback on their shooting, while amateur and recreational shooters get a thrill out of seeing their shot from muzzle to target."
The company says that the tracer compound used in the Firefly bullets will not damage or foul barrels, and that the rounds function in all guns, but they also stress that tracer rounds are potentially incendiary and should only be used with non-flammable backstops. Paul Lemke, PolyCase's CEO, says: "We know people are going to have a lot of fun with these tracer rounds. We are also aware that there is a practical application when two or three tracer rounds are placed near or at the bottom of magazines to alert the shooter that their weapon is almost empty.We hope they will serve to increase interest in sport shooting while serving a very practical purpose in self-defense." PolyCase Inceptor Firefly ammunition is available to consumers at select dealers nationwide, and online through other retailers.