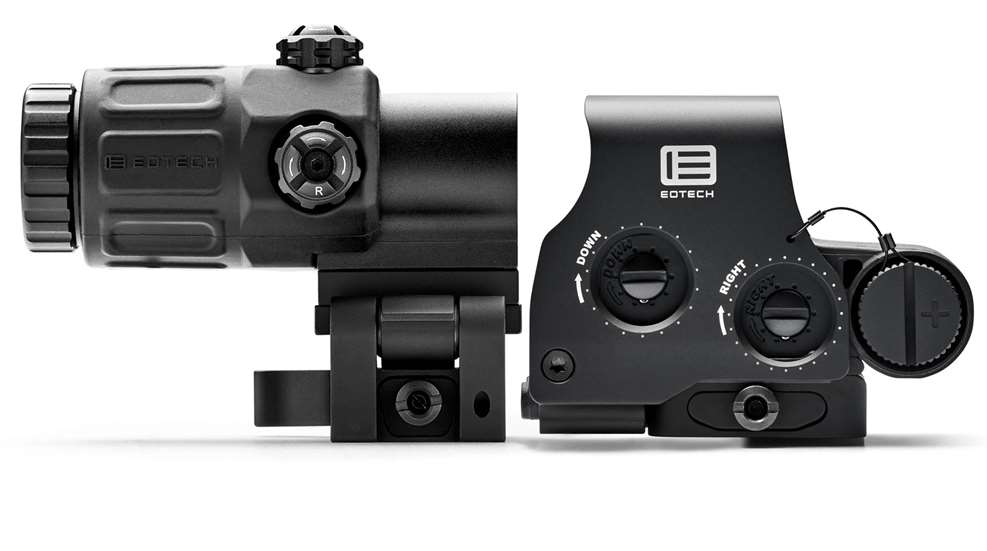 The Polish Ministry of Defense (MoD) has awarded EOTech—a leading manufacturer of Holographic Weapon Sights (HWS), magnifiers and other electro-optic solutions headquartered in Plymouth, MI—a multi-year contract to provide its EXPS3 HWS sights and G33 magnifiers. The systems will mount on the MSBS GROT weapon systems fielded by the nation's military.
"This contract represents a continued level of confidence between EOTech and the Armed Forces within Poland," said Andy Gann, EOTech business development manager for Europe. "The Polish government has always been a strong partner to EOTech for use in the defense of their sovereign nation and that of its surrounding allies. It is EOTech's intent to ensure the Polish Warfighter has the confidence to engage the enemy combatant with any of their individual weapons if they are challenged to do so. We must also acknowledge the efforts of our in-country partner too, who did an amazing job promoting and supporting the EOTech brand to the Polish MoD, as it is very much a group effort to get success like this across the finish line."
EOTech is represented in Poland by Griffin Group Defence. "Griffin Group aims to only provide best-in-class, proven and relevant solutions to the Polish Government for consideration," said a representative of Griffin Group, which represents EOTech in Poland. "It was an honor to have worked with EOTech and provide our MoD with their equipment needs for defense of our National Security. We have every confidence in the quality of the EOTech product line and look forward to supporting our MoD now and into the future."
The Polish MoD can expect first deliveries of their EOTECH Weapon Sighting Solutions, in excess of 10,000 units, beginning in the fourth quarter of 2023. Shipments of the sighting systems will continue until late in 2025.