by
posted on June 27, 2019
Support NRA Shooting Illustrated
DONATE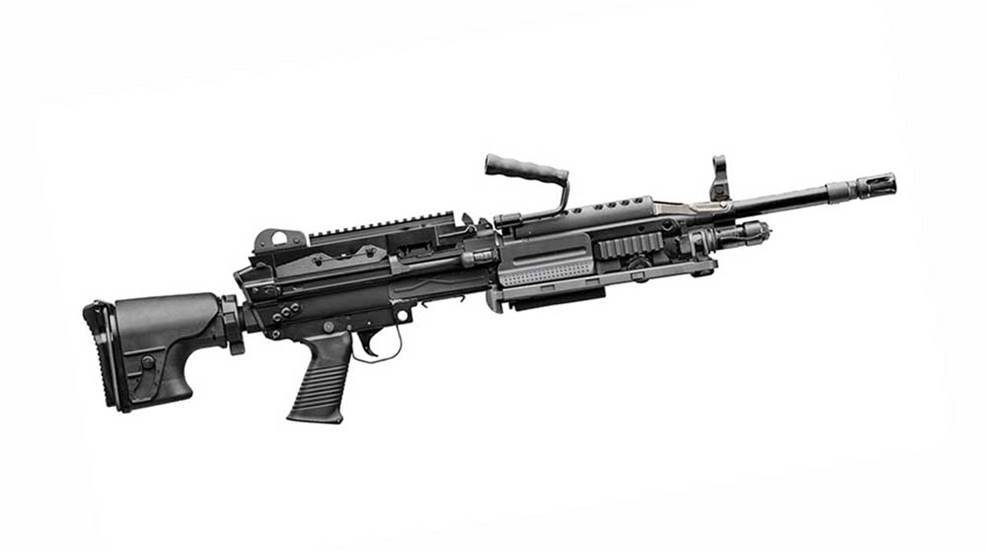 Sources in the Department of Defense have confirmed there is no basis to conjecture that the U.S. Military is settling on or even considering a 6.5 Creedmoor chambering in its search for the Next Generation Squad Weapon-Rifle and Next Generation Squad Weapon-Automatic Rifle. Instead, senior military leaders are focusing on 6.8mm-caliber firearms for future deployment.

"We're working with our industry partners to develop the most accurate and effective weaponry and ammunitions in the world using emerging materials and technologies," Col. Kurt Thompson, deputy director of the Soldier Lethality Cross Functional Team explained to Shooting Illustrated in an e-mail. "We're urgently and actively posturing our Close Combat Force for the fight of the future in multiple domains, and senior leaders have selected the 6.8 mm as the caliber for our future weapons systems."

Widespread speculation that the U.S. military was considering the smaller-diameter cartridge followed FN America's unveiling of a 6.5 Creedmoor-chambered variant of its MK 48 machine gun at the 2019 Special Operations Forces of Industry Conference (SOFIC). "The prototype FN MK 48 Mod 2 6.5CM features the latest upgrades for FN's series of light and medium machine guns," the introductory press release states. "…Once development is complete, existing MK 48 Mod 1 models can be configured at the armorer level to the Mod 2 variant or newest caliber with the addition of the upgrade kit and barrel conversion."—an attractive option when retrofits are less expensive than all-new guns.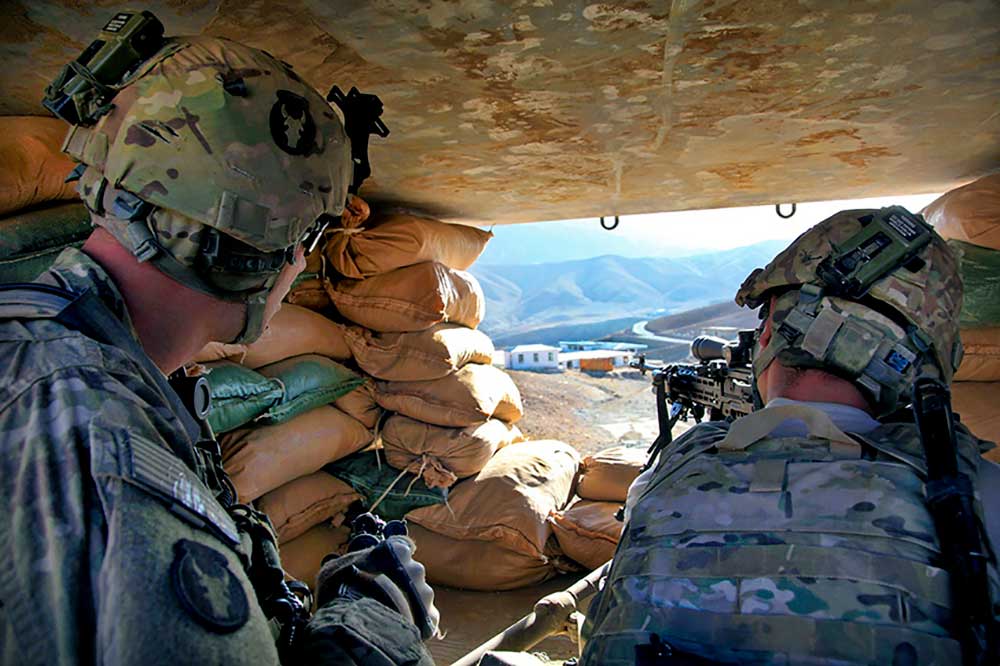 Last year's announcement that the 6.5 Creedmoor will soon replace the familiar 7.62 NATO in many of the rifles shouldered by USSOCOM precision marksmen did little to quash the rumor. The ballistic advantages it offers special forces are also well-documented.

The search for better small arms and ammunition has progressed to the point that submission of new firearm prototypes for military consideration closed May 30, 2019, however. Bid samples from three selected finalists are due on Aug. 30, 2019.

Separate searches for improved U.S. Military small arms and the cartridges they digest—one for better rifles/carbines and another for machine guns—officially rolled into a single effort in October 2018, when U.S. Army Contracting Command released a Draft Prototype Opportunity Notice that, when finalized, requires "…each Offeror developing two weapon variants and a common cartridge for both weapons, utilizing Government provided 6.8 millimeter projectiles. The weapons include the Next Generation Squad Weapon-Rifle (NGSW-R) and the Next Generation Squad Weapon-Automatic Rifle (NGSW-AR). The NGSW-R is the planned replacement for the M4/M4A1 Carbine and the NGSW-AR is the planned replacement for the M249 Squad Automatic Weapon (SAW) in the Automatic Rifleman Role in Brigade Combat Teams (BCT)."

The cartridge/bullet decision sounded firm until the final notification was posted Jan. 30. A published answer to one of the company's questions opened the door to 6.5 Creedmoor conjecture, although that's now been officially closed. "Offerors can provide a projectile design other than the Government surrogate design for Bid Sample submission," it read. "Projectile designs (commercial or otherwise) that more closely match (caliber, weight, shape) the Government surrogate design will be considered more credible."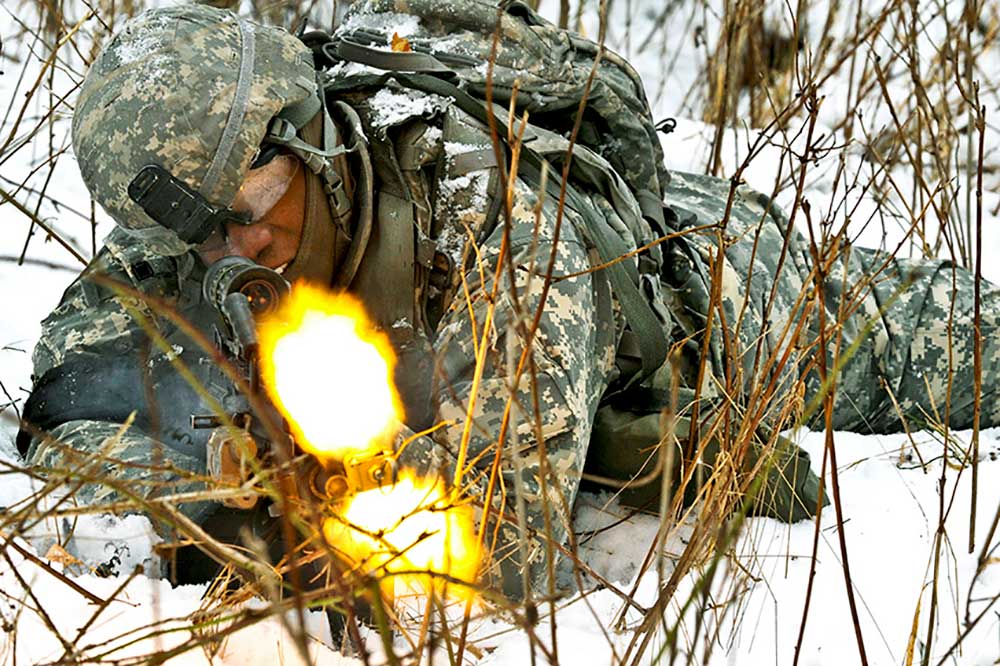 Test samples contracted for in June 2018—during what was then a separate search for improved machine guns—are listed in the final notification for inclusion. The companies with firearms "grandfathered" into procurement consideration are AAI Corporation Textron Systems, FN America (with two entries), General Dynamics-OTS, PCP Tactical and SIG Sauer.

Although there's no word whether a new FN America 6.8mm-Caliber MK 48 MOD 2 Machine Gun is one of its submissions, if it's identical to the 6.5 Creedmoor version rolled out for the more than 13,000 SOFIC attendees this year, it offers some attractive features. They include an adjustable stock for length of pull and cheek height; improved, locking charging handle; improved, double-notched sear; improved handguard with 3-, 6- and 9-o'clock positions with improved bipod; and, more robust feed tray latch that ensures the feed tray cover locks into place during reloads.

The Army Research, Development and Engineering Center tested the 6.8 SPC thoroughly more than a decade ago. Its results indicate accuracy from an M4-size firearm in the chambering improved from 0 to 500 yards as well as terminal performance and reliability.