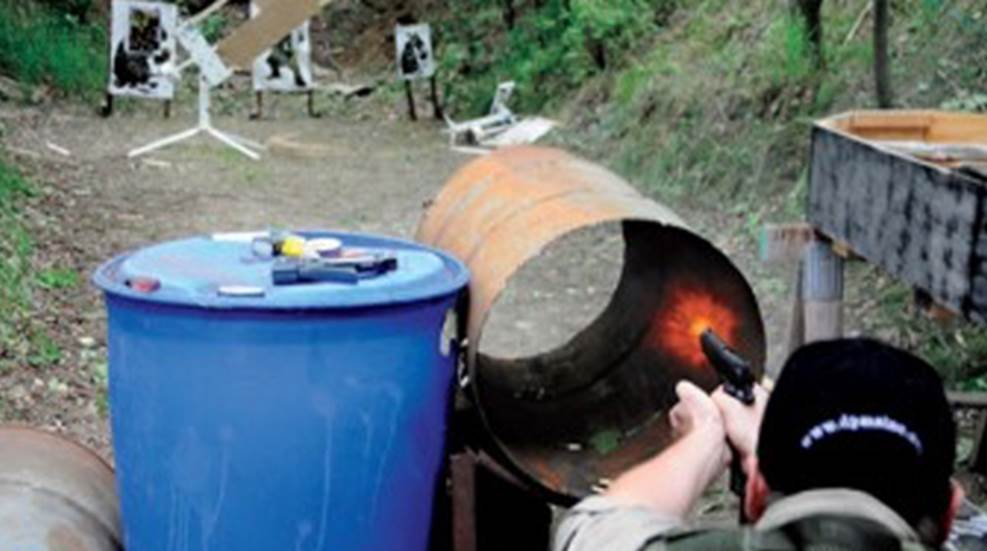 This year's Outbreak Omega at Ahlman's Gun Range in Morristown, MN, hosted more than 1,000 participants. On top of that, several hundred motorcycle riders did a mid-day ride-through that added to the festival atmosphere.
Of course, this is about shooting zombies, so everybody got to burn a lot of ammunition. But, it's a lot more than a mere shoot. My son described it as like a "Renaissance Fair with firearms." People really get into the zombie killer thing with their gear and costumes. In fact, there is a costume contest during the closing ceremonies with some very nice prizes.
Young zombie killer Alex Spires won the men's event with his Nerf guns costume. He was awarded a $400 gift certificate from DPMS. The announcer told the crowd that while Nerf guns are deadly on zombies, it would allow him to upgrade his gear for next year to something that makes a lot more noise.
Liz Dorriene won the woman's contest and a gift certificate with her Lara Croft-style zombie hunter outfit. The team event was won by Trailer Trash Minutemen, who won a gun case full of gear worth about $500.
Expect next year's event to be even bigger, so make your plans now.