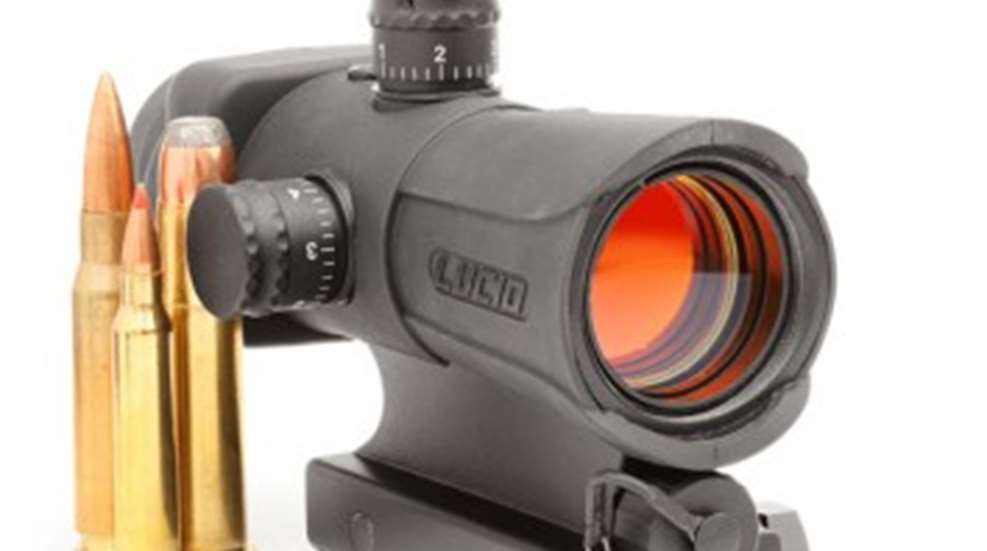 First up, a confession: I am not a grizzled, all-knowing gun sage, nor a high-speed, low-drag operator. Like most of you, I'm a fairly average guy and when I do get to shoot, I want to hit what I aim at without breaking to bank to do it.
Enter Lucid.
I'd never heard of Lucid until several months ago when I noticed the name popping up in forums as shooters talked up the HD7 red dot optic. The optic itself sounds like a neat bit of kit, featuring a rubber-armored aluminum body, lower 1/3 co-witness for your AR-15's iron sights and an integral scope mount for a Picatinny rail. I e-mailed founder Jason Wilson about his new company, and the e-mail led to a pleasant half-hour phone call.
As former optics category manager for Brunton, Wilson was convinced there was a market for simple, reliable optics at an economical price. His plan was to design a scope here in the United States, and then manufacture it overseas to keep the price reasonable. The HD7 is the culmination of his dream. I got my hands on that dream a few weeks ago. 
Let me tell you what I found.
The word that pops into your mind when first handling the HD7 red dot is solid. With an integrated body and mount, there are no concerns of mounting the optic on a cant or of choosing a mount that isn't quite right for your needs. The second thing you notice are the rugged lines of a scope that looks like it was designed to get muddied and banged up and keep truckin' on. Lucid claims the HD7 is waterproof, fogproof and shockproof. I didn't have an opportunity to drown or kick it, but I'm willing to accept the claim at face value.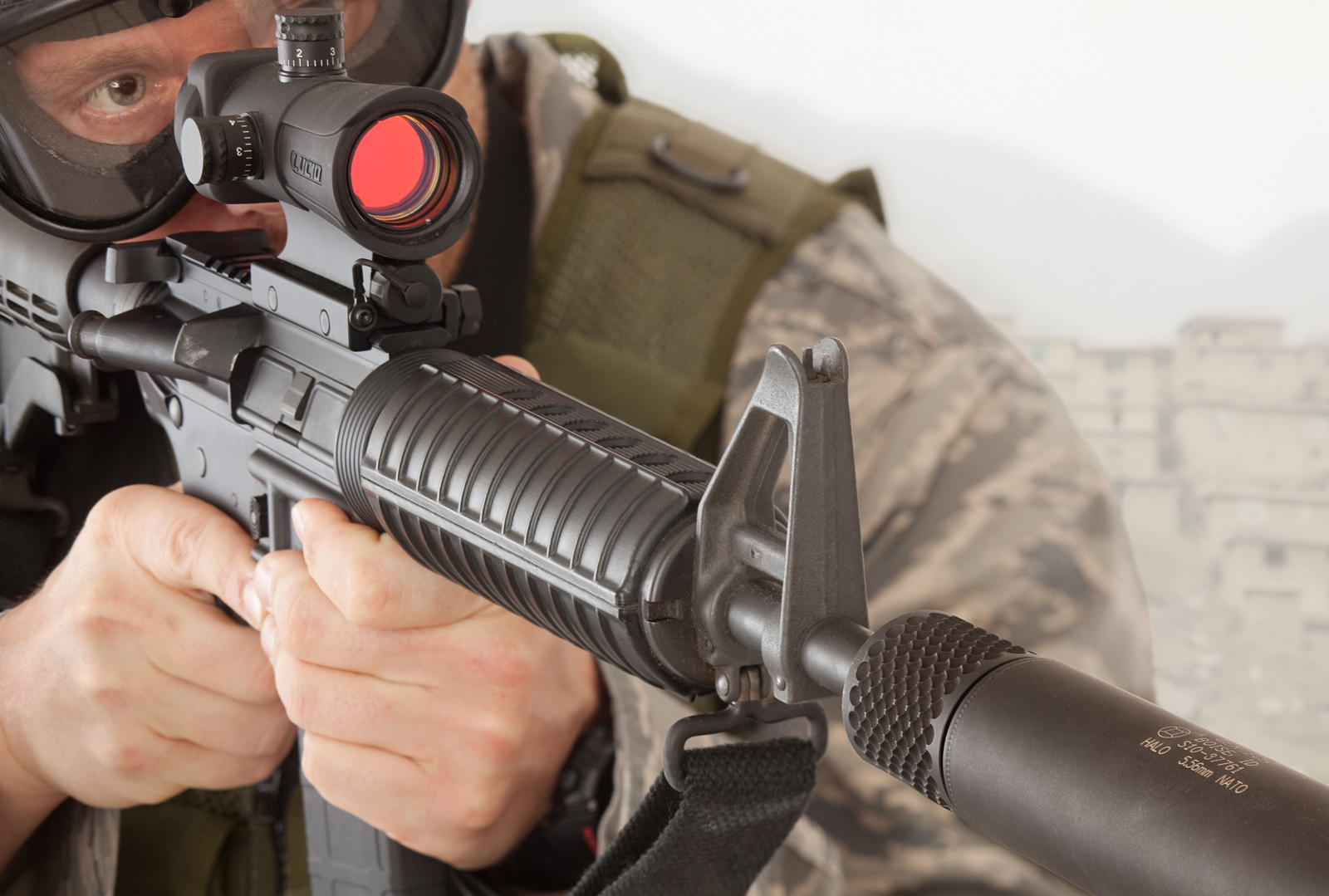 The HD7 takes a single AAA battery—no exotic power sources here—that front-loads into the base of the unit and provides an estimated 1,000 hours of use. The battery compartment is sealed by a screw-on cap with a waterproof o-ring and secured to the unit by a shrink-wrapped wire cable.
The controls are a model of simplicity. On the left side of the base is the power button, shielded in rubber armor like the rest of the scope's body. Just behind it are up- and down-arrows to manually change the brightness of the reticle through nine settings. I found the auto-brightness feature to work well indoors under incandescent light in my home, the dimmer fluorescent lights at my local indoor range and outside under the bright December sky.
Above those base-mounted buttons, on the left side of the scope body itself, is the reticle selection turret, which gives you four options: a 2-MOA dot, a "dot-in-a-donut" with a 2-MOA dot surrounded by a larger circle a crosshair or a circle with crosshairs.
On the top of the scope is the well-protected auto-brightness sensor. The elevation and windage turrets with 1/2-MOA adjustments occupied their normal positions on the top and right side.
Mounting the HD7 on my flattop Bravo Company Machine Mid-16 Mod 2 was a snap. I simply placed it on the front of the upper receiver, made sure I had room to flip up my BUIS, and tightened the two, 13 mm slotted nuts by hand. Then it was off to the range for testing.
Powering up the HD7 at the range at the default auto-brightness settings, I glanced through the scope and found all four reticles to be clear and acceptably bright. I loaded a 20-round Magpul PMag with .223 Rem., and fired three shots to zero the HD7 dead-on at 25 yards. The windage and elevation adjustments were positive clicks with no guesswork involved. A 25-yard zero meant the rifle was also zeroed at roughly 300 yards, should I need that range.
From there, it was a matter of seeing how well the HD7 went through its paces, and it offered up no surprises. As a carbine is often used a short-range self-defense option (especially when equipped with a 1X red-dot sight being viewed with middle-aged eyes), I kept all shooting at 25 yards. I threw 200 rounds of Fiocchi 55-grain.223 Rem. and another 40 rounds of Winchester 55-grain 5.56 NATO downrange without a change to the point of impact regardless of reticle selection. When shot from a rest at both the beginning and end of the session, the HD7 kept all rounds in a ragged hole when I did my part. Even though only finger-tightened, the mount stayed rock-solid throughout, and there was no change in zero. 
Shooting offhand, the HD7 was well balanced on my mid-length carbine, and enabled me to shoot rapid-fire, fist-sized clusters all day long. The HD7 is a reliable, no-frills winner that simply does what you want a red-dot to do, with no concerns about its reliability. It is developing a nice reputation for itself among civilian and law enforcement shooters, and at an MSRP of $229, hits a sweet spot between inexpensive, range-only optics and professional-grade optics priced in the stratosphere.
Lucid also just announced the industry's first 2X-5X variable power red-dot magnifier, designed to work with the HD7 and other optics on an aftermarket flip-to-side mount.
Lucid may be a new player in the optics game, but if the HD7 is indicative of the products it intends to market, I'm certain you'll be hearing a lot more from the company in years to come.