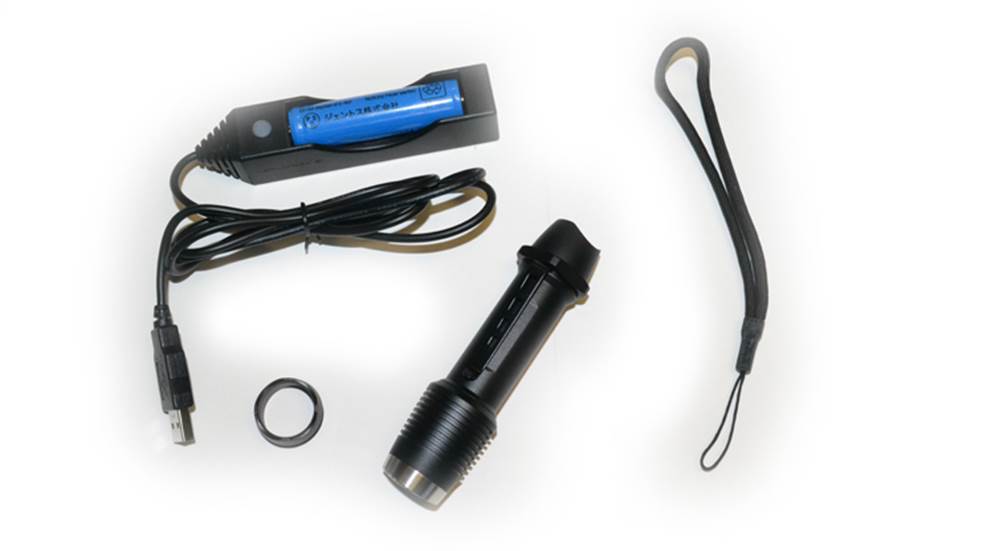 Flashlights have been getting smaller and yet more powerful pretty much since the days of the first 2 AA MagLite. If a flashlight doesn't fit in one hand and produce multiple hundreds of lumens, chances are it's either older or in the $1 bin.
One problem with this advancement is the energy cost. Flashlights that run on standard AA or AAA batteries just can't reach the output of those that run on CR123 powerhouses. While the price of CR123 batteries has definitely come down in recent days, they're still running $1 apiece or more. That adds up when you only get a couple hours of runtime on a pair of batteries.
LED Lenser's F1R flashlights recharge using a standard USB port. You can plug it right into your PC or laptop, or simply use the wallcharger that comes with your cellphone. Seven hours are required to bring a dead battery back to life, so plan accordingly, but once fully charged, the F1R can run for three hours at full power.
There are three settings for brightness: Full power is a blistering (literally) 1,000 lumens and lasts 3 hours. Medium power provides a very adequate 250 lumens and doubles the runtime to six hours. Low power produces 10 lumens, enough to navigate at night, which lasts for 60 hours. That's more than the entire weekend, on one 7-hour charge.
The F1R is water resistant up to 2.5 meters, and the beam penetrates 20 meters on low, 80 meters on medium and 160 meters on high. The F1R comes with a pocket clip, lanyard, recharging dock, lens cleaner and replacement O-ring.
MSRP: $140