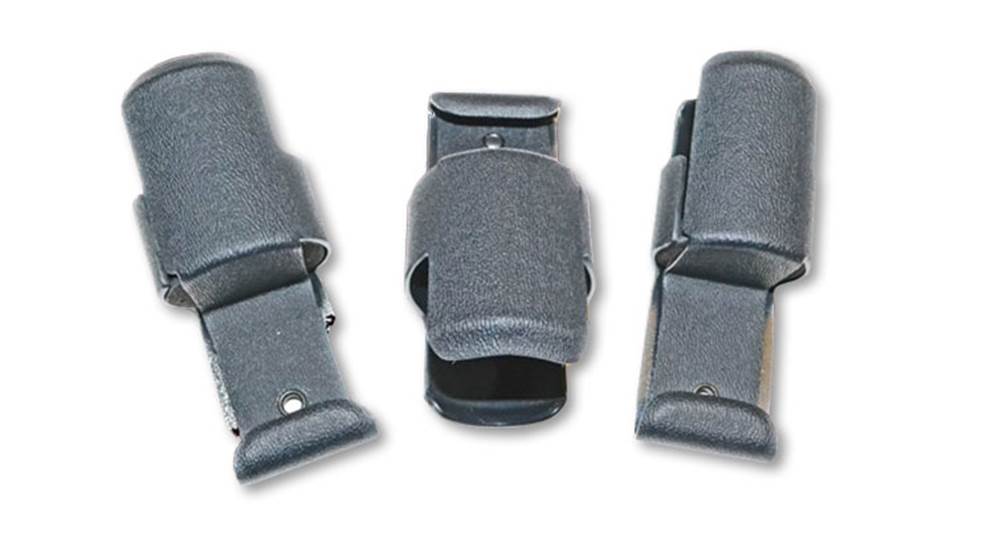 For the revolver fan, it seems sometimes like the tactical world is passing you by. While the semi-auto crowd gets the latest and greatest tacticool kydex gear. we're often left behind to leather (not that there's anything wrong with leather, mind you) and "old school" nylon. There are fewer options, and fewer still once you move beyond the standard 5-shot snubby.
Well, the folks at Jox Loader Pouches feel our pain. Determined to keep the wheelgun aficionado up-to-date with the latest gear, the company has an entire line of space-age kydex pouches designed to hold 5-, 6- and even 7- shot revolver speedloaders.
Pouches are available for HKS, Safariland and other manufacturers (see the company's web page for a complete list of fits). Pouches are sized to fit small (5-shot .38 Spl.), medium (6- shot .38 Spl. or 5-shot .44 Spl.) and large (7-shot .38 Spl. or 6 shot .44 Mag.) speedloaders, and are available for belt widths ranging from 1.25-inches to 1.75 inches.

A quick test of the pouches showed excellent fit on a 1.5-inch belt. The pouch held a 5-shot HKS model 36 speedloader securely and with less bulk than a double-stack 9 mm magazine. Retrieving the speedloader was instant and free from fumbling - it sure beats digging around a pocket for the reload.
MSRP: $43 per pouch for 1.5- and 1.75-inch belts, with an additional $4 charge for 1.25-inch belts.