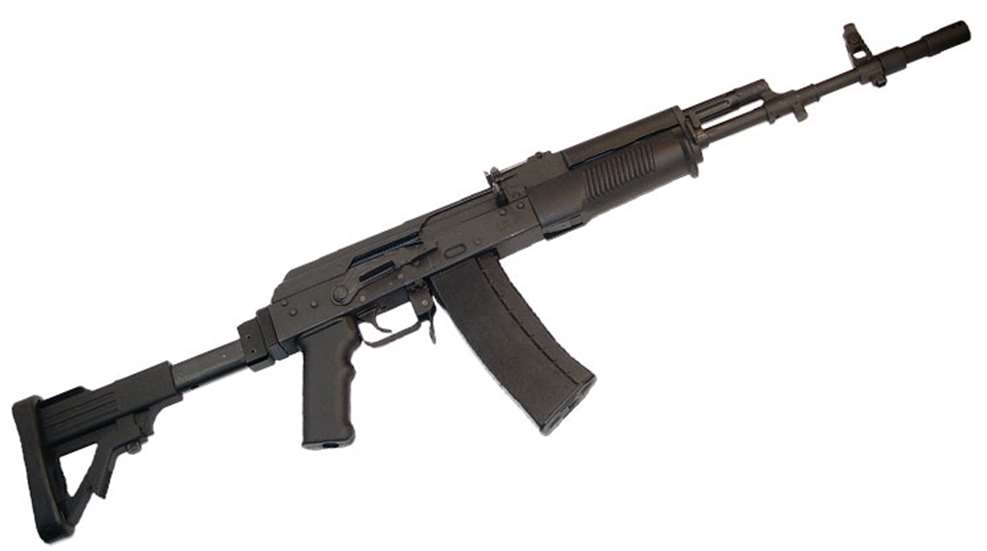 I.O. Inc. is bringing the legendary Beryl Polish assault rifle to the United States as a civilian model for the first time. Named the "Archer," this I.O. Inc. rifle is manufactured in Poland's Fabryka Broni "Łucznik" – Radomplant, and prominently displays the trademark FB (Fabryka Broni) on the left side of the receiver.
Featuring an 18-inch hammer-forged barrel with 1:9-inch RH twist, the Archer tested very tight groupings at 100 yards. It weighs 7 pounds, has an overall length of 36 inches and is available with either a collapsible or fixed stock.
The 5.56 NATO Archer features a military finish with mil-spec receiver, tactical pistol grip and black polymer furniture. It has adjustable front and rear sights, a tactical swivel sling and can fit a full line of optional accessories such as design-specific Hi-Lux scope and original Polish military scope mount. It is also the only AK to feature a "bolt hold open" integrated into the safety lever on the right side of the receiver. Fully 922R compliant and ready for action, the Archer is an immediate favorite for fans of the AK platform.