by
Shooting Illustrated Staff
posted on January 12, 2012
Support NRA Shooting Illustrated
DONATE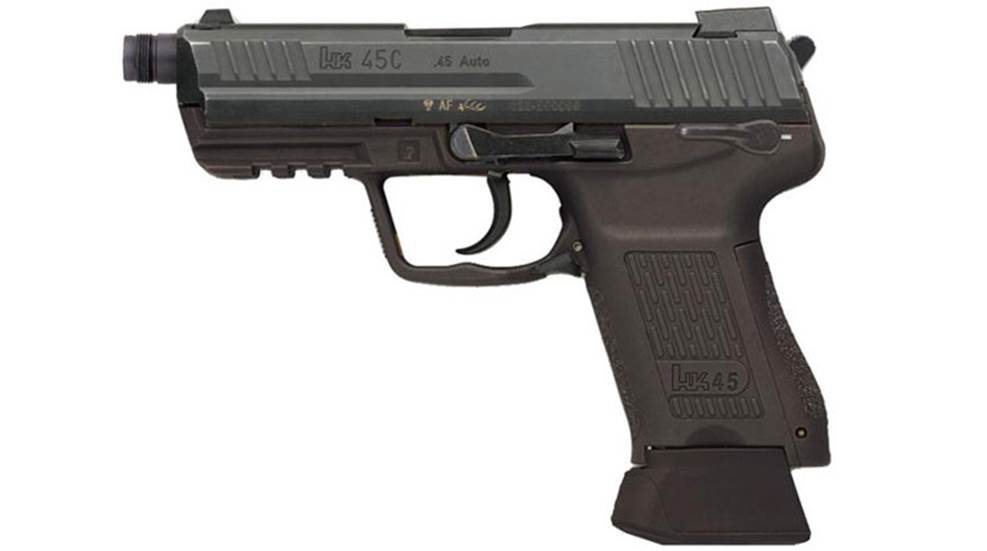 The HK45 pistol series (compact and full-size models) were chosen as the first firearms made at HK's American manufacturing facility so it is only fitting that a modified variant would be adopted as the new pistol of a major U.S. special operations unit.
The HK45 Compact Tactical (CT) is the closest a civilian can get to that military pistol. The HK45 CT comes standard with a threaded barrel, 10-round magazine with extended floorplate, and replaceable grip panels to adjust the feel and grip circumference of the pistol to suit individual hand size and shooting preferences.
The HK45 pistol series were originally developed as candidates for the U.S. military's next generation handgun competition so there is little wonder that the HK45 CT is so well-suited for military, law enforcement, and security use. An HK proprietary internal mechanical recoil reduction system reduces the recoil forces effecting the weapon and shooter by as much as 30%, improving shooter control during rapid firing and prolonging component service life. An "O-ring" barrel means better slide-to-barrel lockup and enhanced accuracy.
The HK45 Compact Tactical uses all HK45 magazines, from 10-rounders to the smaller 8-round magazine. A Picatinny MIL-STD-1913 rail for mounting lights and accessories is molded into the polymer frame of the HK45 Compact Tactical.
The HK45CT can also be converted to nine different kinds of trigger firing modes including HK's enhanced double action only "LEM" (Law Enforcement Modification) mode and the "decock only" mode found on its special operations counterpart. Suggested retail price ranges from $1,392 to $1,461 (depending on trigger firing mode selected).