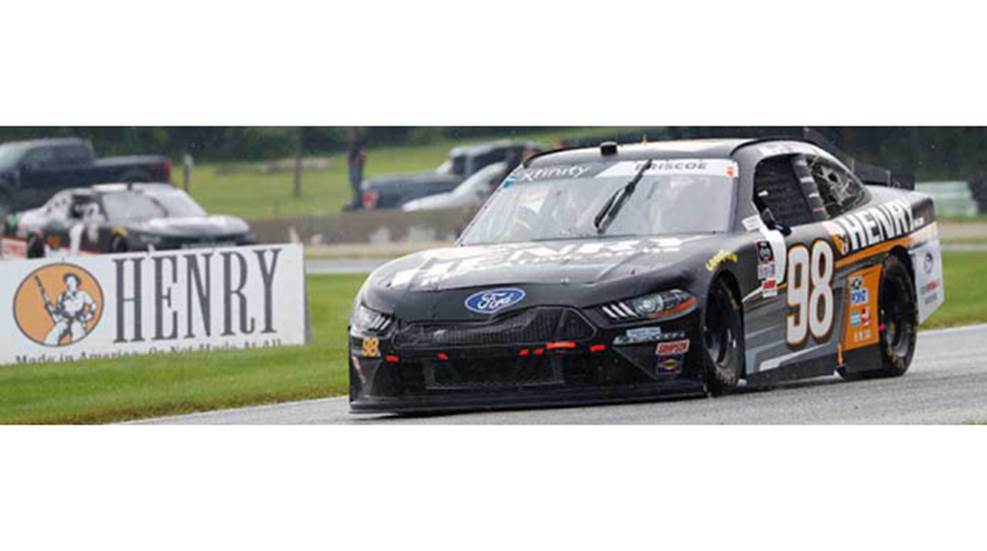 Henry Repeating Arms is launching this year's Independence Day celebration a day early by inviting 180 active-duty members or veterans of the United States military to attend the Henry 180 NASCAR Xfinity Series race at Road America with free general admission. The effort is the latest in the company's long history of supporting the U.S. military and veterans.
"It's a weekend to celebrate America, and there's no better place to do that than our home track in the good company of our employees, friends and guests while enjoying a packed schedule of racing," said Anthony Imperato, president and owner of Henry Repeating Arms. "That mix of guns, gears, and July 4th gets my patriotic juices flowing, and I'm looking forward to shaking hands with those who served to keep weekends like this possible."
The company's continuing dedication to those who serve also includes a recent donation of more than $100,000 to The Veterans of Foreign Wars (VFW) and $200,000 to help The Charlie Daniels Journey Home Project. Henry Repeating Arms has also created and presented tribute-edition rifles for veterans around the country including World War II hero, Louis Zamperini, and several Medal of Honor recipients.
Its philanthropic efforts are not exclusively focused on the military, either. The firm regularly produces special-edition rifles, with the proceeds going to families with a child requiring advanced and expensive health care. That generosity benefited the parents of a 3-year-old battling cancer in October, and many others throughout the years.
The Henry 180 Xfinity Series race at Road America begins at 2:30 p.m. EDT on Saturday, July 3. Live coverage will be available on NBC and SiriusXM NASCAR Radio, but active-duty members or veterans of the United States military who wish to attend the race in person can apply online for free admission from Henry Repeating Arms.