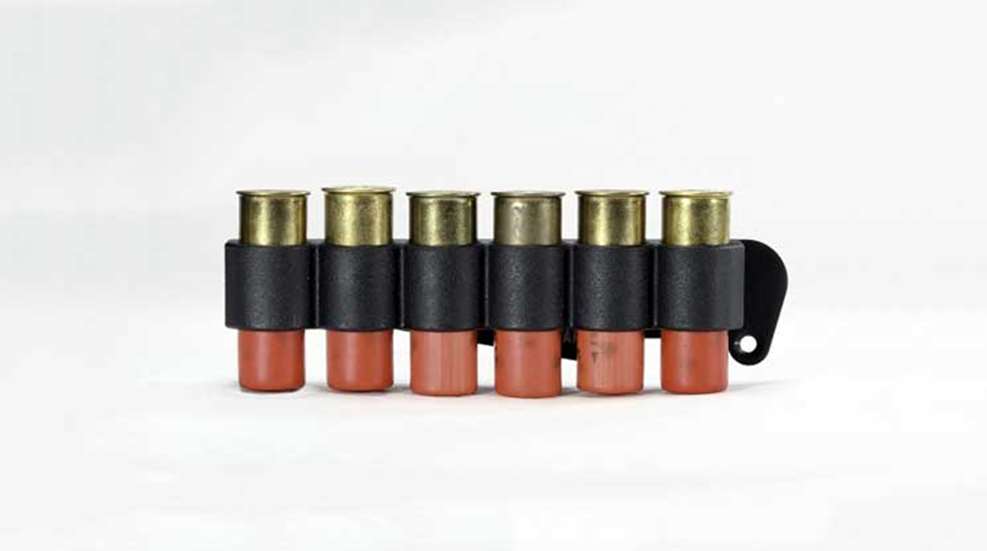 While shotguns have long been go-to tools for hunting and home-defense, the platform isn't without its drawbacks. One of the biggest shortcomings of the shotgun is its low magazine capacity, an understandable pitfall given the large size of the cartridges and the limited amount of space on a gun. This pitfall is even more evident with a semi-auto shotgun, but the all-new
Lyman Products
TacStar Slimline Sidesaddle designed for the
Mossberg
930 ensures that owners of this popular shotgun have easily accessible spare rounds ready to load into their scattergun.
Like the company's other Sidesaddle shell carriers, the carrier designed for the Mossberg 930 shotgun uses a backing plate machined from aluminum and finished with a hard-coat anodized treatment that protects the surface of the metal carrier against wear and corrosion. Attached to the backing plate is the shell carrier itself, molded from flexible synthetic rubber, which adds durability and weather-resistance for use in harsh environments as well as securely retaining stored shells until needed for use. The Slimline Sidesaddle is built with a reduced profile, which streamlines use, reduces weight and prevents snagging. This ensures that users have a well-rounded platform that won't impede their ability to maneuver at home or in the field.
The shell carrier itself holds six shotshells, giving users the option to top off their shotgun's tube magazine or stuff a single shell into an open ejection port, if needed. One of the many benefits of a receiver-mounted shell carrier is the ability to have different kinds of ammunition at the ready, including slugs, buckshot or birdshot. Whatever the situation calls for, shooters can snatch a shell from the carrier, place it inside the receiver and have a situation-specific shot ready to fire within seconds. Each TacStar Slimline Sidesaddle ships with all of the mounting material necessary to attach the carrier to a gun's receiver. The suggested retail price on the shell carrier is $42.98.