Support NRA Shooting Illustrated
DONATE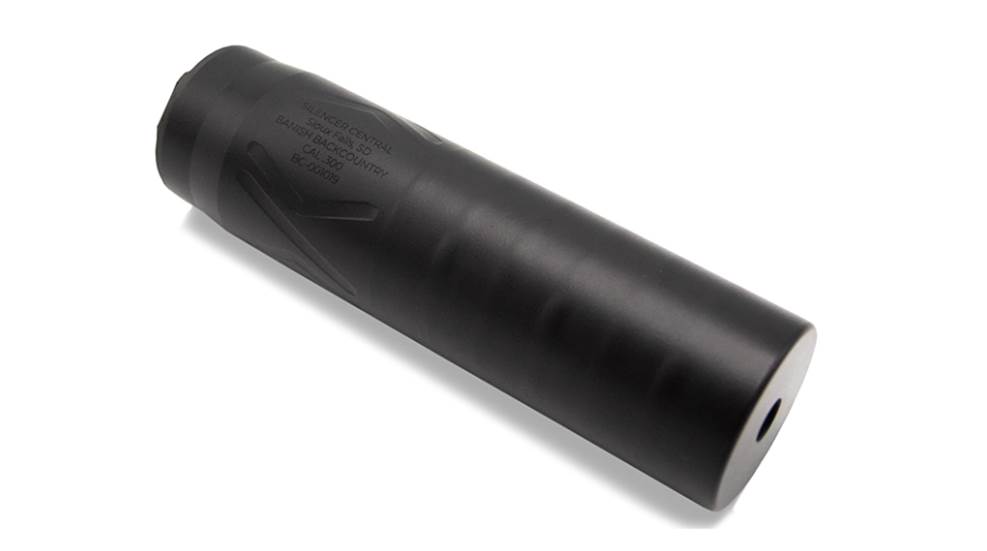 Since 2005, Silencer Central has been creating innovative suppressors for American gun owners. Now Silencer Central has just released the newest member in the Banish suppressor line, the new Banish Backcountry suppressor. Extremely lightweight at 7.8 ounces and using a 100-percent titanium fully welded construction, this new suppressor was designed to be carried on long and technical deep back country hunts where every ounce of weight matters while also being able to accept the entire range of .30 caliber cartridges, from the venerable .308 Winchester up to the mighty .300 Remington Ultra Magnum (RUM).
"We took the iconic Banish line a step further with the Banish Backcountry," said Brandon Maddox, CEO of Silencer Central. "We're in the business of creating the most successful suppressors in the industry. It's no secret that Banish suppressors provide unmatched noise and recoil reduction, and the Backcountry encompasses all that and more. The Banish Backcountry is specifically built for deep-country hunts and serves as an essential asset made specifically to enhance your hunt. This 100-percent titanium, fully welded, rated up to .300 RUM suppressor is the key to make every season count."
The Banish Backcountry's six baffles will reduce dB (decibel) levels to the following levels:
135 dB for .308 Winchester
137 dB for .300 Winchester Magnum
138 dB for .300 Remington Ultra Magnum
Banish Backcountry Specifications:
Weight: 7.8 ounces
Length: 5.5 inches
Diameter: 1.6 inches
Material: 100-percent titanium construction
Thread Pitch: Various direct mounts
Mount Style: Direct-thread or muzzle brake
Color and Finish: Black Cerakote
Sound Reduction: 30 dB
Lifetime Warranty
The Banish Backcountry suppressor retails for $1099. The suppressor also includes Silencer Central's lifetime warranty. For more information and to see a list of detailed mounting and attachment options, please visit the Banish Backcountry's product page on Silencer Central's website at silencercentral.com.