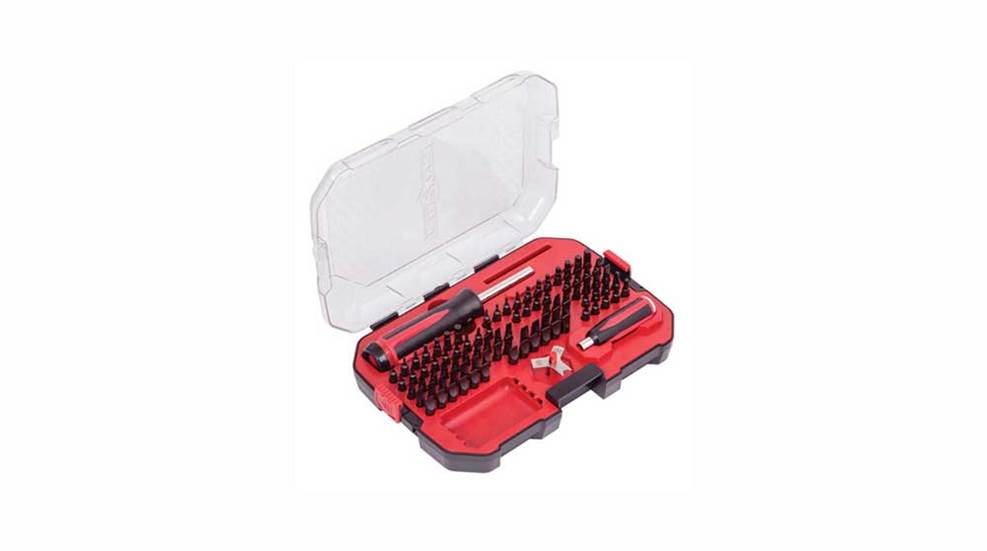 The Real Avid Smart Drive 90 is an advanced gunsmithing driver set that has not only hollow-ground gun bits but also a number of other features developed from years of experience working on guns. The main driver features a magnetic bit holder, textured rubber grip, jewelers spin top and an integrated 360-degree COB LED light that provides no-shadow illumination.

The main driver teams up with the small "close quarters" driver to create Force Assist, a proprietary system which allows users to more easily leverage frozen-in-place screws as well as tightening or loosening screws without having to exert excessive grip strength. This smaller driver also serves as a tapping driver to help break free frozen screws or re-engage stripped screws.

Screws and fasteners inside your gun are not the same as the ones you find on the shelf at a hardware store. The screws inside a gun are typically shallower than standard hardware screws, with little to no taper. Standard hardware bits have taper, making them suitable for general purpose use, but not so useful to fix your gun. The bits in the Smart Drive 90 are hollow ground with no taper to completely engage the bearing surface of the screw, giving you a snug, secure fit to help prevent slippage and marring.

The Smart Drive 90 comes with a set of 87 premium black oxide coated S2 steel gun bits. Each bit is engineered to precisely fit gun hardware and designed to fail before damaging any of the small fasteners inside your gun. Duplicates of the most commonly used slotted bits are included in the kit, so you'll most likely have the replacement right at hand, and if not, additional replacement bits are available through Real Avid.

Unlike other fragile cases, the lid on the Smart 90 is made from polycarbonate similar to bulletproof glass. The base and tray are constructed of ultra-strong engineering grade ABS, and tray tolerances are tailored to organize the bits in place and also hold them snugly, should the case get spilled.

The MSRP on the Smart Drive 90 bit set is $99.99, and more information is available at realavid.com.