by
Shooting Illustrated Staff
posted on May 26, 2021
Support NRA Shooting Illustrated
DONATE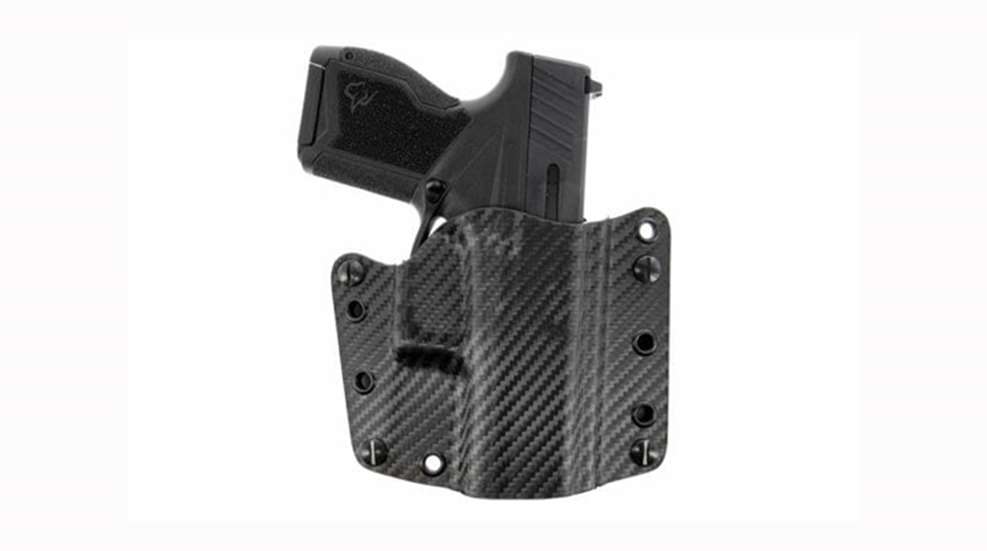 Taurus has just introduced the new GX4 micro-sized 9 mm pistol that is lightweight, compact and features an impressive magazine capacity. GX4 offers an attractive combination of features and price. Galco worked with Taurus for the release of the GX4 to make sure there was a wide selection of holsters for this new gun to help you make sure your pistol will be there for you when you need it the most.
Outside the waistband, belt-mounted holsters for the GX4 include Galco's popular premium steerhide Combat Master, as well as the Concealable, Fletch, Hornet and Stinger holster models. In addition to this, many of Galco's popular hybrid designs are available for the GX4, such as the Quick Slide and TacSlide models.
Inside the waistband designs for the GX4 include the Scout 3.0, which has an adjustable cant for optimizing your carry position, as well as the very comfortable QuickTuk Cloud and new KingTuk Cloud holsters. There are also traditional favorites available for GX4, such as the Royal Guard 2.0 and Summer Comfort holsters.
Galco also has holsters available in their highly affordable Carry Lite line for the GX4, such as  the Stow-N-Go and Tuck-N-Go 2.0 IWB holsters. The versatile Wraith 2.0 holster, which is readily convertible from paddle to belt slot attachment, is also now being made for the GX4, as well as the very concealable and comfortable UnderWraps 2.0 belly band holster. 
There are also women's holster handbags, day planner holsters and belt-mounted ammo carriers for this new offering from Taurus, and with holsters in every price range as well multiple carry methods, Galco lets you carry our new pistol in some highest-quality American-made holsters and accessories available on the market today. 
For more information on these new holsters for the Taurus GX4 or other products from Galco, please visit galcogunleather.com.