by
Shooting Illustrated Staff
posted on January 19, 2023
Support NRA Shooting Illustrated
DONATE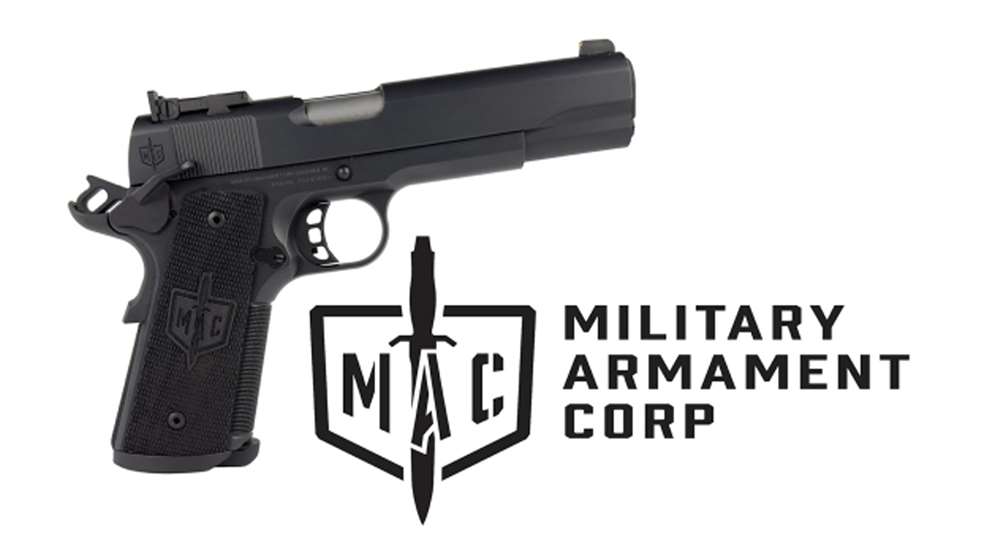 Military Armament Corporation will be introducing their new full size .45 caliber JSOC 1911 pistol at the 2023 annual SHOT Show held at the Venetian Expo and Caesar's Forum in Las Vegas, NV, from January 17-20.
CEO Tim Mulverhill explained, "The new Military Armament Corporation draws its roots from the era of a resurgent American resolve, when we once stood between the massed divisions of the Soviets and our allies in Western Europe, hunted drug cartel kingpins in South America, and being called a communist was the greatest insult imaginable."
The JSOC 1911 pistol is a full-size government 1911 handgun chambered in the venerable .45 ACP cartridge. The MAC JSOC 1911 is set up as a strictly business 'fighting pistol' and has many elements and details that are a nod back to the days when military armorers would dress up military M1911 A1 pistols to make them more shootable and ergonomic. These old guns would be outfitted with improved sights, beavertail grip safeties, ambidextrous thumb safeties, etc."
JSOC 1911 Pistol Specifications:
Caliber: .45 ACP
Material: Forged carbon steel slide and frame
Action: Single action
Barrel: 5 inch 416R stainless steel barrel with 11 degree target crown
Finish: Parkerized classic military gray
Brass bead front sight
LPA Fully adjustable rear sight inlet into the slide for a lower profile and for ease of concealed carry
25 LPI Checkering on front strap and mainspring housing
Black skeletonized trigger with overtravel adjustment
Skeletonized hammer
Beavertail grip safety
Ambidextrous thumb safeties
Extended magazine release
One piece competition style magwell and mainspring housing.
Tennifer QPQ finished frame and slide
Dark walnut checkered grips with MAC logo
Allen head grip screws
The MAC JSOC 1911 handgun ships with two 8-round capacity magazines and a cleaning kit, cleaning cloth, hard locking case, and cable trigger lock.