by
Shooting Illustrated Staff
posted on January 8, 2023
Support NRA Shooting Illustrated
DONATE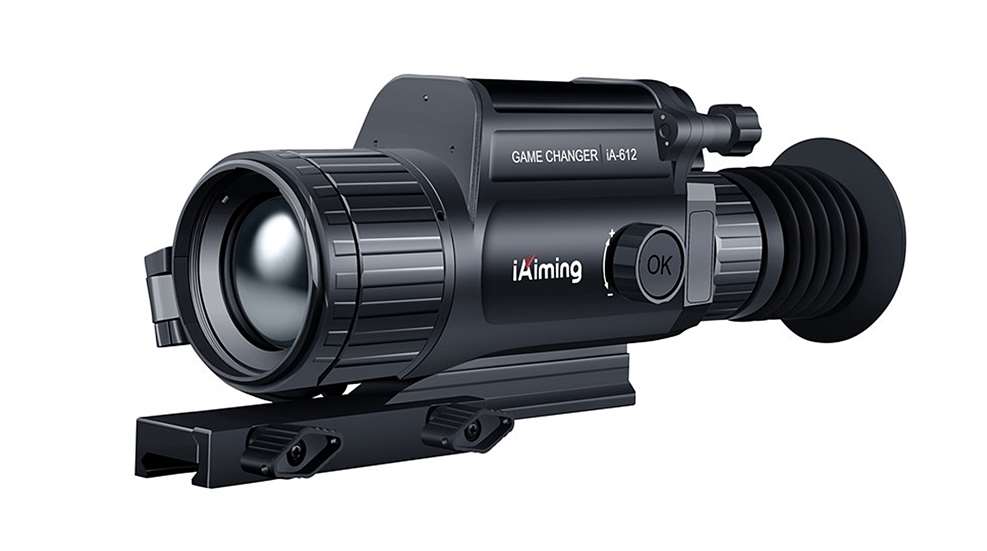 iAming, the north Texas-based thermal scope company behind the First Shot Auto Zero software, is announcing the release of its 2.7-10.8 x 40 iA-317 thermal riflescope.
"We're thrilled to offer the iA-317 smart thermal scope to American consumers because we know this product is the first of its kind. The technology, accuracy and dependability are completely unmatched putting it in a category of its own." said Tom Weeks VP of Operations, North America. "The product gives hunters a substantial advantage, and our patented First Shot – Auto Zero technology ensures guaranteed accuracy and a user experience that is unrivaled. We're thrilled with the performance of the product and eager to get it into the hands of consumers."
Thermal riflescopes are ideal for low-light hunting of invasive species such as feral hogs. In many places, the rules covering feral hog hunting are different compared to traditional game. Hogs reproduce at an extremely quick rate and wreak havoc against native wildlife populations and agriculture. This is why some locales allow night time hunting of these animals. The iA-317 is a thermal optical riflescope that makes use of the "Auto Zero" technology which aids the rifle shooter in automating the sighting-in process with their firearm, ensuring that shooters spend less ammunition and time while zeroing. The iA-317 is also extremely robust and is built to survive in the harshest conditions, thanks to its aircraft grade aluminum housing and its IP67 water and dust proofing rating. A 384 x 288 pixel sensor resolution and17μm pixel pitch give the iA-317 some of the top marks for optics in the thermal optic world.
iA-317 Specifications:
Digital Zoom: 2.7 to 10.8X
Eye Relief: 40 mm
Display: OLED
Detection Distance: 1,200 meters
Battery: 2x 18650
Run time: 8 hours
6 different reticle types
7 different color palettes
Frame Frequency: 50 Hz
For more a more detailed specification list and other information about iAiming products, please visit iaiming.com.